Meetings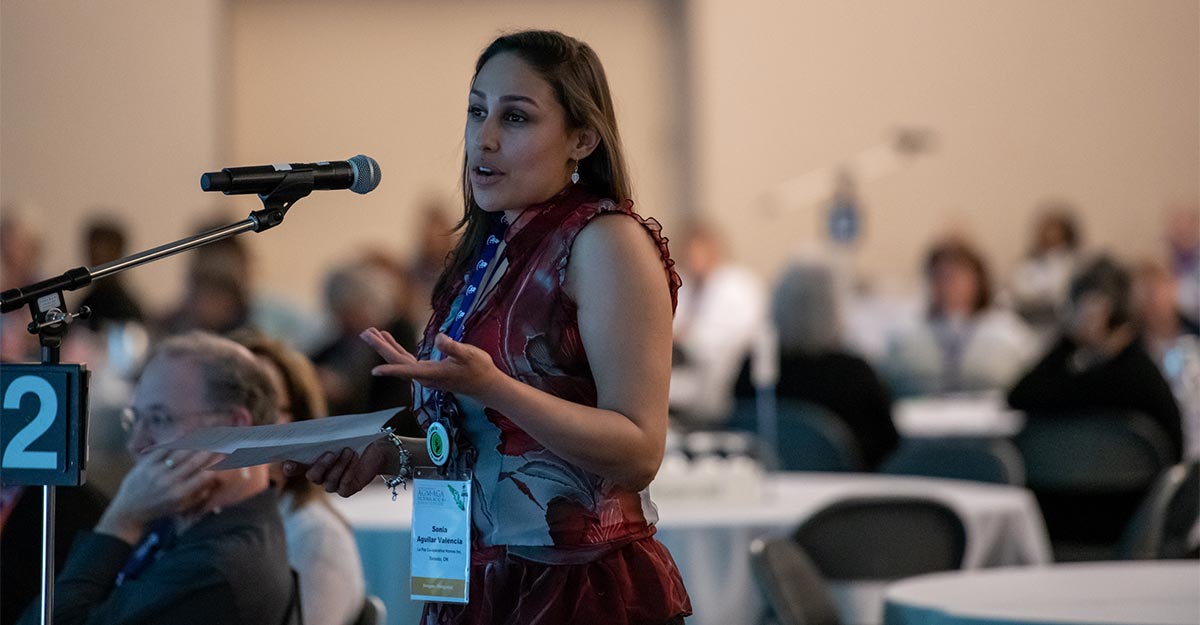 Regional Meetings
June 18, 9:00 a.m.–10:30 a.m.
If your co-op is from any of the regions below, you'll want to attend to discuss topics and issues particular to your region.
There will be separate meetings for:
British Columbia

Alberta

Manitoba/Saskatchewan/The North

Ontario

Quebec

Atlantic
National Business Meeting
June 18, 11:00 a.m.–4:00 p.m.
This is your chance to exercise an important co-op principle – democratic member control. Just like in your own co-op, your views as a member count. The National Business Meeting is your time to:
vote on resolutions

elect the at-large Finance & Audit Committee member

approve budgets.
It's also the time to determine the direction of Canada's co-op housing movement. We'll also be announcing our keynote speaker in the coming months – stay tuned for more details! 
Important information
Resolutions deadline: March 16, 2022.

The resolutions package will be posted on our website May 4, 2022.

Your meeting information book includes the agenda, resolutions, budgets and other important information you'll need for the business meetings. You will find it in your tote bag onsite at the registration table.

You can read the 

draft 2021 Annual Meeting minutes here

.

Nomination deadline for Finance & Audit Committee:  April 15, 2022.