Featured Speakers and Performers
We are planning to feature several speakers and performers as part of CHF Canada's National Business Meeting. We will post information here as they are confirmed:
Tareq Hadhad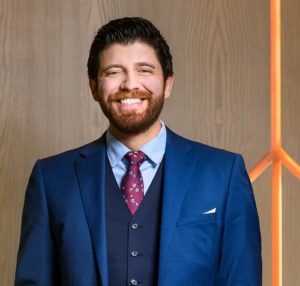 Tareq Hadhad speaks on the compelling story of his family, the positive impact of Syrian newcomers and the spirit of entrepreneurship and giving back.
He is the founder and CEO of Peace by Chocolate, based in Antigonish, Nova Scotia. He is also the recipient of the EY Entrepreneur Of The Year 2021 for Atlantic, named one of the Top 25 Immigrants in The Maritimes, selected by Google as the National Hero Case, and was awarded RBC's top Immigrant Award and Entrepreneur of the Year in 2020.  All of this has happened since Tareq's arrival on Canada's East Coast in December 2015 as a Syrian-Canadian newcomer!
In 2012 the Hadhad's Syrian home and factory that housed the family chocolate-making business were destroyed which forced them to seek safety in other countries. A former medical student at Damascus University and long-time peacekeeping advocate, Tareq joined medical relief efforts after arriving in Lebanon. A new life began when Tareq and his family were welcomed to Canada on a community-based sponsorship.
Passionate about peace and entrepreneurship, his family relaunched the family business to recreate the chocolates they once exported across the Middle East and their story turned into an inspiring international phenomenon.
Dr. El Jones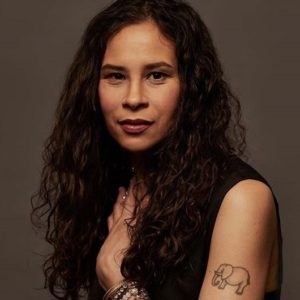 El Jones is a poet, journalist, professor and abolitionist living in Halifax, Nova Scotia. She was the 5th Poet Laureate of Halifax and a 2015 resident of the International Writing Program at University of Iowa. El was the poet in residence at U of T Scarborough in 2021. She won two Atlantic Journalism Gold awards in 2018 and 2019. In 2016, El was a recipient of the Burnley "Rocky" Jones human rights award for her work with prisoners.  She was the 15th Nancy's Chair in Women's Studies at Mount Saint Vincent University. El received her PhD in Cultural Studies at Queen's University and is an assistant professor in the Department of Political and Canadian Studies at Mount Saint Vincent University.
North Nova Arts Group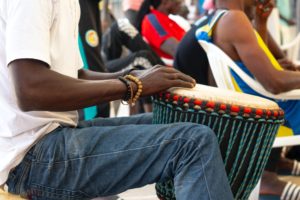 To close out lunch on Saturday, we'll have a special performance by the North Nova Arts Group. This youth-led drumming group will perform two pieces that highlight the history of Africville and local Black culture.