Member Education Forum
June 16-18
Halifax Convention Centre
Halifax, N.S.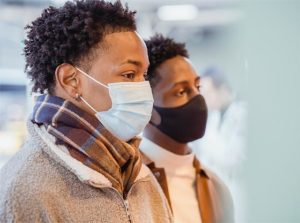 Join us in Halifax for an exceptional member education experience. Two days of thought-provoking and interactive workshops, dynamic facilitators and inspirational content that is sure to educate and excite. With five learning streams and almost 50 topics to choose from, you can build a custom program that suits your needs. Co-op housing training, skills-based learning, panel and discussion forums, networking and personal development—we have it all.
And more! New for 2022, a workshop stream focused on learning from the pandemic experience: Recover, Refresh, Reset Post-Pandemic.
Take advantage of the many opportunities to reconnect, share and network with your fellow co-operators from across Canada. Whether you are a new member, a long-time member, a thought leader or a change champion, there is something for everyone. See you in Halifax!
Learning streams
Co-op Futures: What does our future look like? These sessions will help you explore what may be on the horizon for your co-op, from the environment and other sustainability issues to building and preserving units.
Recover, Refresh, Reset Post-Pandemic: How has Covid-19 affected our housing co-ops? These sessions will bring lessons learned from the pandemic into perspective, including new technologies, preparedness and recovery plans, dealing with conflicts and more.
Inclusive Communities: Who are co-ops for? Delve into the heart of the Co-op Principles through discussions on reconciliation, bias, human rights, mental health and other issues affected by what happens outside our 'walls.'
Co-op Operations: This stream is all about the day-to-day of running your co-op. Discover what you need to know for effective and efficient operations and how this is connected to the well-being of your co-op, your staff, your board and members.
Governance and Leadership: The cornerstone of a successful and healthy co-op! These sessions will guide you to confidently deal with issues and offer tips for an effective board of directors, provide opportunities to network with other leaders from across Canada and much more.
Follow this link to view the workshop descriptions.