Featured Speakers
We are planning to feature several speakers and performers as part of CHF Canada's Annual Meeting. We will post information here as they are confirmed:
Gabrielle Fayant, co-founder of the Assembly of Seven Generations (A7G)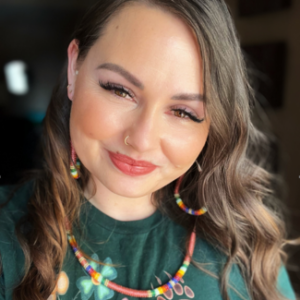 Gabrielle Fayant is an off-Settlement Metis woman, whose family is from Fishing Lake Metis Settlement, Alberta, one of the eight land-based Metis Settlements in Canada. Gabrielle is an award-winner for her work in community, youth empowerment, and Indigenous rights awareness. She has worked with several Indigenous and non-profit organizations and is currently a Helper and Co-Founder of Assembly of Seven Generations (A7G). A7G is an Indigenous owned and youth-led, non-profit organization focused on cultural support and empowerment programs and policies for Indigenous youth while being led by traditional knowledge and Elder guidance. Gabrielle is passionate about cultural resurgence and justice for all Indigenous peoples.
Gabrielle Fayant will speak during the National Business Meeting on Saturday, June 17th.
Marie-Josée Houle, Federal Housing Advocate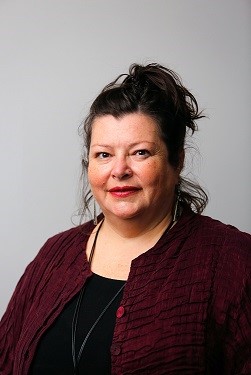 Ms. Houle's appointment marks a new chapter in a career defined by her work in the affordable housing and homelessness sector. Ms. Houle is an experienced leader who is recognized for her community activism, expertise in human rights, and extensive knowledge of the housing and homelessness system.
Most recently, she was the Executive Director for Action-Logement, an Ottawa housing loss prevention organization. Her diverse experience in the housing sector spans development consulting and project management for affordable housing developments, advocating for tenant rights at all three levels of government, and working with diverse partners to address human rights violations related to housing and homelessness. Building a sense of community and supporting and amplifying marginalized voices is particularly important to her.
Ms. Houle will speak during the Opening Plenary Breakfast on Friday, June 16th.
Speaker update (May 18): Waneek Horn-Miller was originally scheduled to speak on Saturday, June 17th. Due to unforeseen circumstances, Waneek Horn-Miller will no longer be able to attend the Annual Meeting. However, we are pleased to announce Gabrielle Fayant will speak at the National Business Meeting.