Buddy Up – help test a new digital networking tool!
Published November 06, 2020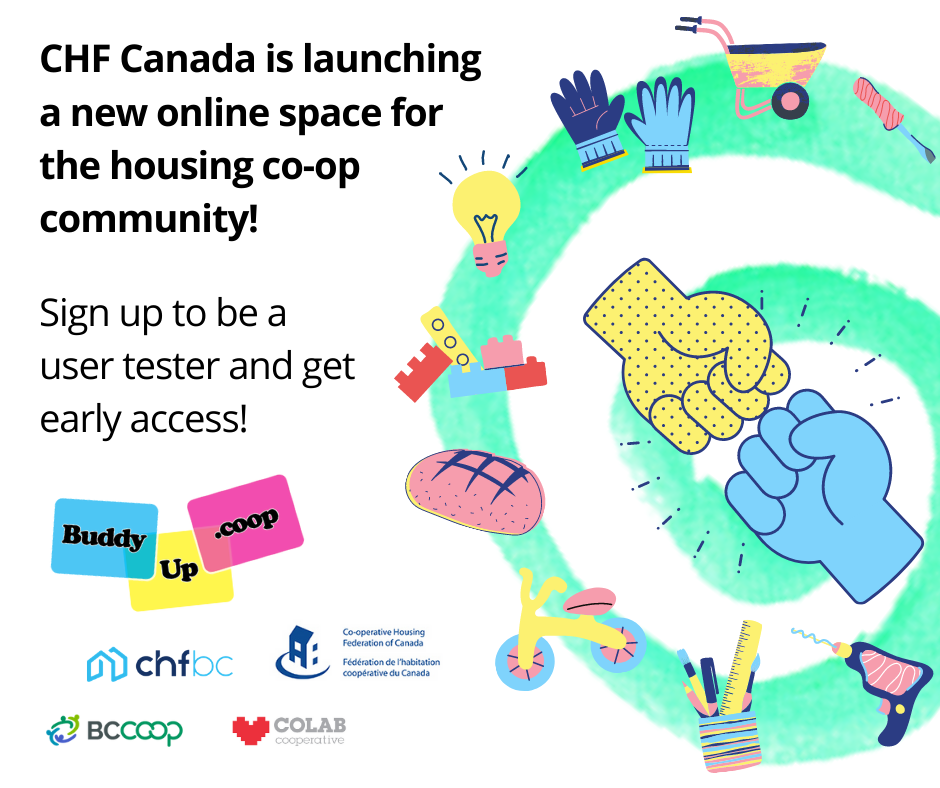 Buddy Up is a new digital tool in development that will connect housing co-op members across Canada. This brand new online marketplace is being built by co-op members for co-op members – and we want you to help shape it!
CHF Canada is looking for volunteers to serve as user testers for the first version of Buddy Up. If you are interested in being the first to try it out and give feedback, head to this link to sign up.
---
Don't miss out on the latest co-op news, success stories, and helpful resources for your co-op.
Sign up here to receive our eNews every two weeks straight to your inbox!