On September 14, your vote can support co-op housing in New Brunswick
Published August 31, 2020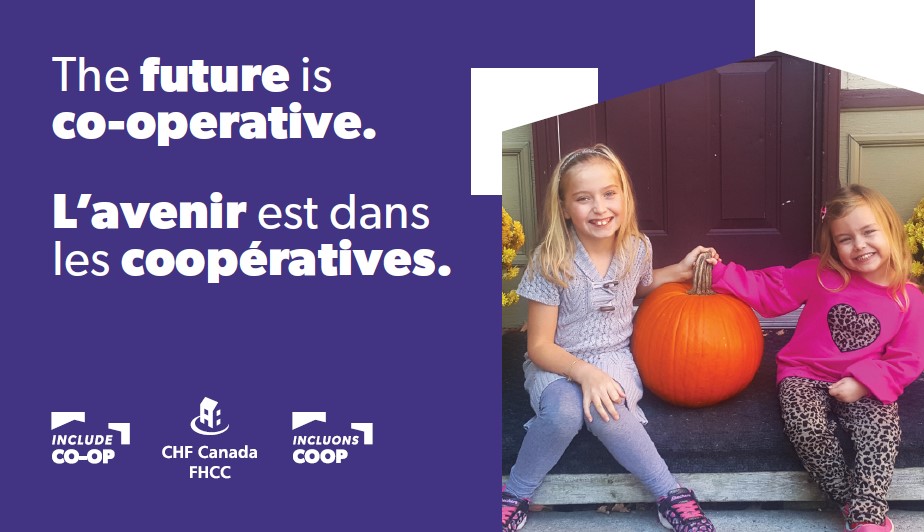 The pandemic has brought to the surface the social and economic inequalities across our country, and has reminded us how a safe and secure home is essential for all New Brunswickers, and all Canadians.
That's why it is important that during this election, we advocate for housing to be central to any social and economic recovery plans.
Co-operative housing should be considered in any housing solution along with renting and buying. What New Brunswickers really need it a place to call home that is affordable, sustainable and attainable.
Without sustainable action and investment in affordable housing, the disparities in our communities will only deepen. The co-op housing sector is well positioned to drive efficient and effective housing solutions that will address affordability challenges for Canadians, while providing critical economic stimulus for the country in the midst of a public health emergency and economic recession.
As a member – you are an owner. Use your voice to support co-ops.
Questions to ask your candidates:
How will you commit to long-term rental assistance for low-income households?
How will you work with the non-profit and co-operative housing sector to increase the supply of affordable housing?
By including co-ops we ensure that our communities are strong, mixed-income communities. How would your party help build a healthy housing mix that includes co-operative housing?
The province is expecting an increase of seniors in the population. How will you support seniors so they may age in place?
The current housing wait list is about 5,000 families. How do you plan on eliminating this wait list?
Take Action:
Make a plan to vote on September 14!
Help your neighbours vote, while following social distancing guidelines
Call, email or tweet your local candidates
Vote for the candidate who will best support co-op housing
Continue to follow the health precautions
Helpful resources:
Visit Elections NB to search and update your voter information.
In New Brunswick, there are 5 registered political parties:
---
Don't miss out on the latest co-op news, success stories, and helpful resources for your co-op. Sign up here to receive our eNews every two weeks straight to your inbox!