Commercial Insurance 2021 Renewal Update

Click here to download this update as a PDF.
Across Canada, commercial insurers are increasing rates to offset the rising number of climate related claims, (hurricanes, windstorms, flooding) as well as increasing claims costs. The impact of the pandemic on the insurance industry remains to be seen; what is commonly expected are increases in the costs of claims due to potential shortages in products, availability of services, costs of materials and new processes related to keeping our communities safe. Covid-19 has caused supply chain disruptions and additional safety measures are now required, resulting in rising costs for rebuilding and repairs.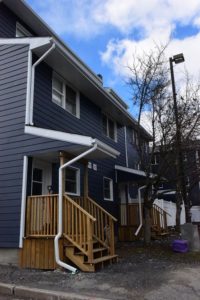 Commercial property rates and deductibles for residential risks (i.e. housing coops, condominiums, and non-profit housing) are expected to continue to rise throughout 2021.  Some risks in areas that are susceptible to catastrophic losses (such as forest fires or floods), older properties and/or properties with a poor claim's history are having difficulty finding insurance at all.
For many years CHF Canada's commercial insurance program has experienced many of the same challenges as other residential risks; large fire losses, the frequency of water damage as well as the diverse impacts of severe weather. CHF Canada and The Co-operators, as partners in your commercial insurance program, continue to work hard to provide stability of coverage and minimize the increases to your premiums. Co-ops can help to keep their members safe and make a difference to their premium by implementing a Risk Management Program and checking their units for common hazards.
Average Premium increase by region
East – Experience in Eastern Canada was good, which resulted in an overall average premium increase of 3.2%
Ontario – Experience in Ontario wasn't quite as positive, resulting in an overall average premium increase of 10.1%
West – Experience in Western Canada has continued to be challenging in the past year but is improving, resulting in an overall average premium increase of 10.5%
The final premium amount you pay is impacted by various factors and could change due to:
Your co-op's status in the Qualifier program – Gold (3% credit), Silver (neutral), Bronze (20% surcharge)
An annual inflation factor, which is applied to make sure your coverage limit keeps up with inflation. For 2020, an inflation factor of 2% will be applied in all regions. If you've had a building valuation assessment within the past 18 months, the inflation factor will not apply.
Your five-year loss ratio may result in a credit or surcharge on your premium.
Risk Management Rating Credit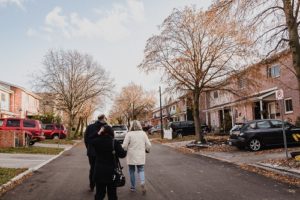 Co-ops that practice good risk management will continue to see a benefit this year. Co-ops that return completed Risk Management checklists to CHF Canada by August 30th, 2021— will see an additional "Plus" level credit of 5% for a total of 8% on Gold Plus and 5% on Silver Plus status.  It not only pays to keep your co-op safe by checking units for common risks found on the Checklist, but sending it in to CHF Canada also saves you money on your premium!
If you would like to know what status your co-op has achieved, and what it would take to move up to the next level, please contact your Co-operators advisor. (Note: If your co-op is still in the Bronze status, you may be able to move up to Silver simply by providing the renewal information The Co-operators has requested and confirming that all Loss Control recommendations have been addressed. This could be a significant savings on your premium.)
Coverage changes
A Communicable Disease exclusion has been added, but is a wording clarification only
The Equipment Breakdown Coverage has a new wording that includes several enhancements and increases to sub-limits, as well as some clarifications to the wording. There is a new provision that any new equipment has to be tested and contractually accepted by the Insured prior to coverage commencing.
Reminder: Privacy Breach and Cybersecurity Coverage
The threat of a privacy breach leaves organizations at risk for damage to reputation and direct financial loss due to the cost of responding to the breach, and any amounts for which they are found legally liable.
With the increasing demand this year for online meetings and events, CHF Canada and The Co-Operators would like to remind members in the Commercial Insurance program that they have Privacy Breach and Cybersecurity coverage.
With Privacy Breach coverage, CHF Canada program members also enjoy complimentary access to CyberScout. A respected leader in loss prevention and remediation, CyberScout helps business owners reduce their risk and effectively respond in the event of a privacy breach with:
Breach counselling
Crisis management
Client notification assistance
Remediation services
Media relations support
Legal support
Learn more:
To access the CyberScout web portal for the first time:
visit https://cooperators.breachresponse.ca
Login: Cooperators1
Password: Cooperators1
Each user will then have to create their own unique login and password, using their co-op's policy number.
Directors and Officers liability coverage
We encourage co-ops to consider increasing your Directors and Officers liability coverage to ensure you're covered in the event of a large claims settlement as settlement award amounts are increasing. Limits are now available up to $5 million—call your Co-operators agent if you're interested in exploring a higher limit.
Still included in the program
Help for small co‑ops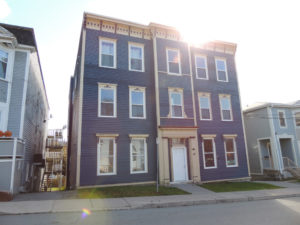 In order to help keep the program fair to everyone, premiums for small co-ops will again be subject to a separate discount/surcharge table that considers the lower premium those co-ops pay for insurance. This separate table will continue again this year. Small co-ops are identified as those with an annual premium of under $4,000 in the Atlantic and $8,000 in the Western regions.
Claims Free Guarantee
If your co-op has remained claims free for a period of five years or longer, this endorsement will be added to your policy at no additional cost. Co-ops that have not made any claims in the past five years will continue to qualify for this coverage so that the first time they do make a claim, it's forgiven and will not count towards their loss ratio or affect their discount or surcharge. So co-ops should think twice about making small or unnecessary claims and be encouraged to become claims-free to take advantage of this unique and important coverage. If you have a second claim within five years, a claims surcharge will apply.
CHF Canada's Risk Management Program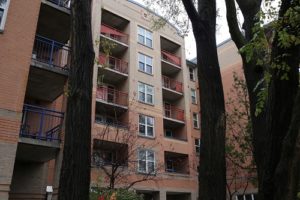 Good News for Next Year!
In 2021, 84 CHF Canada member co-ops will save on their commercial insurance premiums. Here's how to join them!
CHF Canada, working with its partners, The Co-Operators launched its Risk Management Program in 2017. Every year, we have helped member co-ops check their homes for common risks that could cause injury or lead to claims for property damage. When your own co-op does this, and returns the unit checklists to CHF Canada, your work counts—your home is safer and your co-op's next insurance premium is reduced.
Risk Management gives you a safer co-op, fewer claims, and savings. No wonder participation in the program continues to grow!
Thanks to your feedback, the program will be even better in 2021. You told us that many co-op risks are outside your homes: steps, railings, sidewalks and paving, laundry facilities and common rooms. So, we are exploring adding some new questions that you can use to take a look at these, and to find even more ways to increase member safety.
Next year, CHF Canada and the Co-operators will do more to help you eliminate and reduce the risks you find. Expect to see more on our website—and, with the Co-operators, we will offer some short webinars that you or your co-op manager can put to good use.
Along with your local Co-operators insurance advisor, and the Co-operators Loss Prevention Team, Owen Carnahan, CHF Canada's Co-ordinator, Risk Management, is always at your service. If you have a question about risk, or need some information about what to do, contact Owen Carnahan at ocarnahan@chfcanada.coop, or 1-800-465-2752 ext. 236.
Lots of common claims like slips and falls, cooking fires and water leaks can be prevented when we all think ahead. Make risk management part of your co-op's mission!
Saving money!
As you read above, you can now save money on your renewal premium by sending in your completed checklists to CHF Canada. Co-ops that complete the 2021 checklist, address any problems identified and send it in by end of August 30, 2021 will see an added credit to their Qualifier status, which lowers their premium while keeping the co-op safer. Participating and returning your completed checklists will go a long way toward achieving the "plus" status and saving your co-op money! So watch your email in early 2021 for the next risk management program package coming your way.
Why are we doing this?
To make sure your co-op's members are safe! Our Risk Management program is based on our past claims history. Checking for common risks could help prevent fires, accidents, severe injuries, or massive property damage.
To prevent risks, which helps lower insurance premiums for everyone in the program. With fewer claims, everyone in the program saves money.
To save money for your own co-op! Your insurance premiums are based on your individual co-op's loss ratio so if you reduce the number of claims, you could get a credit on your final invoice.
If you don't find and fix the risks in your units, it could impact your insurance coverage.
Who to call for help
You can reach CHF Canada at 1-800-465-2752 or by email at info@chfcanada.coop if you have any questions once you've received your material. The Co-operators and CHF Canada have the expertise to help you every step of the way. We are committed to making our co-ops safer and helping keep your insurance affordable. CHF Canada and The Co‑operators—working together to make sure you're covered!
Help to cut costs—increase your deductible
One of the ways your co-op can offset the cost of higher premiums is to raise your deductible. Here's the deductible savings chart showing the percentage saved on raising to a higher deductible.
Region
Raise your deductible to
Save on your property rate
All regions
$2,500
10%
$5,000
15%
Loss prevention
When a Loss Control Inspector makes recommendations for loss prevention, please be sure to respond promptly to your Co-operators representative, to let them know what action has been taken or when you plan to implement the improvements. Please reply and respond to The Co-operators' recommendations—otherwise, your coverage or premium could be affected
Policy renewal documents and 2021 invoice
The Co-operators will distribute the 2021 renewal documents and invoices directly to the co-ops starting in November, 2020.
Past years' updates
Download the 2020 update as a PDF