Statement on Pam McConnell: Noreen Dunphy
Published July 12, 2017
Noreen Dunphy is well-known in the co-op housing community, both as a founding member of CHFT, and as the friendly co-chair of our annual meetings. Noreen released the following statement on the death of co-op housing champion Pam McConnell: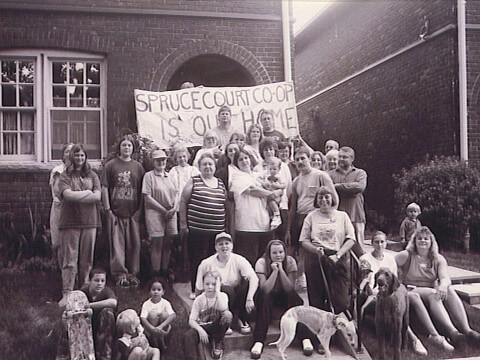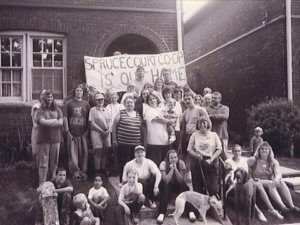 "Pam was my friend and co- conspirator for over 40 years on all things to do with housing, politics, protests and love for this City.
We met as neighbours while turning Spruce Court in the Cabbagetown area into one of Toronto's early co- ops. Together we grew our immediate and very noisy extended families. Pam's work and volunteer efforts for decades with the co-op housing sector – and later, her energetic support as a politician – have caused a profound sorrow to fall over the Canada-wide co-op housing family.
Her commitment to community and social justice, her irrepressible energy and her teaching background led her to run for office as a school trustee in 1982. Pam never looked back, as this City and her local community know well. City Council beckoned when Barbara Hall ran for mayor in 1994. She continued to serve on Council until her death.
If you look back over the wide-ranging scope of her work, causes and accomplishments over the last 35 years, you'll understand why her family and close friends knew they had to share her with thousands of people, all of whom only ever called her "Pam". Everywhere she went, people called out a greeting or rushed over to hug and speak. She first moved into the Cabbagetown and Regent Park neighbourhood almost 50 years ago and never left it.
It is unspeakably sad to lose her now to an inexplicable illness. Many hearts are broken, in this City and across the country. Mine is one of them and I'm glad I'm in such good company."   Noreen Dunphy
---
Don't miss out on the latest co-op news, success stories, and helpful resources for your co-op. Sign up here to receive our eNews every two weeks straight to your inbox!