Elections 2021 – Candidates
Below are the candidates who have been nominated for governance roles with CHF Canada. More candidate information will be added as we receive it.
For information on running for election, please visit our Call for Candidates page.
Regional Directors (Board of Directors, three-year terms)
Elected online April 1 – 21  (Co-ops in these regions will elect their regional director by using an electronic voting system, and will be contacted separately about how to vote.)
British Columbia/Yukon: Will be acclaimed
Cassia Kantrow (Trout Lake Co-op, Vancouver, BC)
I am a life-long co-operator, a relationship builder, and a leader who listens, bringing different (and sometimes disparate) ideas and interests together to find the common threads and build consensus wherever possible.  I believe that the best decisions are made from rigorous debate and the consideration of differing opinions.  I'm not afraid to wade into the difficult conversations because I recognize their value.  I am a strategic thinker who seeks input from others and ensures that all voices are heard.
I am a member of Trout Lake Housing Co-op and a partner at Pace Accounting Inc., a small accounting firm that works with non-profit organizations, businesses and co-ops.  Raised by dedicated co-operators, my childhood experiences at Grandview Housing Co-op led me to seek membership in a housing co-op as a parent, to ensure that my son would grow up with cooperative values and in the kind of community I was lucky enough to experience in my childhood.
Some of you may recognize me from my work on the board of CHF BC.  I was elected to the CHF BC board in 2014, serving as President from June 2017 to November of 2020.  I recognized early in my tenure that CHF BC, and especially the Community Land Trust, was on a growth trajectory and needed a strong foundation to support that growth.  We worked hard to strengthen the organization by implementing a more rigorous and thorough strategic planning process and an ambitious restructuring to unify the legal and governance structure for CHF BC and its related entities.  CHF BC saw tremendous successes during my term.  A good board knows when to intervene, when to offer guidance, and when to get out of the way so management can focus on the job at hand.
I am a Chartered Professional Accountant with over 25 years of experience working with non-profit organizations, small businesses and co-operatives.  I bring my professional training, skills and experience to the board table, along with my lived experience, empathy, and commitment to the greater good for all in our society.  Co-operative Housing is a part of my vision of a better society that supports people to thrive, and CHF Canada is in the perfect position to exert positive influence on public policy at the national level.  I'm excited about the possibilities!
It is my hope that you will support me to bring all of this to the CHF Canada board as your representative from British Columbia.  It would be my honour to serve on our national board.
Alberta/Northwest Territories: Will be acclaimed
Isabel Ciok (Sarcee Meadows Co-op, Calgary, AB)
Isabel grew up at Sarcee Meadows housing cooperative and split her time between Sarcee Meadows and West Heritage Manor housing cooperative during her tween and teen years. She continues to live at Sarcee Meadows, which led her to seek opportunities to give back to her community there.
She began by serving on the board of her local coop for the last 5 years. Wearing many hats, Isabel has been the Vice-Chairperson and Parliamentarian among other roles. She has provided meeting facilitation at regular board meetings and support as a board liaison to various committees. In addition, Isabel was a founding board member of the board norms taskforce for her board, overseeing opportunities for improvement for board governance.
This past year, Isabel has served on the Southern Alberta Cooperative Housing Association (SACHA) board, expanding her understanding and knowledge of coop history within Southern Alberta as well as the opportunities and issues facing housing co-ops on a provincial level.
By joining the CHF Canada board of directors, Isabel's goal is to bring the perspective of housing coops in the Northwest Territories and Alberta into consideration. Her experience in board governance, chairing, minute-taking, and more, will assist her in this process.
On a national level, housing co-ops are an essential player in maintaining secure and affordable housing within Canada. With her participation on the board of directors of CHF Canada, Isabel will advocate on behalf of all CHF Canada members and stakeholders.
Saskatchewan/Manitoba: Will be acclaimed
Coral Hetherington (Westboine Park Co-op, Winnipeg, MB)
Coral was acclaimed to the CHF board (regional director for Manitoba) in 2020.
Coral has been a member of Westboine Park Housing Co-op since 1998. She was elected to the Westboine Board in 2013 and has served as President since 2014.
Coral has represented CHF on the Board of Directors of the Manitoba Co-operators Association since 2018, and as a provincial delegate to The Co-operators. She also sits on the Conference Planning Committee of the Manitoba Non-Profit Housing Association. As former member of CHF Canada's Aging in Place Committee, she is committed to ensuring that co-ops maintain and expand on accessibility for seniors.
Coral knows CHF Canada can make a difference for member co-ops based on firsthand experience. CHF Canada was instrumental in guiding the Westboine board on the path of good governance and management. Westboine is now thriving and its success is testimony to how effective the expertise provided by CHF can be and the impact it can make.
She believes that "Everyone in Canada should know that CHF Canada exists, and what it does." and believes that CHF Canada needs to be in the forefront of the push for affordable housing.
She feels that personal connections are the key to resolving problems. "Often, we forget that organizations, including government, are just made up of people. If you listen to people and understand where they are coming from, it goes a long way."
Fostering connections is important to Coral. "Covid-19 has forced us to abandon face-to-face meetings and learn to communicate in different ways. It is vital that CHF Canada provide the network to facilitate a continuing dialogue between its member co-op boards and managers."
Coral is a Disability Tax Credit Advisor with 14 years experience in helping people successfully apply for the disability credits and benefits they deserve. Earlier in her career she was a Media Specialist for Management Committee of Cabinet, Prov. of MB, a Television Instructor, at Red River College and a freelance writer/producer.  She is the author of Gus the Wrong Way Goose, a top selling children's book. An avid gardener, Coral enjoys spending time with her family, including her two grown sons.
Ontario (three positions available): Will be acclaimed
Allison Chase (Ramer's Wood Co-op, Markham, ON)
My name is Allison Chase, and I am a candidate for one of the Regional Director seats in Ontario.
For the past 35 years I have been a member of Ramer's Wood Co-op in Markham, Ont. From the very beginning, I played an active role in my community. I volunteered on different committees and was elected to the Board of Directors several times, where I served as President.
After retiring from my teaching career, I became more active in the broader Co-op sector. I became a non-resident Board member at another co-op, and was elected to the board of the Co-operative Housing Federation of Toronto (CHFT), where I also served as President.
In 2015 I was elected to the Ontario Council, and was re-elected in 2017 and 2019. During that period, I held the positions of 2nd Vice-President and President. I worked on members' behalf, meeting with politicians and other stakeholders to discuss the issues with which co-ops are dealing. The expiring of the Operating Agreements, finding a way to fix the Housing Services Act (HSA) funding formula for Ontario co-ops, the maintenance and upkeep of our aging buildings, and the sustainability of our co-ops are just a few of the items on a long list of considerations.
As a long-time advocate for affordable housing, I was recognized for the work that I was doing with the Brian Burke Community Builder Award (2017), and was made an Honorary Lifetime Board Member (2019) by the Co-operative Housing Federation of Toronto (CHFT).
For the past few years, I have been a member of the Governance Committee at CHF Canada, and I'm looking forward to working with the other members on the re-structured Board of Directors.
I have always enjoyed meeting and talking to co-op members. During the uncertain times of the past year, I've truly missed that personal connection. Hopefully, with your support, we'll be able to reconnect in the near future. Thank you for considering me for the position of Ontario Regional Director.
Mary Ann Hannant (CHFT, Toronto, ON)
My name is Mary Ann Hannant and I am a candidate for one of the Ontario regional seats on the CHF Canada board of directors.
For the past five years, I have represented the Ontario federations on Ontario Council. Currently, I serve as the vice-president. For the past two years, I have been a member of the Joint Governance Committee which has overseen the re-organization of the governance structure that takes effect at our June AGM.
The work on this committee gave me insight into the governance structure of CHF Canada. The Ontario council and the board of directors worked hard to make sure that the new structure would serve our members well. I believe that this new board, with representation from across the country and a guaranteed minimum level of representation for Ontario achieves that.
I have worked at the Co-operative Housing Federation of Toronto for 33 years. I was hired as the receptionist in 1988. I am currently a Co-op Advisor with responsibility for CHFT's education program.
I love my work! I strongly believe in the ability of the members who live in our housing co-ops to work together to provide safe, affordable housing and build sustainable communities right across the country.
The past year has been so challenging for our co-ops and the members who live in them. I have been proud to see the resilience that our sector has shown. From CHF Canada turning on a dime to produce a well-organized virtual AGM, to regional federations offering virtual workshops with record-breaking attendance, to co-ops holding virtual members' meetings, it has been inspiring to see.
It looks like we may be over the worst with the pandemic. Vaccines are being administered all over the country. I can not wait until we are able to gather together in Halifax in 2022. Until then, stay well and stay safe.
Thank you for your support.
David McFarlane (Bain Apartments Co-op, Toronto, ON)
Candidate information to come.
Quebec/Nunavut: Will be acclaimed
Claude Pépin (CQCH, Quebec, Qc)
I have been active on behalf of of the co-op housing movement for 25 years. My efforts, mainly as an administrator, have given me a very good knowledge of community and social housing, social and community housing unit funding programs, and people's housing needs.
In my years of working for the Quebec government, my main responsibilities were government social policy formulation to provide assistance to vulnerable people. I even represented the Government of Quebec over the past 13 years in connection with the Canadian government's New Horizons program for seniors.
My work in Quebec's co-operative housing sector over the past 25 years was mainly in an administrative capacity for the Fédération des coopératives d'habitation de Québec-chaudière-Appalaches, including the past 11 years as the president of the federation. And for the past 13 years, I have sat on the Board of Directors of the CQCH, the umbrella organization for housing co-operative federations throughout Quebec.
The federation performs a leadership and advocacy role for the co-operative housing movement. It organizes, mentors and supports the development of every form of co-op housing in the Quebec City and Chaudière-Appalaches regions. The CQCH is the provincial leader, promoter and spokesperson of Quebec's housing co-operative movement vis-à-vis the public and its many partners.
This involvement in the housing co-op movement also led to my position as the president of a technical resource group called SOSACO, whose mission is to coach individuals, organizations and existing co-operatives interested in establishing co-ops and making use of the co-op structure. It offers expertise to proponents of co-operative, not-for-profit and community housing projects. The SOSACO technical resource group is committed to action whose goal is to improve quality of life by enhancing living conditions.
Nova Scotia/Newfoundland and Labrador: Will be acclaimed
Don Goss (High Hopes Co-op, Halifax, NS)
My name is Don Goss and I would like to take this opportunity to introduce myself.
As your regional representative for Nova Scotia / Newfoundland & Labrador, my role is to advocate on behalf of your co-op, update and share information to help you get the most from your membership, and bring back your co-op's concerns and ideas to CHF Canada.
Know that I will do everything I can to ensure that co-ops in Nova Scotia / Newfoundland & Labrador maintain a strong and passionate voice at the Board table of your national federation.
It has been a privilege to serve on the CHF board over the last year representing Nova Scotia.
As a member of CHF Canada, your co-op has a voice in the direction of Canada's co-op housing movement, access to online resources, sample bylaws and workshops.
CHF Canada provides many other services as well, including networking with housing co-ops in your province and across Canada, training and support on governance matters, along with advocacy to government on important issues to your co-op.
In 2020, we dealt as best we can with the impact of COVID-19 on housing co-ops and co-op members. This has been a significant challenge but the good news is that most co-ops have been very resilient and have supported their operations and communities extremely well.
As a trade union leader, Community and LGBTQ activist for over 30 years I value the everyday complexity and intersectionality of our lives, and want to be the best advocate I can be for my region.
With my participation on the board of directors of CHF Canada, I want to be an advocate not only on behalf of Nova Scotia / Newfoundland and Labrador members, but on behalf of all CHF Canada members.
My background and life experiences underscores to me the need for good, affordable housing in our communities. We can achieve this goal by working together.
It is my hope that you will support me to be your voice at the CHF Canada board as your representative. It would be my honour to serve you on our national board.
If there's anything you'd like to relate to me as your board representative. You can contact me directly at dgoss@chfcanada.coop.
New Brunswick/Prince Edward Island: Will be acclaimed
Tanya Von Idler (Islandview Co-op, Charlottetown, PEI)
My name is Tanya VonIdler, I am proud to be a resident, on the smallest but I believe it is one of the most beautiful provinces. I was born in a small town in Nova Scotia, called Antigonish.
I grew up in Nova Scotia. When I was in grade 8 my mom remarried and myself and my older brother relocated to Cardigan, PE with our family. With my eldest daughter after high school and my first time in college taking "Small Business Accounting "graduated and moved to St. John, NB; lived here for a couple of years for employment. Relocated for an employment opportunity to Gibsons, BC. I worked and lived here for 3 years with this move, the opportunity to reconnect with my biological father. My term position has expired, So I decided to go back to school and become a PSW (personal support worker). I then relocated back to Charlottetown PEI. I then married and had my second daughter. I have lived in PE on and off for more than thirty years; and went back to school and graduated in 2000 with a "Computer Applications specialist".
I have struggled several years as a single parent. I certainly have learned a lot; with my education path and gainful employment struggles and housing issues. I tried for years to get into safe affordable housing for myself and my family and the opportunity arose where could move into co–op housing about 8 years ago. My life has changed so much being in my co-op community I can not express. I have participated in many Educational classes offered through CHF Canada, I have travelled and been able to represent my co-op (Island View) for the past 8 years. I have been an active Board member. I have been on the Island View Board of Directors since I moved in. Was our coo-p's Treasurer for the past 7.5 years and I am now our co-ops vice president.
I am truly looking forward to represent NB/PE on the CHF Canada board. Am hoping with my fresh set of eyes and my personal life skills and knowledge, employment background & educational background I can bring forth any of our concerns in a positive light and be a great resource for our regions. I would like to take this opportunity to reassure our members "l have your back"! Please do not hesitate to contact me!
Indigenous Community: Will be acclaimed
Tina Stevens (Native Inter-Tribal Co-op, London, ON)
Tina spent a number of years growing up in Native Inter-Tribal Housing Co-op in London, Ontario as a young teen.  Growing up in co-operative housing and returning back in 1994 as an adult allowed for greater opportunities to connect with other Indigenous community members. Her participation in the areas of governance, advocacy and education and has continued her abilities to build bridges with others to further support the needs of the current housing crisis and homelessness.
For the past couple of years, Tina has served as the Co-operative Housing Federation of Canada's President.  Being in the position as the Indigenous Director has provided a number of opportunities and challenges in dealing with Indigenous issues including poor housing conditions, the end of operating agreements, diversity and inclusion and has openly addressed issues of racism and discrimination.  Together with CHF Canada staff, the Reconciliation Toolkit was created and Tina has supported all forms of CHF Education on Indigenous education as well as other key initiatives held by CHF BC on their first "Indigenous anti-racism: where to begin" webinar.
Tina strongly believes that CHF Canada continues to be a strong leader as a solution to affordable housing.  For over 50 years CHF Canada has demonstrated its commitment by being one of the largest diverse housing communities across the country.
The strong connections within our cities and municipalities has fostered a strong path to share the successes and concerns of our housing members and has garnered the attention of all levels of government as demonstrated in the last Throne speech and local COVID-19 Recovery Network groups in many municipalities.
Now I feel it most inherent to state unequivocally that CHF Canada must include all strong voices from members who are First Nations, Métis and Inuit.  We have experienced strong colonialism and oppression in all forms from our experiences with Residential Schools and the 60's Scoop.  Indigenous women particularly need safe and affordable housing to deal with the recommendations related to the Missing and Murdered Indigenous Women and the Truth and Reconciliation Commission inquiries.  We must continue to build bridges with our Indigenous communities and provide more inclusion for the most vulnerable in our communities.
Certainly, I have come a long way as the first Indigenous Director on the CHF Canada Board in the 1990's.  Serving as the Indigenous Director has been a very humbling experience and sitting in the Circle with all other CHF Canada Directors and CHF Canada staff during this pandemic has demonstrated a strong perseverance and resilience in these ever changing times.  We need to continue to be STRONG and SUPPORT one another.
At this time, I would ask for your continued support as I would be honoured to be elected to serve another term on CHF Canada's Board of Directors.
Miigwetch
At-large Directors (Board of Directors, three-year terms)
Six at-large positions, elected at the Virtual AGM.
David Boyde (CHANAL Inc., St. John's, NL)
Candidate information to come.
Anne Davidson (Granville Gardens Co-op, Richmond, BC)
I am seeking your support for re-election to the Board of CHF Canada. I have been on the Board for four years and am looking to complete my term so that I am able to follow through on the work of the Governance Committee which drafted the restructuring plan for CHF Canada and the Ontario Council. The new structure merges the responsibilities of the Ontario Council into the Board and has merged together smaller regions. We need to ensure that their voice and participation is not lost.
I am a strong proponent of ensuring that members in every Region, large and small, have access to the programs and resources of CHF Canada and of improving their participation and connection to our federation. Partnering with our Regional Federations is critical to our progress as a movement. While we fight to protect and preserve our current co-ops, we need to develop more co-op housing. Everyone deserves a home in a coop where housing is secure and they are part of a community.
I have lived in Granville Gardens Housing Co-operative in Richmond, BC, for over 30 years. I am currently the Treasurer. Being active on the board and committees and participating in the education programs provided by the federations has given me the tools to serve in my co-op but also on the Boards of CHFBC and CHF Canada. I value the sense of community and involvement that living in a co-op gives us.
You can rely on my experience in the co-operative movement and my commitment to our member co-ops nationally.
Current Co-op sector involvement
At Large Director on the Board of CHF Canada including its Governance Task Force
At Large Director on the Board of CHF BC
Appointed by CHF Canada to the Board of Directors for the Agency for Co-operative Housing
Member of the BC Regional Committee for the Cooperators Insurance
Previous Co-op sector experience
Past President of CHF Canada for four years
BC and Yukon Regional Director for CHF Canada for six years
Former Finance and Audit Committees for both CHFBC and CHF Canada
Former Board member, BC Co-operative Association
Delegate to other Co-operative organizations – Co-op and Mutuals Canada AGMs; Delegate to two International Summits of Co-operatives, Quebec City; delegate to a Joint Union/Management Study tour of Italian Co-operatives.
Work experience:
Senior Union Staff Representative for BC and Alberta, responsible for bargaining and political action.
President, Airline Division, Canadian Autoworkers Union
Sole Canadian Representative to the Women's Committee, International Transport Workers Federation as well as Delegate to their International AGMs
I am excited to have the opportunity to continue on the CHF Canada Board to promote programs for our current members while increasing co-op housing for future members. I come from BC with its strong federation but my focus is on serving our members across the country. As a Past President of CHF Canada, I had the rare opportunity to visit housing co-ops in every region. The models of housing may be different but our members' values and principles are the same. Meeting members across the country had made me familiar with their particular issues and allows me to consider their perspectives when discussing issues at the CHF Canada Board table.
Vincent Lacroix (Tamarack Co-op, Sudbury, ON
Married to Collette Lacroix, parent to 2 boys and grand-parent to 5 children
Employment – 30 years at INCO Ltd in Sudbury, ON
Retired in 1997
Elected municipal Councillor, Municipality French River 2001-2011
Chair of Governance Committee, Sudbury Manitoulin Children Aid Society
Vice-President, College Boreal, Sudbury, ON
President, Our Children Our Future, Sudbury, ON
Secretary, Tamarack Co-operative Housing, Sudbury, ON
Bilingual – spoken and written
Dawn Obokata (St. Nicholas Co-op, Toronto, ON)
My name is Dawn Obokata, and I am a candidate for an at-large position on the CHF Canada Board of Directors.
For close to 35 years I've been a member of a wonderful 18-unit co-op, in a richly-diverse area of downtown Toronto. I'm so grateful to have had access to secure and affordable housing while dealing with all the demands of raising a family and working in the arts sector.  In the past several years I've been teaching English to newcomers from all around the globe, and this has deepened my appreciation for the stability and community of my co-op home.
This past year, as we've all been sheltering at home, and (for many) working at home, the work of co-op boards and sector organizations has been challenged in new ways. During this time, I've had the rare experience of being on the boards of my own co-op, our regional federation (CHFT), and most recently the CHF Canada board. As we've slowly come to realize how long this pandemic would be affecting us, co-ops have risen to the challenge and found ways to continue working hard to achieve our on-going goals.  .
I am a passionate advocate for cooperatives.  I have seen the movement in Canada mature in such an impressive way, and I am always deeply inspired by the energy and commitment of those involved in the movement. We are at a critical point now as many housing co-ops are living their new reality, post-operating agreement or approaching the end of mortgages in the near future. Perhaps more than ever, we have all come to realize the crucial need for secure, safe, affordable housing. I am eager to continue looking beyond the walls of my co-op to these larger issues that are affecting us all.
In this, my first year on the CHF Canada board, I have learned a lot.  There is always a steep learning curve in taking on a new position and responsibilities, but our federation made a lot of useful information and training available that enabled us "newbies" to quickly get up to speed and immerse ourselves in the issues our sector is facing. I was elected to the Governance Committee, and also sit on the Co-op Housing Awards committee.
I would be deeply honoured to continue serving on the newly-restructured board of CHF Canada, and thank you for your consideration.
(I am a professional actor, member of ACTRA and Canadian Actors' Equity, and currently an ESL teacher for newcomers to Canada.)
Scott Stager Piatkowski (Bread and Roses Co-op, Kitchener, ON)
Scott Stager Piatkowski was elected as a Director-at-Large on the CHF Canada Board in 2017 and re-elected in 2020. He is now seeking your support for his re-election for an additional two years, completing his six-year term limit.
Currently serving as CHF Canada's Vice-President, Scott has also served on the Executive Committee, Executive Director Human Resources Committee, Governance Committee, Nominating Committee (2018), and Resolutions Committee (2019 and 2021). He also serves as Vice-President of Essex Non-Profit Homes (a CHF Canada subsidiary). In four years on the Board, he has never missed a meeting.
Scott has been heavily involved in the co-op housing movement for over thirty years: as an active co-op member, as a staff person in five different co-ops (in Ottawa, Guelph, Kitchener and Waterloo), and an elected sector representative at several different levels. This has included serving as President of Ontario Council for CHF Canada, as President of the Co-operative Staff Association of Central Ontario, as Chair of the former Federations Committee, as Treasurer for the Staff Education Forum, and as a CHF Canada delegate to The Co-operators. He also served as Government Relations Consultant with the Ontario Co-operative Association. As a volunteer facilitator with the Co-operative Young Leaders program (CYL), Scott was the 2010 recipient of the Youth Mentorship Award from the Ontario Co-operative Association.
Scott has been heavily involved in the Central Ontario Co-operative Housing Federation (COCHF) since its inception, as an education program planner, workshop leader and neutral chairperson. He trains volunteer boards in governance issues, leads strategic planning sessions, and chairs meetings for a variety of co-operatives and other non-profit organizations. COCHF has twice presented Scott with its Co-op Service Award for his contributions to the co-op sector.
Scott has a long and varied history of community involvement, which culminated in his election to the Board of Trustees of the Waterloo Region District School Board in 2018. In December 2020, he was chosen as Vice-Chair of the Board. He is a former President of the AIDS Committee of Cambridge, Kitchener, Waterloo and Area (ACCKWA), a former Chair of the Board for the Wilfrid Laurier University Students' Union (WLUSU), and also has extensive Board and volunteer experience with other organizations.
Please visit my Facebook page at https://www.facebook.com/Scott4CHFCanada
Sarah Jensen (Castlegreen Co-op, Thunder Bay, ON)
Hello! My name is Sarah Jensen and I am running for a member-at-large position with the CHF Canada Board of Directors.
I am honored to have been able to serve for the last year as Ontario Council Northern Ontario Representative, an opportunity that has allowed me to give back to our national housing community. I'm continually amazed by the incredible welcoming national housing community we have all created together, particularly during our challenging last year.
I grew up in Castlegreen Housing Co-operative in Thunder Bay, Ontario, and  I'm grateful to now live here in my own home. I was elected to the Castlegreen Board as a teen—a positions which I am honored to still hold today. I'll always be grateful to my co-op for teaching so many valuable lessons about the power of community. This deep sense of community is the reason I would love to see the co-op movement expand so more people can experience it across Canada.
Over the last five years, I've contributed to the co-operative community locally, provincially, and nationally. Since 2016, I've worked with the Ontario Co-operative Association at their Co-operative Young Leaders program.  I also volunteer on the "Canada's Emerging Co-operators" committee working to encourage more youth to join co-ops, and I'm involved with CHF's Young Member Network. I am working on my degree in Pre-Law which I will use to continue to work in the co-op sector as an advocate for our movement for the rest of my life.
In my position on Ontario Council, I have been honored to serve our co-ops, and amazed to hear our stories of resiliency, community, and care as we work to support each other during the pandemic. I hope to use my experience on Ontario Council in further work on the CHF Canada Board to strengthen each other through community. We are living in unprecedented times, and now more than ever the world needs the power of co-operative housing and community to help lift each-other up and make the world a kinder, more conscientious, and safer place.
If elected to CHF Canada Board as a Member-at-Large, I will:
Expand and strengthen our network of co-operative communities across Canada
Advocate for government support for co-op programs, including support of continued subsidies for low-income housing, and expansion of our sector to be able to solve the housing crisis in Canada.
Facilitate the conversation between emerging co-operators and established co-operators to allow for knowledge sharing and growth of the co-op sector.
Inspire more youth and people of all generations to join and strengthen our movement to create leadership renewal and growth.
Aspire to serve you, the members, by working as a team of co-operators across Canada to achieve the goals of CHF Canada and bring our co-op housing movement into the future.
Thank you for considering me for Member-at-Large, and for all the work each of you do to make our co-ops better. We are stronger and more compassionate together.
Yours in co-operation, always,
Sarah Jensen
Lindsey Murphy (Inti Co-op, Vancouver, BC)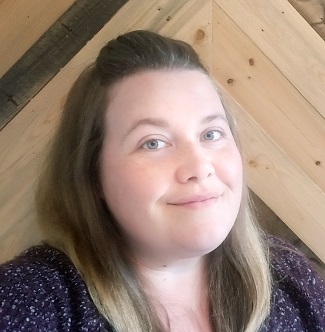 Hello Fellow Co-operators!
I am a member of Inti Housing Co-operative in Vancouver, BC. My family and I have lived here since 2014 and have loved being a part of both our Inti community and the larger community of co-ops across Canada. This past year has really shown how fortunate we are to live in such safe and stable housing with the strength, support, and compassion of our housing community. Once again, Co-ops have proven themselves to be resilient and a very strong housing model.
It has been a privilege and great learning experience to serve the community on the CHF Canada Board of Directors this past year. Over the past year, I have continued to expand my education of housing policy in Canada and effective advocacy through my participation in the Canadian Housing and Renewal Association's Tenant Leadership Group and a course in campaign organization from the Institute for Change Leaders.
As a member of the Board at Inti Housing Co-operative, I have been involved in accessing grant funding including, the National Housing Strategy's Co-investment Fund and Preservation Funding to help our co-op improve accessibility, energy savings and future planning. I was able to provide feedback during a review of the Co-Investment Fund. I hope to continue to support CHF Canada in advocating for more accessible funding for the Co-op sector and to help Co-ops access this funding to ensure that existing co-ops can continue to provide members with affordable housing while ensuring their buildings are properly maintained.
The past year has shed light on the many inequities in our society, the urgent need for more supportive, transitional, and affordable housing and the need to examine the systems that create, contribute, or allow these inequities to continue. I believe that CHF Canada is committed to decolonization and anti-racism and that co-operatives have an important role to play in creating a more equitable housing system for everyone.
Thank you for allowing me to represent you this past year, and if re-elected this term, I look forward to continuing to push the Co-operative Movement forward, improving the sustainability of existing co-operatives and creating opportunities for new co-ops so that more people can have access to strong communities and safe, stable homes.
Stay well,
Lindsey Murphy
Sahara Shaik (Wit's End Co-op, Vancouver, BC)
Young members should be the vehicle to drive the co-operative housing movement forward. I draw inspiration from the early leaders of the co-op housing movement, many of whom, like me, were young people searching for affordable and community-driven housing. I am deeply passionate about community service, the co-operative housing movement and building inclusive communities. My shared passion for community service and the co-operative housing movement commenced at a very young age. For those who don't know me, I grew up in Toronto, moved to Vancouver and now a member of Wit's End Housing Co-operative. I gained boundless experience in the co-operative housing sector locally, regionally, and nationally.  You may recognize me as previously elected to the CHF Canada Finance & Audit Committee in 2018. Also, I was elected to the CHF BC board in 2017 for two consecutive terms.
I am actively involved with CHF Canada initiatives – a Young Member Network group. In February 2018, I attended the Vision Summit as an emerging leader delegate, where I had the opportunity to meet other co-op leaders from across the country. I also co-presented a workshop on young member engagement at CHF Canada's 2018 Annual General Meeting. In 2019, I was part of the Healthy Aging Summit, which brought together Community-Based Seniors Services (CBSS) organizations, older adults, caregivers, academia and government representatives to discuss and collaborate on current issues and innovations in healthy ageing in co-operative housing. I extended my learning horizon by participating in the Community and Campaign Organizing for the Housing Sector course delivered by the Institute for Change Leaders, a partnership between the Canadian Alliance to End Homelessness and the Co-operative Housing Federation of Canada.
I intend to bring along my volunteer, professional experiences and leadership skills to provide policy & planning oversight, regulatory compliance, and governance for the organization & its members. I hold a Master of Business Administration graduate degree & have over ten years of marketing, finance & communications experience. I will bring wisdom, diversity and acumen to the position of At-Large Board of Directors.
Let me be your voice, and let us share a prosperous and sustainable co-operative housing movement. Should I be elected, I promise that our work will be no less inspiring and transformational. It would be my honour to serve on our national board.
Finance and Audit Committee
One two-year position, elected at the Virtual AGM
Marcelo Avelar Cohen (Athletes Village Co-op, Vancouver, BC)
Marcelo is a Brazilian Canadian community housing and democratic workplace advocate with specific interests in them as part of a systemic solution.
He believes in a future with Financial Security for everyone, where housing would be the first piece of this puzzle. He is driven by a passion for working-class people over corporate interests and advocating for social and economic justice.
In his professional life, he is an award-winning Wedding Photographer in the past decade. Before that, he owned one of the biggest Corporate Travel Agency in Brazil for twelve years. After high school, he studied Business and Marketing.
Marcelo's volunteer activities include serving on the Board of Directors at First Avenue Athletes Village Housing Co-operative, where he lives and he is the President. He is currently on the Board of Directors of the East End Food Co-op, where he is also a member of the Finance Committee, the same position he holds at CHF BC.
Being highly intuitive, with empathetic abilities, Marcelo sees the world with wide vision, seeking structural alternatives to capitalism. Finding new forms of economic ownership, valuing the co-operative sector.
Besides these experiences as a collaborative leader, he is a nature lover, bilingual, proud husband and father.