Annual Meeting Panel Sessions offer great educational value
Published May 12, 2022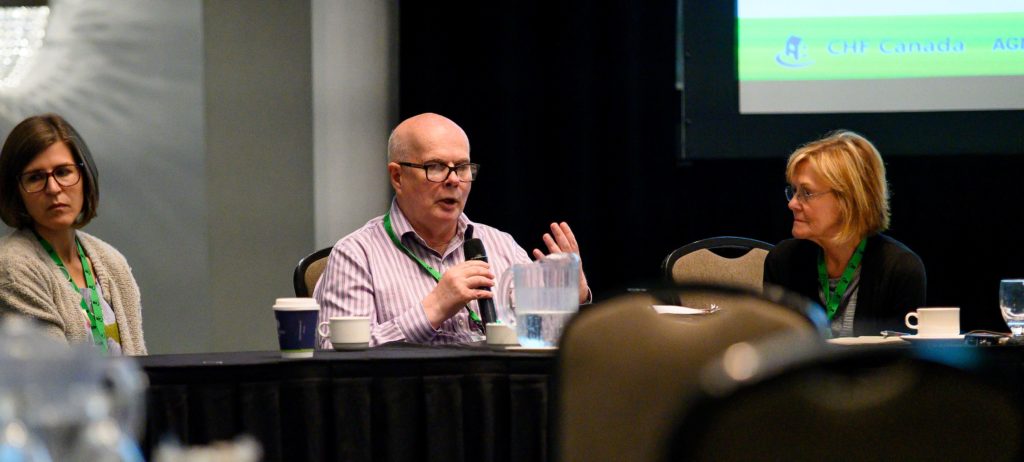 When you attend a panel session at CHF Canada's Annual Meeting, you get a real bang for your buck: several experts in one room sharing their knowledge and experience with you!
This year, we have two special panel sessions offered as joint workshops in both the Co-op Management Conference (CMC) and the Member Education Forum (MEF).
Either of these could help determine your co-op's future!
Funding showcase panel (P25/B06)
Discover the different kinds of funding opportunities out there. Our panelists have sifted through all the information for you. "We each have different areas of expertise," says Dave Howard of CHF Canada's Financial Planning Services. "We're very motivated to help co-ops take advantage of the available funding."
No matter the size of your co-op, the age of your buildings, there is funding just waiting for your co-op to apply!
Wondering what projects or solutions might be a fit for your co-op? Don't miss out!
Panelists: Patricia Tessier, Rajathi Ratnasiri, , Irfaan Hasham, Scott Stager Piatkowski, Greg Furlong
This workshop is sponsored by CMHC 
Sustainability through scale: housing co-ops without borders panel (P45/D12)
The co-op housing sector has been working together to help co-ops plan for a future in a world with new challenges – and opportunities.
Our Co-operative Housing for All vision includes a plan to help co-ops achieve sustainability new governance solutions. If your co-op has aging buildings and changing member needs s, or struggling with Board fatigue, exploring these new governance solutions can help you find the right option for securing your co-op's future.
"At this session," says Keith Moyer, CHF Canada's Regional Manager for Ontario, "you benefit from the experience of co-op members and staff who have already undertaken this work." Come hear what they have to share with you!
Panelists: Keith Moyer, Peter Gesiarz, Nikki Jamieson, Keith MacDonald, Philippe Grenier, Emmanuelle Proud-Thomson
---
Don't miss out on the latest co-op news, success stories, and helpful resources for your co-op. Sign up here to receive our eNews every two weeks straight to your inbox!