Homes Within Reach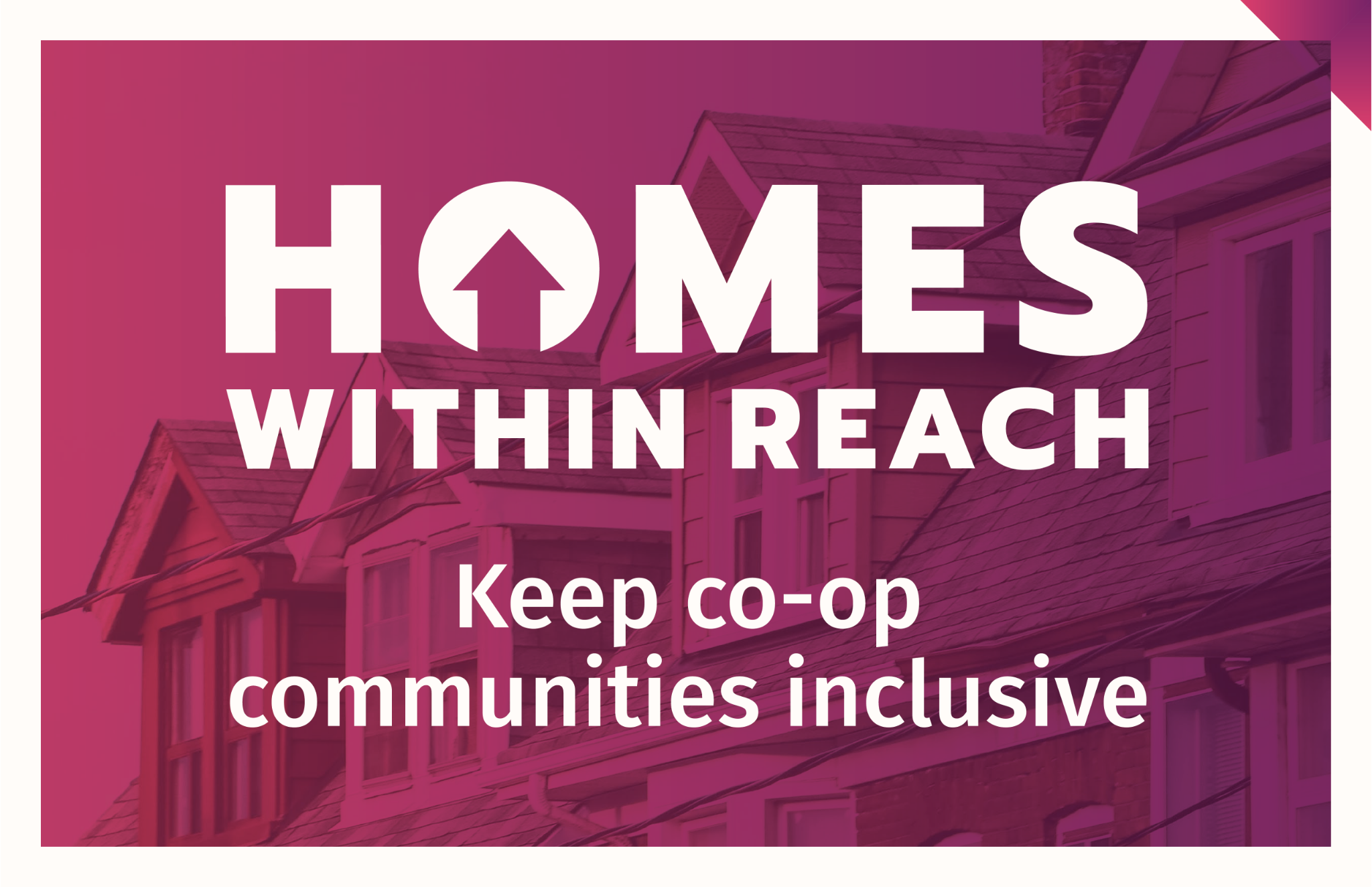 HOMES WITHIN REACH: Keep co-op communities inclusive
Nova Scotia is in a housing crisis. Rent prices are out of control, leaving everyday people struggling to find a place to live.
Housing co-ops have been creating at-cost housing options for Nova Scotians for decades, but many co-op members rely on provincial rental assistance programs to make ends meet.
The government is now ending rental assistance for co-ops. Without provincial support, co-operative housing could soon be inaccessible to low-income Nova Scotians.
It's time to fight for rental assistance. Together, we can make homes within reach for everyone.
Take action: Pass a resolution
The Nova Scotian government needs to commit to long-term rental assistance programs for low-income households living in co-operative and non-profit housing. Co-op members, along with CHF Canada, recommend a 10-year rental assistance program, which would provide low-income households the critical support they need to live and thrive in Nova Scotia. 
At our 2023 Annual Meeting, delegates passed a resolution to call on federal and provincial governments to stabilize rental assistance. The Homes Within Reach campaign is a result of our members directing CHF Canada to take action.
The key to successful campaigns is working together to make our voices heard. Our goal is to have the board of every housing co-op in Nova Scotia pass a Homes Within Reach resolution in support of the campaign. You can help make this happen:
Are you a co-op manager or Board director? Get the resolution on the next Board meeting agenda

If you're a co-op member, check with staff or Board that it is on the agenda

Once the resolution is passed and signed, submit it to info@chfcanada.coop or fill out the online form
Questions about the campaign or how your co-op can get involved? 
Email info@chfcanada.coop.
Request a Homes Within Reach campaign poster
If you would like to receive a poster to put in your window, email cvolans@chfcanada.coop.