Learn how your co-op can build on its strengths
Published May 04, 2022
CHF Canada's Annual Meeting is coming up June 16 – 18 in Halifax, and we're proud to offer a wide range of workshops designed to educate, encourage, and empower members of the co-op housing sector.
This year will be no exception, with one highlight being the involvement of the Coady Institute, based at St. Francis Xavier University in Halifax.
What is the Coady Institute?
The Coady Institute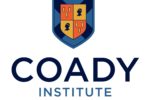 was established in 1959 to train leaders from around the world in the principles and practice of people-based approaches to community development. It expands on earlier work in 1928 when the university worked on empowering local communities using strategies of adult education and group action grounded in people's immediate economic needs. Co-ops of many kinds formed in Nova Scotia as a result. Collectively, these grassroots initiatives became known as the Antigonish movement.
Martha Fanjoy, Director of Programs at the Coady Institute, is excited to partner with CHF Canada in offering three workshops designed to encourage capacity building from a strengths-based perspective.
"The Coady Institute has a long history with the co-op movement in Nova Scotia, and with affordable housing," explained Fanjoy. "A lot of early co-op housing in the province came out of the Antigonish movement which involved local, people-driven solutions. Working with CHF Canada offers a direct line from our roots to the co-operative housing movement today."
Workshops at the Annual Meeting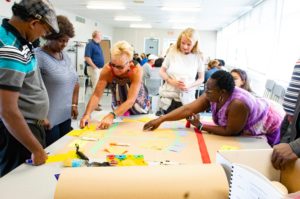 Fanjoy describes Community Asset Mapping 101, the first workshop, as a tool for the toolkit. "It will help participants flip the conversation from a needs-based, or deficit-based approach to a strengths-based approach. What are the existing assets in the community? Map them out. Build on them to form an action plan."
The second workshop, An ABCD Approach to Rebuilding Community Post-pandemic, is what Fanjoy calls "an expanded deep dive" into asset mapping. The ABCD stands for Asset-Based Community Development. Participants will learn about broader strategies and concepts that will help them understand how to build community-driven solutions.
"What mindset shift does it take to make that happen? We'll look at how a shift in perspective can change the conversation, the structures, and the solutions."
The final Coady Institute workshop, Building Abundance in Indigenous Communities, takes the ABCD approach to modifying thinking around community development and examines it through an Indigenous lens.
"What does it mean to talk about assets in an Indigenous community? Again, we shift the conversation to one of strength and abundance."
Acknowledging and building on strengths can illuminate fresh ways to challenge larger, structural problems that might exist.
An ongoing collaboration
The Coady Institute works both locally and at the level of international community development. Fanjoy sees it as an ongoing, intentional coming together of the global and the local.
"It's a bit of coming home to connect with CHF Canada. At its core, we're an educational institution, and education is more than just course offerings. Getting out and doing workshops like this, thinking about how we can do things in a community-driven way instead of a top-down way, that's at the heart of building capacity."
---
Don't miss out on the latest co-op news, success stories, and helpful resources for your co-op. Sign up here to receive our eNews every two weeks straight to your inbox!