Stanley Knowles Co-op: Toronto seniors enjoy a diverse community
Published July 08, 2019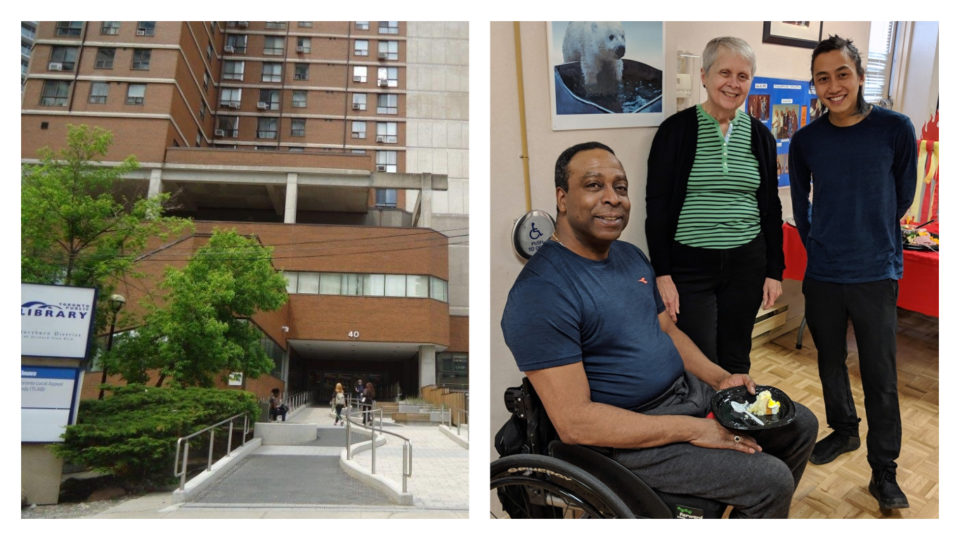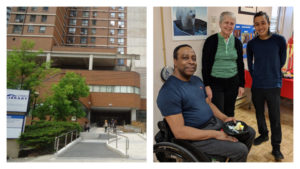 A bustling neighbourhood has grown up around Stanley Knowles Co-op. It was once surrounded by smaller homes, and is now flanked by condo towers in the dynamic Yonge-Eglinton neighborhood of Toronto.
The co-op's 103 units are home to a diverse community, 2/3 of whom are seniors.
Stanley Knowles Housing Co-op was built on top of a Toronto Public Library branch, several years after the Library structure was erected.
Co-op residents enjoy their two rooftop patio decks, which offer great views and an oasis in their busy urban neighbourhood. The patios are often used for birthday celebrations and other get-togethers. The co-op also recently held a "Mortgage Burning Party" on the patio when they paid off their mortgage.
The co-op was named for Stanley Knowles, a Member of Parliament from 1942 to 1984, and a leading advocate for the introduction of the Canada Pension Plan. By maintaining affordable homes for seniors in the increasingly expensive city of Toronto, the co-op continues Knowles' legacy.
---
Don't miss out on the latest co-op news, success stories, and helpful resources for your co-op. Sign up here to receive our eNews every two weeks straight to your inbox!