We're Hiring: Education Program Co-ordinator
Published March 02, 2022
NOTICE OF PERMANENT POSITION: Education Program Co-ordinator (Contract)
Position: Education Program Co-ordinator
Reports to: Program Manager, Education Services
Location: Remote – Vancouver, Ottawa, Toronto and other locations may be considered
Status: 1 year contract with possibility of extension
Hours: Full-time, 35 hours per week
Salary: $59,076 – $62,674
Posting Date: March 2, 2022
Overview:
As the Education Program Coordinator, you will provide support to all national and regional education programs and events, and limited administrative support to assigned Members Services, staff and programs.
Your Key Responsibilities:
Assist in the coordination of all Education Program activities
Lead administrator of the asynchronous Learning Management System (LMS) to include registration set-up, learner enrollment, and curriculum assignment and supporting course development
Collaborate with internal staff teams and external stakeholders in the preparation and logistical support for in-person and virtual events such as space rentals, travel and accommodation arrangements and venue liaison
Participate in the development of learning programs based on defined educational objectives
Liaise with and schedule speakers/facilitators including assisting with the collection and review of their educational materials; ensure all materials are complete with appropriate and accessible content and format
Support synchronous virtual courses and events from start to finish — from setting up the virtual space, registration, calendar invites, technical support and learner follow up
In coordination with the communication team, review and update CHF Canada website including education resource centre, as well as social media channels with relative educational content
Assist with the financial administration including processing invoices and reconciliation of all Education Program related invoices
Collect, review and present learner feedback for ongoing Education Program quality improvement
Provide general administrative support to include minute taking, data entry, information dissemination, filing, respond to inquiry calls, attend meetings and other administrative tasks as required
Travel to assist at the annual meeting and other regional education events as required.,
Other tasks as assigned
Your Qualifications:
Post-secondary degree/diploma or equivalent experience in adult education, communications, project management or related field
Working knowledge of adult learning and instructional design processes
Experience with planning and organizing events using online event registration systems
Proven collaborator with colleagues on initiatives that impact multiple stakeholders
Ability to work proactively and independently while anticipating and prioritizing work
Demonstrated leadership and motivational skills
Excellent planning, writing, interpersonal and communication skills
Superb organizational and time management skills
Ability to maintain confidentiality
Flexible, adaptable, perceptive and able to work as part of a dynamic team
Able to implement change initiatives in support of educational and program goals and objectives
Your Technical Capabilities:
Strong computer skills including Microsoft Office, Adobe Pro and WordPress, Salesforce
Knowledge of Learning Management Systems (LMS) and/or digital learning tools (i.e. Zoom, Webinar, Mural / Miro, SurveyMonkey)
Intermediate knowledge of design programs including Adobe Design Suite, video editing, and audio tools an asset
Training program design and development skills would be an asset
How to Apply:
Please submit your resume and cover letter to: talent@chfcanada.coop
Subject: Education Program Co-ordinator
Application Deadline: March 22, 2022
Co-operative Housing Federation (CHF) of Canada thanks all applicants, however, only those selected for an interview will be contacted. CHF is a respectful, caring, and inclusive workplace. CHF Canada is an equal opportunity employer and committed to championing accessibility, diversity and equal opportunity and welcomes all applicants including but not limited to: all religions and ethnicities, LGBTQ2s+, BIPOC, persons with disabilities and all others who may contribute to the further diversification of ideas. Requests for accommodation can be made at any stage of the recruitment process providing the applicant has met the Bona-fide requirements for the open position. Applicants need to make their requirements known when contacted.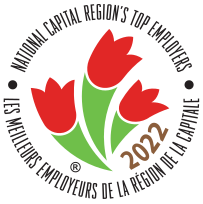 CHF Canada is proud to have been recognized for the second year in a row as one of the National Capital Region Top Employers.
---
Don't miss out on the latest co-op news, success stories, and helpful resources for your co-op. Sign up here to receive our eNews every two weeks straight to your inbox!