Diversity Scholarships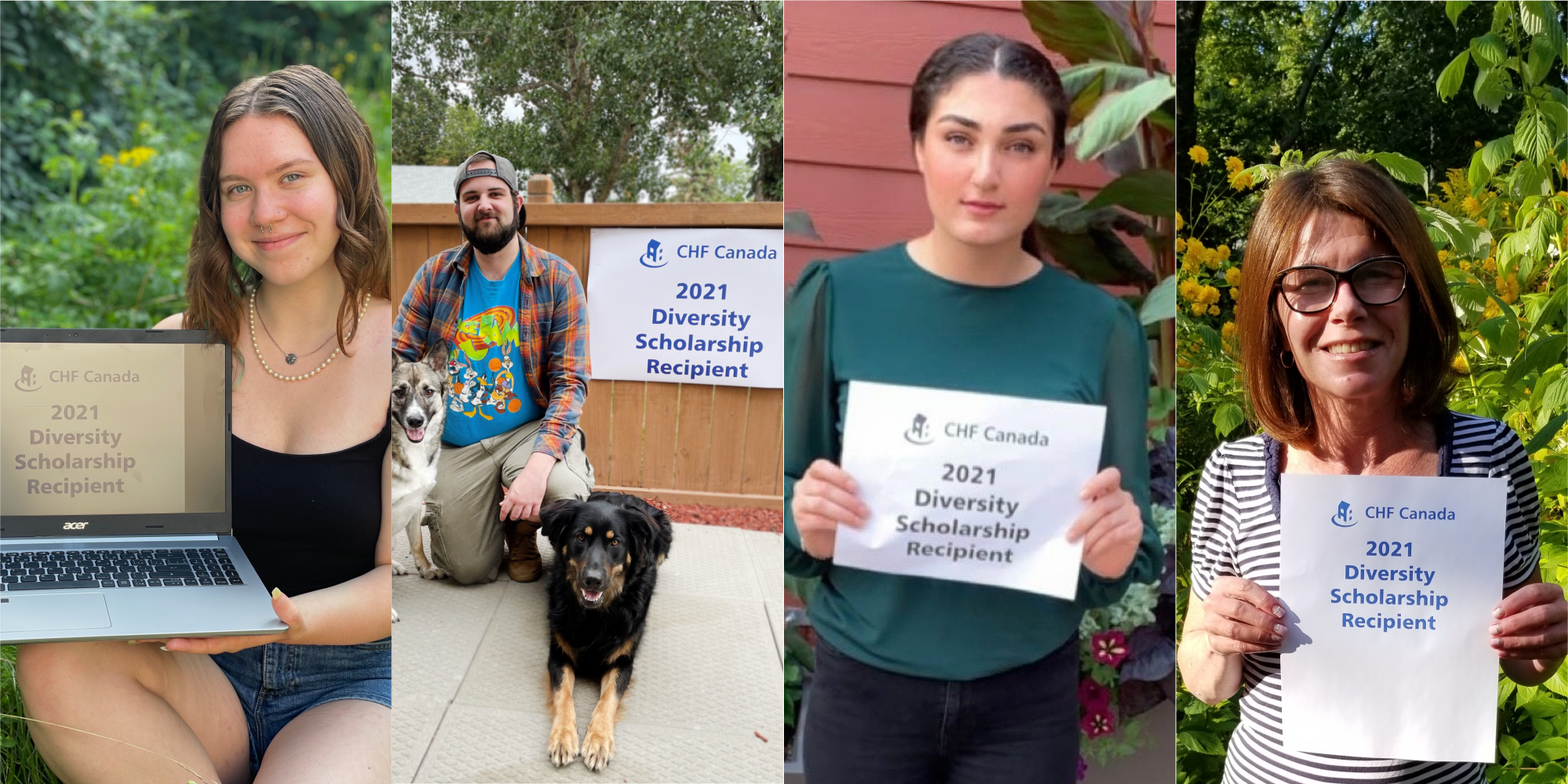 Why a Diversity Scholarship?
CHF Canada recognizes that the strength of its membership is in the many cultures and identities represented within Canada's housing co‑ops. CHF Canada has joined with regional federations across the country to recognize and support young people living in housing co-ops who are actively involved and promoting diversity in their community. The goal of the Diversity Scholarship program is to financially support emerging leaders of the co‑op housing movement in their pursuit of post-secondary education. To date, more than $1.7 million has been awarded to over 400 recipients across the program.
NEW! This year we are adding a limited number of scholarships for leaders of any age who wish to undertake training to improve their skills to better serve their housing co-operative. Training in diversity, inclusion, reconciliation, unconscious bias, gender equality and language training are all examples of possible training options.
Who can apply?
Scholarships are available to young members (35 and under) of CHF Canada member housing co-ops in Manitoba, Southwestern Ontario and the Atlantic provinces. For full eligibility requirements, see the online application form. Diversity scholarships are also available through the following regional federations: CHFT, PHCHF, GHCHF, COCHF, CHASEO and CHF BC.
Training scholarships are available to board and committee members of any age.
What programs of study are covered?
Scholarships will be awarded to recipients entering post-secondary education or to full-time students currently pursuing a degree.
Training scholarships will be awarded to board and committee members for short-term courses no longer than one year.
How do I apply?
2022 applications are now closed.
Questions?
Atlantic
Cathy Volans
Co-ordinator, Co‑operative Services (Atlantic)
1 (866) 213-2667
cvolans@chfcanada.coop
Southwestern Ontario
Denise McGahan
Program Manager, Member Services
1 (800) 644-3949
dmcgahan@chfcanada.coop
Manitoba
jlapalme@chfcanada.coop
Sponsors
The scholarship program across all federations is made possible by donations from over 70 companies, organizations and individuals.
Thank you to the sponsors of our Diversity Scholarship program: the Agency for Co-operative Housing, Allegra Marketing, Assiniboine Credit Union, the Canada Mortgage and Housing Corporation, Co-operators, the Community Housing Management Network, the Community Housing Transformation Centre, Dome Services Group, Encasa Financial, HUB International, Prentice Yates & Clark, Village Canadien Co-operative, and Westboine Park Co-op.