Board of Directors
The Board has 16 seats in total, with nine regional representatives, one Indigenous Communities representative, and six directors at-large. These positions are elected by the membership.
The Board meets at least four times a year.
Meet the current board
Regional directors
Allison Chase
Ontario
click here for bio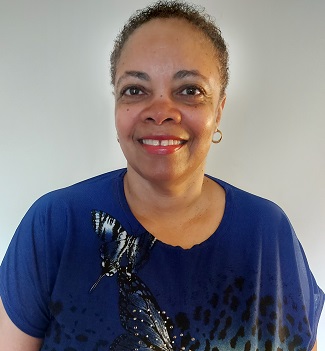 Since moving into Ramers Wood Co-operative in 1984, Allison has been involved in the co-op sector. She volunteered on various committees, and credits constant encouragement from others for her motivation to assume leadership roles. After retiring from a career in teaching, Allison had more time to dedicate to the sector. She served as President of Ramers Wood, and sat as a non-resident board member at another co-op. In 2017, her work was recognized with a Brian Burke Community Builder Award. She served as President of CHF Toronto and was made an Honorary Lifetime Board Member in 2019. She was first elected to the Ontario Council in 2015. She also sits on the Governance Committee of CHF Canada.
With a knack for focusing on the big picture, Allison still believes that working at the grassroots level is important, and visits different co-ops to hear people's concerns, and to bring many voices and perspectives back to the Board. "I give one hundred percent to whatever I'm doing, and I've enjoyed every minute of my time on the Ontario Council. Everyone treats everyone else with respect. I'm a people person, a strong listener. I genuinely care, and people sense that."
Her top priorities are ensuring that Canada builds more affordable housing and sustains the existing co-operative housing stock. In particular, she wants to see Canada make more of an effort to provide affordable, sustainable housing for Indigenous people.
Member confidence is important to Allison, and she is committed to ensuring that members feel they have equal representation at the national level
Allison also sits on the executive for the Retired Women Teachers of Ontario and the social committee of the Retired Teachers of Ontario. She enjoys travelling to interesting places, and whether she's en route, or comfortable at home, you are likely to find her absorbed in a good book.
Isabel Ciok
Alberta / Northwest Territories
click here for bio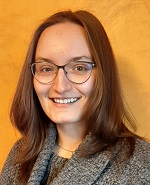 Isabel was five years old when she moved into Sarcee Meadows. In her first year on the board, the co-op sent her to the CHF Canada AGM in Charlottetown. "It completely opened my eyes to the fact that the co-op movement was far greater than I thought," she said. Now acclaimed as the Regional Director for Alberta/NWT, Isabel is hoping to learn as much as possible in one year, and voice the perspectives of members in her region.
She believes every co-op is unique, and when it comes to decisions that will impact the future of a co-op, it's important to determine the best option for any particular community. At the same time, creating a broader awareness of the co-op housing reality is important to her.  "There is a complete lack of awareness that co-ops exist, and it saddens me to see this."
Sitting on the board of CHF Canada is something she has long hoped to experience. No stranger to governance, Isabel has been a member of the Alberta advocacy group, the Southern Alberta Co-operative Housing Association since 2019. Along with serving on committees and task forces in her co-op, she has volunteered extensively with Alberta Health Services, the Calgary Police Service, the Alberta Children's Hospital, and the Children's Hospice.
Isabel has a Bachelor of Health Sciences and is currently pursuing admission to law school. When not busy with her studies, she enjoys partner dancing and other social events.
Don Goss
Nova Scotia / Newfoundland & Labrador
click here for bio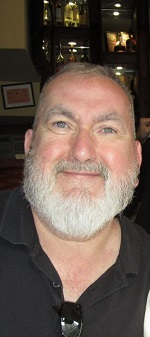 A long-time labour union and LGBTQ activist, Don brings to the table a wealth of experience in governance and in representing diverse populations. As the Nova Scotia representative, he hopes to hear from co-ops in that province and find out what's important to them. "In the labour movement, the focus is on looking after your members, ensuring people have a good quality of life, and co-ops have the same values," he explained.
He and his partner have lived in High Hopes for only three years, but his familiarity with co-ops goes back to the 1980s when he was a founding board member of Needham Housing Co-operative. He wants to see the co-op housing movement expand in Canada, and feels that building the capacity for co-ops to work together to achieve common goals is critical to securing affordable housing for the next generation.
He would very much like to see co-ops position themselves to apply successfully for federal funding through the National Housing Strategy. Don also would support steps in Canada's process of reconciliation with Indigenous people and believes that there is always room for improvement and growth as co-ops try to provide opportunities for people to live in safe and accessible homes.
Don is the vice-president of High Hopes. He also serves as the president for the Nova Scotia Retired Employees Association in Halifax, and as the secretary for the Nova Scotia Health Coalition.
A retired library technician and proud Cape Breton Islander, Don describes himself as "a nerd who loves books". He's also a gardener, and is enjoying assisting with the recently acquired raised beds at High Hopes.
Mary Ann Hannant (Vice-President)
Ontario
click here for bio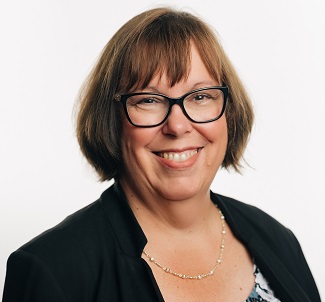 Mary Ann recognizes that the re-structuring of CHF Canada's governance model is a good and important change, but also a monumental one. Seeing the new structure settle on a firm foundation is high on her agenda. To that end, she wants to ensure that newcomers to the Board are well integrated, that everyone is comfortable in their new role, and that members know they're still well represented.
For 33 years, Mary Ann has worked for the Co-operative Housing Federation of Toronto (CHFT), and is currently a Co-op Advisor with responsibility for CHFT's education program. She works very closely with CHFT member co-ops, helping them navigate processes related to governance. Bringing together people in federations across the country and facilitating workshops at the AGM has given her a national perspective and insights into the issues facing people living in co-ops across Canada. Along with her work for CHFT, Mary Ann sat as Vice-President on the Ontario Council and is currently on the CHF Canada Joint Governance Committee.
Understanding that Ontario needs to feel well served because of the sheer number of co-ops in that province, she also knows that every province and region has a stake in feeling well represented by the new Board. She will endeavour to see that the committee structure serves the organization in the best ways possible.
She brings to the role a wealth of experience at the grassroots level and believes strongly that good information leads to good decision-making. "Co-op members, if they're given good information, will make decisions that are in the best interests of the co-op. It helps to remember that co-ops and their members are inherently good, and even when things are going sideways, clear communication helps." She will make every effort to ensure that CHF Canada maintains strong communication channels with member co-ops.
Mary Ann very much enjoys spending time with friends and family. She loves cooking and a good meal, as well as a good read.
Coral Hetherington
Saskatchewan / Manitoba
click here for bio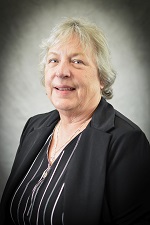 As a first-time CHF Canada Board member, Coral is looking forward to bringing her listening and negotiating skills to the table. A member of CHF Canada's Aging in Place Committee since 2016, she is committed to ensuring that co-ops maintain and expand on accessibility for seniors.
Coral has served on the board of Westboine since 2013, joined the Manitoba Co-operators Association in 2018, and acts as a provincial delegate to The Co-operators Insurance. She also sits on the Conference Planning Committee of the Manitoba Non-Profit Housing Association and is a member of Quality Services for Seniors.
She was inspired to run for the Board after her own co-op went through a difficult experience. Coral believes it was the assistance from CHF Canada that made the difference for Westboine, which is now thriving. "We were on the brink. I felt that CHF Canada was instrumental in guiding the board, and helping us to get our priorities straight. After how much CHF Canada had given to Westboine, I felt it was time to give back. That was really the motivation."
Her priorities will be to raise the profile of CHF Canada across the country, and expand the membership. "Everyone in Canada should know that CHF Canada exists, and what it does." She does hold out hope for the National Housing Strategy, but believes that CHF Canada needs to be in the forefront of the push for affordable housing.
An avid gardener, Coral enjoys spending time with her family, including her two grown sons. She feels that personal connections are the key to resolving problems. "Often we forget that organizations, including government, are just made up of people. If you listen to people and understand where they're coming from, it goes a long way."
Fostering connections is important to Coral. "Covid-19 has forced us to abandon face-to-face meetings and learn to communicate in different ways. It is vital that CHF Canada provide the network to facilitate a continuing dialogue between its member co-op boards and managers."
Cassia Kantrow (Treasurer)
British Columbia / Yukon
click here for bio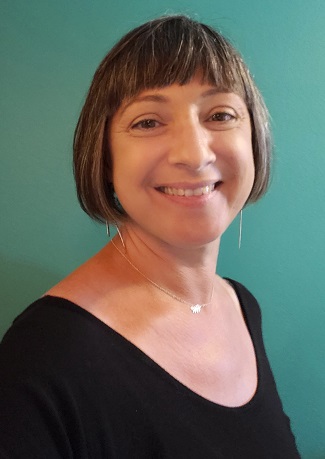 A Chartered Professional Accountant with over 25 years of experience working with non-profit organizations, small businesses and co-operatives, Cassia brings professional training, skills, and experience to the board table, along with her lived experience, empathy, and commitment to systematic change in Canada's housing market. Elected as Treasurer, she brings invaluable professional expertise to this oversight role.
Over the years, she has learned that the co-operative and non-profit rental market is critical to solving our country's affordable housing crisis, and that partnerships with the rest of the housing sector will be instrumental in effectively lobbying for change.
Cassia is looking forward to learning more about and participating in government lobbying and advocacy work at a national level. After six years serving on the Board of CHF-BC, running for a seat on the national board seemed like a natural progression. As President of CHF-BC for three and half years, she supported the implementation of a more rigorous and thorough strategic planning process and an ambitious re-structuring to unify the legal and governance structures. Cassia was recently elected to the board of TRAC (Tenant Resource and Advisory Centre) and chairs the Capital Planning Committee at Trout Lake Housing Co-operative.
Cassia will watch, listen, and learn. She will be watching for any strategy gaps that might require action in order to help CHF Canada continue in its growth and development. She wants to support CHF Canada's strong voice at the national level whenever housing is on the agenda.
Creativity comes naturally to Cassia, so if you're looking for a vintage-inspired graphic sweater or combination woolen mittens and drink cozy, she could knit one for you, although you might have to wait until she finishes playing at the dog park with her five-year old chocolate labrador.
David McFarlane
Ontario
click here for bio
If you ask David, every human interaction has value. The challenge lies in determining what that value is so that we can learn something about ourselves.
David brings a unique perspective to his new role as a Board member for CHF Canada. As well as being a lifelong co-op member, he has managed several co-ops and has an insider's perspective both on co-op living, and the management side of the equation. Understanding the intricacies of operating co-ops allows him to understand what he's hearing from members, and helps him to match needs with what can be delivered.
Since 2018, David has served on the Ontario Council, where he ended his term as President. He sat on the board of Homeownership Alternatives for three years, and has been a director-at-large for CHF Canada. From 2007 to 2019 he worked as a manager with Homestarts, then managed Bain Apartments and Arcadia Housing Co-op. He currently serves as President of the Peel Halton Co-op Housing Federation.
"I want to continue to strive to meet the objectives we set in consultation with our members, to meet the needs they've expressed. An important part of governance is bringing all the pieces together. How do we bring people together and find resolutions to issues? The goal is to address needs, and solve problems."
Fostering productive relationships with government at all levels in efforts to expand the sector and develop more co-ops is another goal for David. He believes that providing as much information as possible, soliciting feedback, and encouraging more member involvement will go a long way towards helping members realize that they are well represented by the new Board.
When he's not working, you might find him hanging out with his two young children, enjoying some walking trails, or working out at the gym.
Claude Pépin
Québec / Nunavut
click here for bio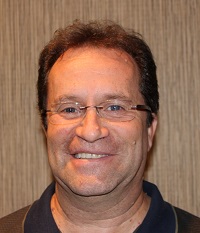 Claude has been involved in Quebec co-operative housing for 25 years, mainly in an administrative capacity, and has lived in a co-operative for more than 20 years. Claude believes that personal and collective commitment and adherence to democratic principles are central to the co-operative philosophy.
He has been on the board of the Québec-Chaudière-Appalaches housing co-operative federation (FÉCHAQC) for 16 years, 11 of which were as chair. The federation performs a leadership and advocacy role on behalf of the co-operative housing movement. It unites, represents, assists and supports the development of all types of co-operatives in the Quebec City and Chaudière-Appalaches regions.
For the past 13 years, Claude has been on the board of the CQCH, which represents all of Quebec's  co‑operative housing federations. The CQCH is the leader, promoter and national spokesperson for Quebec's co-operative housing movement.
Claude has also been the chair of SOSACO for 11 years. SOSACO is a technical resource group (TRG) whose mission is to help individuals and organizations interested in establishing co-operatives and using the co-operative model to enhance quality of life by improving housing conditions.
Claude, who has a legal background, worked for the Government of Quebec for 32 years, mainly on the development of social policies, programs, standards and regulations to assist vulnerable people.
Tina Stevens (President)
Indigenous Community
click here for bio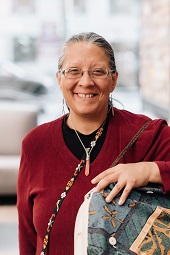 Tina Stevens has dedicated her life to Aboriginal leadership, both in and out of the co-op housing context. Her contribution includes advocacy for an Aboriginal seat on the CHF Canada board while living at Native Inter-Tribal Housing Co-operative, tenure as first Aboriginal community director for CHF Canada and work as second director appointed to the Ontario Council. Throughout her roles, Tina has maintained a belief that housing co-ops provide a safe family environment for members to connect with their culture and community, maintain self-respect and respect for Mother Earth, find employment, access higher education and nurture the seeds for future generations.
Tina is an Algonquin-Ojibwe woman from Kitigan Zibi, Kettle and Stoney Point, who has lived in London, Ontario her whole life. She has three strong sons and attributes her energy to having been raised by a strong mother, a great elder in her own community.
Tina moved into her first co-op with her mother around the age of 12. As a young adult she moved into Native Inter-Tribal Co-op and worked with the co-op to secure a seat for the Aboriginal community on the CHF Canada Board of Directors. In 1996, she became the first Aboriginal community director. As the second director appointed to the Ontario Council, Tina did "double duty".  Tina then took on the role of fighting the Harris government cuts on behalf of the Ontario members including Indigenous co-op communities as the Ontario Council President. In one example of her advocacy work, she met with the provincial MPPs to stop housing cuts and the download of housing from the province to the federal government.  In recent years, Tina took her advocacy role to the City of London to fight on behalf of her own housing co-operative.
Tina began to see how Aboriginal communities living on reserve could benefit from the co-op model. She created alliances between the Ontario Non-profit Housing Association (ONPHA) and Aboriginal communities for the purpose of networking for the larger housing sector.
Fast-track to the present, and as a result of the Truth and Reconciliation Committee recommendations, there must be a priority in creating an alliance between ONPHA and CHF Canada to address the crisis of Indigenous housing through the creation of more Aboriginal housing co-ops.
Tina credits former CHF Canada Aboriginal Director Linda Campbell with bringing more education and awareness of Indigenous issues and assisting housing co-ops to reduce barriers to accepting Indigenous members. Indigenous people find it "hugely challenging" to secure affordable housing in BC due to the discrimination of public landlords.
As a CHF Canada Board Director, "my priority is to be able to continue that education that (outgoing Aboriginal Director) Linda Campbell started and keep acknowledging our Seven Grandfather Teachings and how CHF Canada can incorporate the connection between these teachings and the Seven Co-op Principles." Tina says she will also continue Linda's work in educating the community about true Indigenous history.
When considering the need for more co-op housing for Indigenous people, Tina notes the movement toward urban centres for Indigenous people seeking better housing conditions including clean water, education and employment.  In the matter of the murdered and missing women of BC and across Canada, it is imperative to create more affordable housing which would further address our much needed protection. She cites the issue of homelessness and personal power as key points to be addressed.
Her biggest wish is that all levels of government unite to create a strategy to maintain subsidies for Aboriginal co-op housing rather than terminate that housing with the end of operating agreements. Currently, CMHC funding contracts do not allow Aboriginal co-ops to retain any surplus from year to year, unlike the initial federal operating agreements when co-operative housing was created.
Tina brings to the board the strength of her advocacy and a commitment to communicate to CHF Canada on behalf of members of Aboriginal housing co-ops. "It's a priority for me to keep building bridges between Indigenous and non-Indigenous people within the housing co-op movement."
She is also as a member of the CHF Canada Diversity Committee and Governance Committee.
Tina works for the Ministry of the Attorney General, where she addresses issues such as the high number of Indigenous people in prisons and within the child welfare system. As part of the OPSEU Indigenous Circle, she is focussed on bringing education and awareness to the union about Indigenous members.
"I will keep walking in Linda Campbell's footsteps and continuing the journey that she started. I'm quite the humble person, being re-elected. I come with a lot of humility, working with vulnerable people and placing the importance on their survival."
Tanya Von Idler
New Brunswick / Prince Edward Island
click here for bio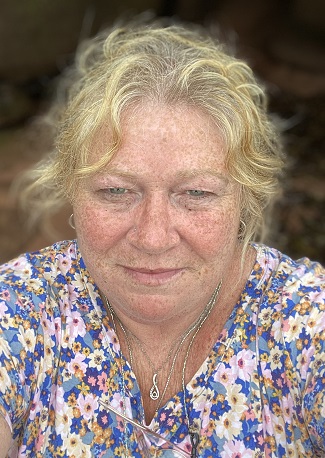 As a small business owner, Tanya knows the value of hard work and self-motivation. She also knows how important networking can be to bring people together to find a sense of common purpose. In her new role as a CHF Canada board member, she hopes to be a strong voice for two eastern provinces, while still focusing on the larger issues that face the co-op sector.
Passionate about co-op housing, Tanya looks forward to learning more about the issues and concerns of co-op members in her region. She knows a sense of community is important and believes that fostering member involvement, particularly among younger members, is critical to the future of co-op housing. Her own willingness to learn, and her ability to boil down a lot of information to essential points makes her hopeful that she can help co-ops in her region to find a united voice, and that she can share information that matters with members in a way that allows everyone to move forward together.
"It's important to find the similar concerns, the things we have in common, the mutual ambitions. Looking at what makes everyone thrive, at what's really working, that will enable us to forge a path ahead."
An active board member at Island View Co-op, Tanya served as Treasurer for over seven years and is now Vice-President. Her participation in CHF Canada education events has given her a fresh set of eyes through which she can envision pathways to mutual understandings and solidarity. To explore best practices at member co-ops, and to use that information to guide CHF Canada in its objectives is one of her goals. Other priorities include continuing to improve on communication with members and advocating for more affordable housing.
Tanya loves the natural beauty of her home province and often can be found at the shorelines, storm-watching, or simply enjoying time in the great outdoors.
Directors at-large
David Boyde
At-Large
click here for bio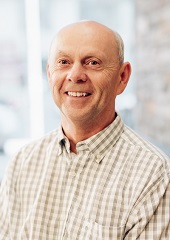 "All my life has been housing, from the very first day I went to work," says David Boyde.
This accountant has been working for Newfoundland's CHANAL as both bookkeeper and Financial Service Manager since 2003, the same year he moved into Mount Pearl's Freedom Housing Co-op.
David does the books for 13 of the 21 co-ops in the province and previously sat on the CHF Canada board for six years (2004-2010). He says that with all his experience in accounting, housing and finances, assessing costs for co-op housing is easy. "It's like picking up a cup of coffee at Tim Horton's or falling off a log."
David began with a degree in economics then got his CRA from the Appraisal Institute of Canada. His goal on the board is to promote and advance co-op housing in Newfoundland while also looking at the bigger picture.
His focus is the end of operating agreements in Newfoundland and on building more unitsespecially for seniors. He says the agreements of all of the co-ops in the province will end soon, and co-ops must choose between refinancing and operating without mortgages. There are no units for seniors and few that are accessible, with no condos or apartments available either. The last co-ops built in the province were in 1991-1992, so there is a big demand for new housing at this time.
David has a vision for the co-ops in his province and the part he would like to play in supporting them. "I'd like to see co-ops prosper after they come out of their agreements, and I'd like to be there to help with the knowledge of my 40 years in the accounting and housing industries."
He has a wife and three grown children.
Anne Davidson
At-large
click here for bio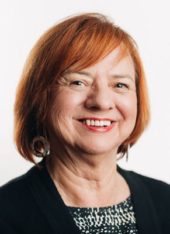 Anne has been a member of Granville Gardens Housing Co-operative for 30 years. She raised her family there and has been active in the co-op, where she has chaired the board and committees several times. Originally from Scotland, she values the same sense of community in co-ops that she experienced living in a small town.
Anne was previously president of CHF Canada for four years while serving on the board as the regional director for BC and the Yukon.
She is a strong supporter of regional co-op housing federations and believes we need a close partnership with them to deliver programs and develop a vision for the future. This relationship needs to evolve as we work to deliver services and represent our members.
Anne believes that lobbying governments is a priority for the sector as we seek a resolution to the loss of subsidy with the end of operating agreements. Before funding is announced in the federal budget, we have an opportunity to address the end of operating agreements and propose the co-op model as the solution to the critical shortage of affordable housing. The key to our success as a movement is involving our members in political action and improving our visibility with the public and politicians.
Another priority is finding innovative ways to develop more co-op housing, including convincing our members to leverage their assets to develop more co-op spaces.
Anne has a keen interest in the broader co-operative movement. She has recently been elected to the board of the BC Co-operative Association. She has been a delegate to Co-ops and Mutuals Canada and the International Summit of Co-operatives and attended a study tour of co-operatives in Italy.
Anne is retired from a senior position in the labour movement and has worked internationally on women's rights issues. She is a social activist who believes in giving back to the community, volunteers at a homeless shelter and serves at community meals.
Sarah Jensen
At-Large
click here for bio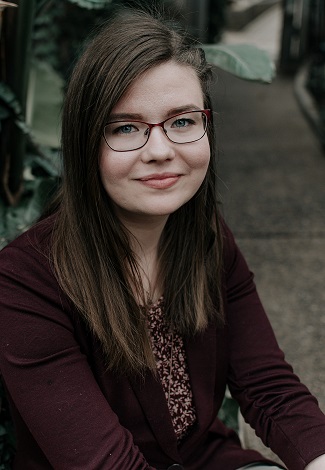 Sarah is thrilled to be part of the team at CHF Canada. Elected to the Ontario Council just last year, she was also chosen as a Canadian representative for the International Co-operative Alliance 25 Voices Under 25 Project. Her Ontario Council experiences included an opportunity to attend a campaign and community organizing course through the Canadian Alliance to End Homelessness. She's hoping to bring the tools and skills she's acquired to the CHF Canada Board.
A member of Castlegreen Housing Co-op since she was seven years old, Sarah's co-op experiences have contributed to her sense of social justice and her strong belief in the values of community engagement.
Sarah found her passion for advocacy when she had a chance as a member of Canada's Emerging Co-operators to lobby MP's to invest in the co-op sector. The dynamics of government intrigued her, and the positive feedback she received from parliamentarians with whom she spoke led her to believe she had found her calling. She hopes to:
Expand and strengthen the network of co-operative communities across Canada
Advocate for government support for co-op programs, including support of continued subsidies for low-income housing.
Facilitate the conversation between emerging co-operators and established co-operators to allow for knowledge sharing and growth of the co-op sector.
Inspire more youth and people of all generations to join and strengthen the movement to create leadership renewal and growth.
To serve members by working as a team of co-operators across Canada to achieve the CHF Canada goals and bring the co-op housing movement into the future.
Now in her third-year of the pre-law program at Lakehead University, Sarah's other keen interest is biology, so when she's not busy promoting co-ops, she can often be found working with her bees, enjoying a hike, or kayaking one of northern Ontario's many waterways.
Dawn Obokata
At-large
click here for bio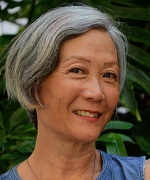 For over 30 years Dawn has been a member at Saint Nicholas. "I'm so grateful to have had access to secure and affordable housing while dealing with the demands of raising a family and working in the arts sector." She's attended numerous education events in order to deepen her understanding of co-operatives. As the co-op's GLOBE community champion, she received a Kathleen Blinkhorn Award for Volunteerism.
Dawn was honoured to be elected to the CHFT board in 2017, and is currently in her second year as president. Ontario federation meetings, several CHF Canada AGMs and the CHF Canada Visioning Summit in 2018 have inspired her to seek out ways to lend her voice to the ongoing fight for secure, affordable housing.
Dawn is a passionate advocate for co-operatives. "Affordable housing is a huge community and political issue. I have seen the movement in Canada mature in such an impressive way, and I am always deeply inspired by the energy and commitment of those involved. As a board member, I have learned the value of calm, thoughtful leadership, the importance of listening to diverse viewpoints, and the value in thinking outside the box. These are qualities I hope to bring to the CHF Canada Board."
An actor by profession, Dawn has been involved actively in the governance of her professional association. She served for nine years as a national councillor of the Canadian Actors' Equity. She received the Larry McCance Award for outstanding contribution to the association and its members. Currently, Dawn is working as an ESL instructor for newcomers to Canada. "This has been a rich and rewarding experience, and has given me an insight into settlement issues and the value of secure housing and a stable, caring community."
Sahara Shaik
At-Large
click here for bio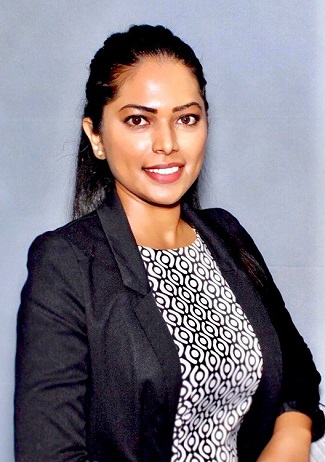 Youth engagement holds the key to the future of co-op housing. That's what Sahara wants everyone to understand, and part of her work on the Board of CHF Canada will centre on finding ways to effectively engage younger members. A young member herself when she first became involved in governance, Sahara ran for the Board of The Cooperative Federation of BC when she was only 26. Although the day-to-day administrative duties and responsibilities were hefty, she learned a great deal from others who were well-versed in the role, mentors who helped her to gain knowledge and experience.
Sahara soon realized that she didn't have to be an expert to get involved, that a person can develop the necessary skills to successfully serve in a leadership role. Her motivation to run for the Board of CHF Canada stemmed partly from her own difficult search for affordable housing, and a strong desire to effect changes so that others don't have to go through that process. Growing more co-ops and relieving the housing crisis are top priorities.
An MBA graduate student, Sahara is a marketing manager by profession with ten years' experience in marketing, finance, and communications. Along with the Co-operative Housing Federation of BC, she has served on CHF Canada's Finance and Audit Committee, Governance Committee, Aging in Place Committee, and Enterprise Risk Management Committee. She has an external appointment to the BC Non-Profit Housing Association, and has presented workshops focused on younger members at CHF Canada's AGM.
"I think we need to find ever more effective ways to engage younger members, whether that's through new video apps, or things like the existing discount for attendance at the AGM. Younger members are the future."
Sahara is also an artist who enjoys oil painting, pottery, and calligraphy, and mandala art. She hopes her tenure on the Board of CHF Canada will allow opportunities to collaborate with various levels of government to bring about much needed changes to Canada's housing market.
Nicole Waldron
At-Large
click here for bio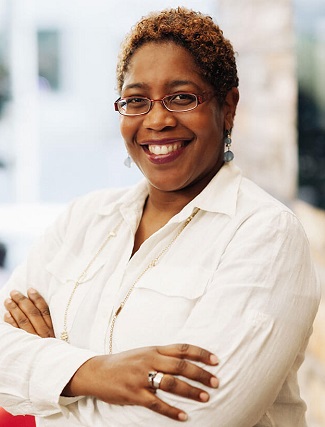 For Nicole, activism and advocacy were just part of growing up in a politically active family in Trinidad. She believes housing is a right, not a privilege. Leading by example is important to her, as is nurturing and mentoring others. As the first Black president of the Ontario Council and CHF Canada National Board, she didn't want just to be first, but to make sure the door was open for diversity.
Passionate about advocacy, Nicole is determined to give a voice to those who don't always have one. Through strategy, innovation, creativity, and teamwork, she hopes to foster sustainability as CHF Canada moves into a model of one governing structure, to ensure that everyone's needs are addressed and that everyone's voice is heard as before.
Nicole serves on the board of The Co-operators, CHF Canada, Atahualpa Co-operative Homes and Sisters4Hope. She sits on the Family Advisory Council with Stella's Place, the Ontario Family Caregivers Advisory Network, the Ontario Caregiver Organization and committees for the Centre for Addiction and Mental Health (CAMH). She is a previous board member of CHF Toronto.
The recipient of a Brian Burch Community Service Award from CHFT, and the SHSC Kathleen Blinkhorn Award for Excellence in Volunteerism, Nicole has also been named one of the 100 Black Accomplished Canadian Women and highlighted as one of 150 Women in Canada by How She Hustles in the HERstory in Black series.
"You can never be too humble, and you have to be teachable. Listening. Communication. What are people saying, and what are they not saying? What are people feeling? Being sensitive to the needs of others and to be a servant-leader, that's key for me at the end of the day."
Nicole is the voice of the "Victory Speaks" podcast and online show, where she inspires and empowers listeners to live a life of Victory. An avid swimmer and reader, she has recently become an author, and her work can be found in the anthology Pursued by Purpose.
To contact the Board or a specific Director:
Email: BoardofDirectors@chfcanada.coop
Phone:  1-800-465-2752 ext 235
Mail:
CHF Canada
Attn: Name of Board Member
c/o Corporate Secretary
225 Metcalfe Street, Suite 311
Ottawa ON, Canada  K2P 1P9