#HumansOfCoopHousing: Flowers and other care initiatives at Brittany Lane Co-op
Published February 24, 2021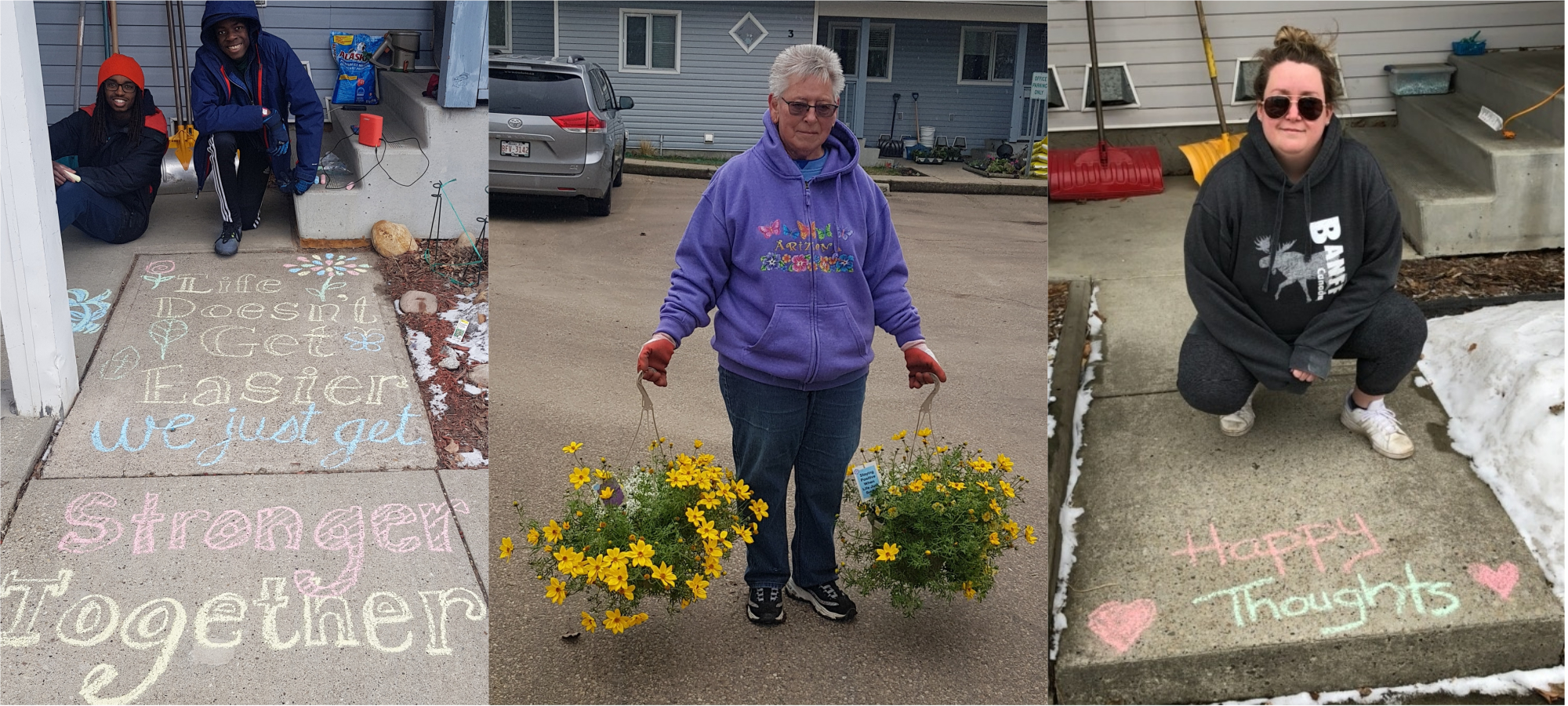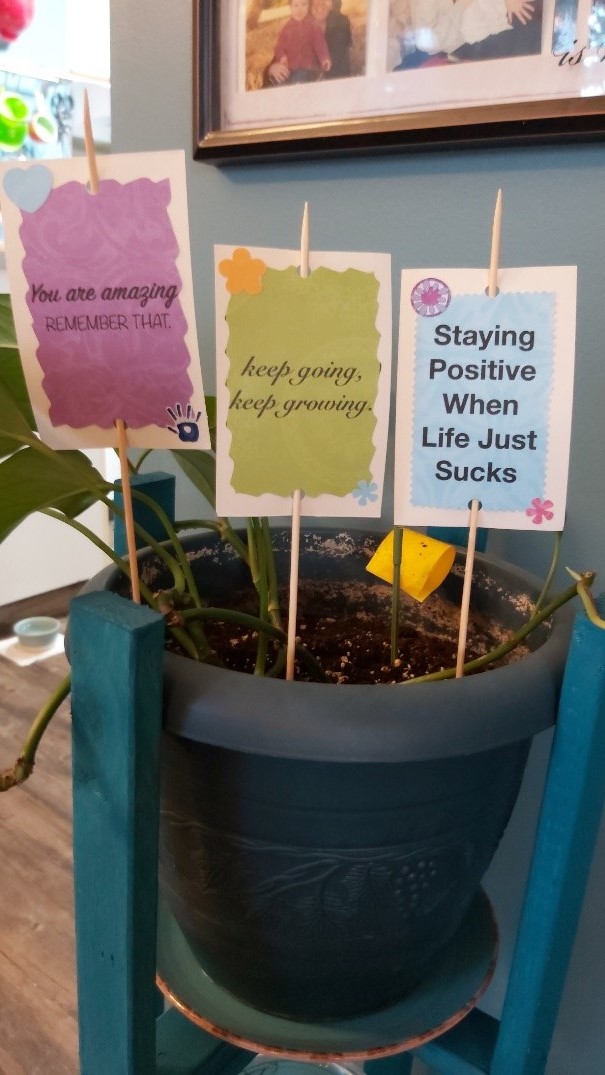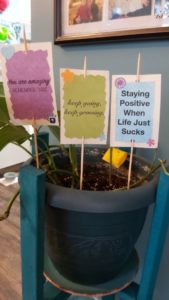 "Staying positive when life just sucks," reads one of the notes that accompanied hanging flower baskets given to members at Brittany Lane Housing Co-operative (BLHC), a 58-unit co-op in Sherwood Park, AB.
It's a challenge that many of us can relate to during the COVID-19 pandemic, but the support of a tight-knit community helps.
Members at the co-op formed a Care and Compassion Committee about two years ago to help members in need. During COVID-19, the committee worked in partnership with the Community Relations Committee to get creative to find safe ways to continue their work.
In spring 2020, the Committee offered hanging flower baskets to any member who wanted one. The baskets were delivered to 40 of the co-op's homes, along with encouraging notes and contact information for the local Family and Community Services, 24/7 Crisis Access line and the provincial COVID-19 Hope text line.
The hanging basket idea was so popular that the co-op decided to repeat the idea and give out poinsettias in December. A member of the Board successfully applied for a $200 grant from the municipality that offset the cost of the plants. Further, another grant was secured to purchase a new Christmas Tree and provide each unit with DIY wood slice ornaments, paint, and brushes.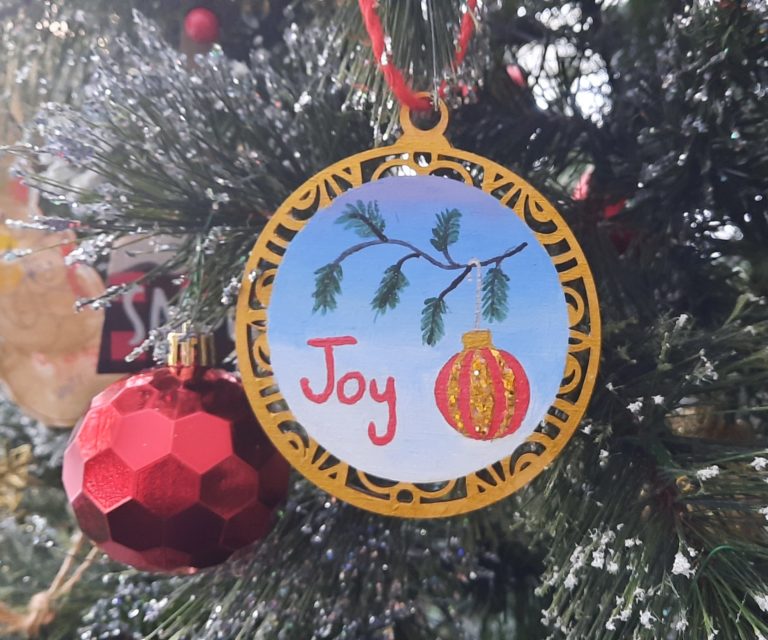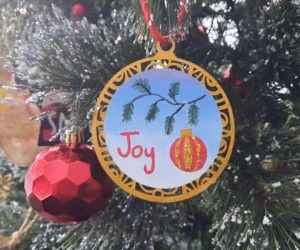 The Community Ornament Celebration invited members to be as creative as possible to create a one-of-a kind family ornament to be hung on the community Christmas Tree.  The tree and an awesome winter village was set up by Member-at-Large, Regional Rep, Roy Franklin, next to a window in the community hall. Members old and young alike stopped by outside in the evenings throughout the month of December to admire and delight in the lights, animated winter display and the sound of the train's horn.
Other ways that the co-op has supported members to stay connected this year included:
sidewalk chalk messages
transforming its free little library into a pantry
physically distanced dance parties
offering an exercise class in the parking lot, led by municipal recreation staff
a pot-banging parade and providing gift cards for graduates in the summer
a pumpkin carving and decorating contest, judged from the sidewalk for safety
Cobbs Bread Donation to members at both co-ops in the County (BLHC & Davidson Creek) due to Food Bank Closure
a virtual coffee chat series where members can suggest topics or guest speakers, or "just hang out with each other"
The co-op also used funds from their Security of Tenure fund to support members who lost their jobs due to the pandemic.
The co-op's arms are wrapped firmly around its membership.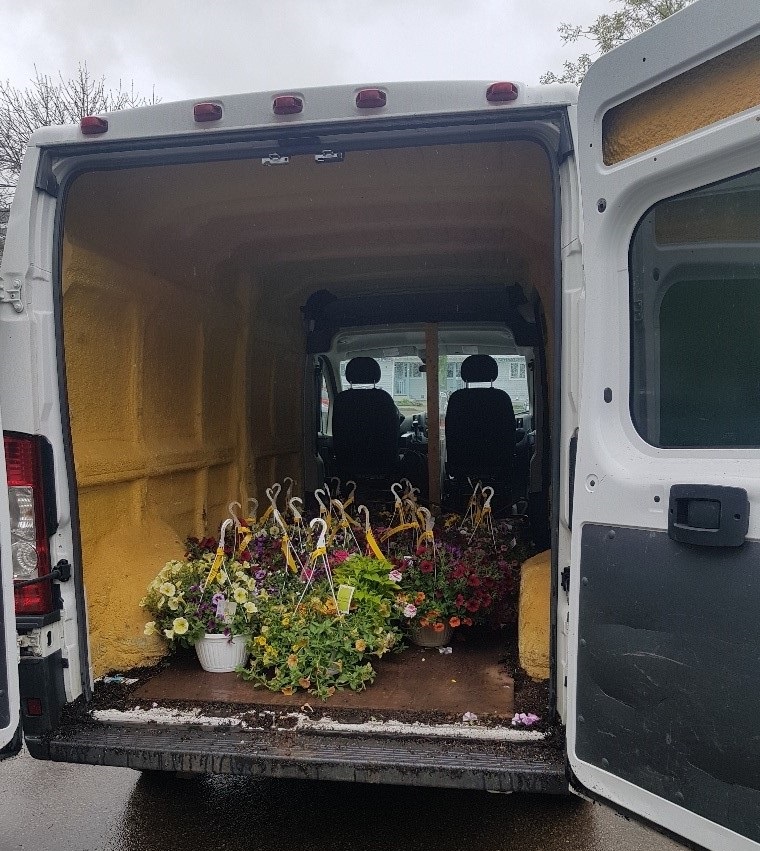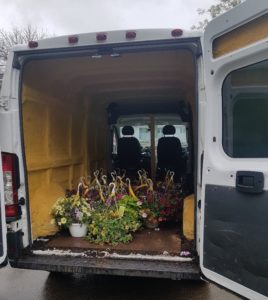 Ayanna Inniss is a member of Brittany Lane Co-op, as well as the Executive Director of the Northern Alberta Co-operative Housing Association. Here's how she describes her co-op:
"The co-op's arms are wrapped firmly around its membership.  Like everyone else, our co-op community has been tried and tested this year, for sure. The challenges, disruption and stress have been 'real'.  However, I can say with great confidence, pride and optimism that we will come through this pandemic stronger than we were before, showcasing the depth of character, resilience, ingenuity and commitment that resides in the hearts and minds of those who have embraced the values and principles of the co-operative movement."
We want to hear about how people are supporting each other in your co-op. Please get in touch at info@chfcanada.coop to share stories about amazing people, projects, and ideas in Canada's housing co-op movement. Read the rest of our Humans of Co-op Housing series.
---
Don't miss out on the latest co-op news, success stories, and helpful resources for your co-op. Sign up here to receive our eNews every two weeks straight to your inbox!