#HumansOfCoopHousing: Sarcee Meadows Women's Circle helps out
Published March 20, 2020
The Women's Circle at Sarcee Meadows Housing Co-op in Calgary, AB, works to build community amongst women of many different cultural backgrounds.
Here's a video about the Women's Circle from when CHF Canada awarded them our 2017 Award for Co-operative Achievement:
More recently, the Women's Circle as well as many other members of the co-op have been working hard to help each other out during the COVID-19 pandemic, including delivering fresh food to seniors in need: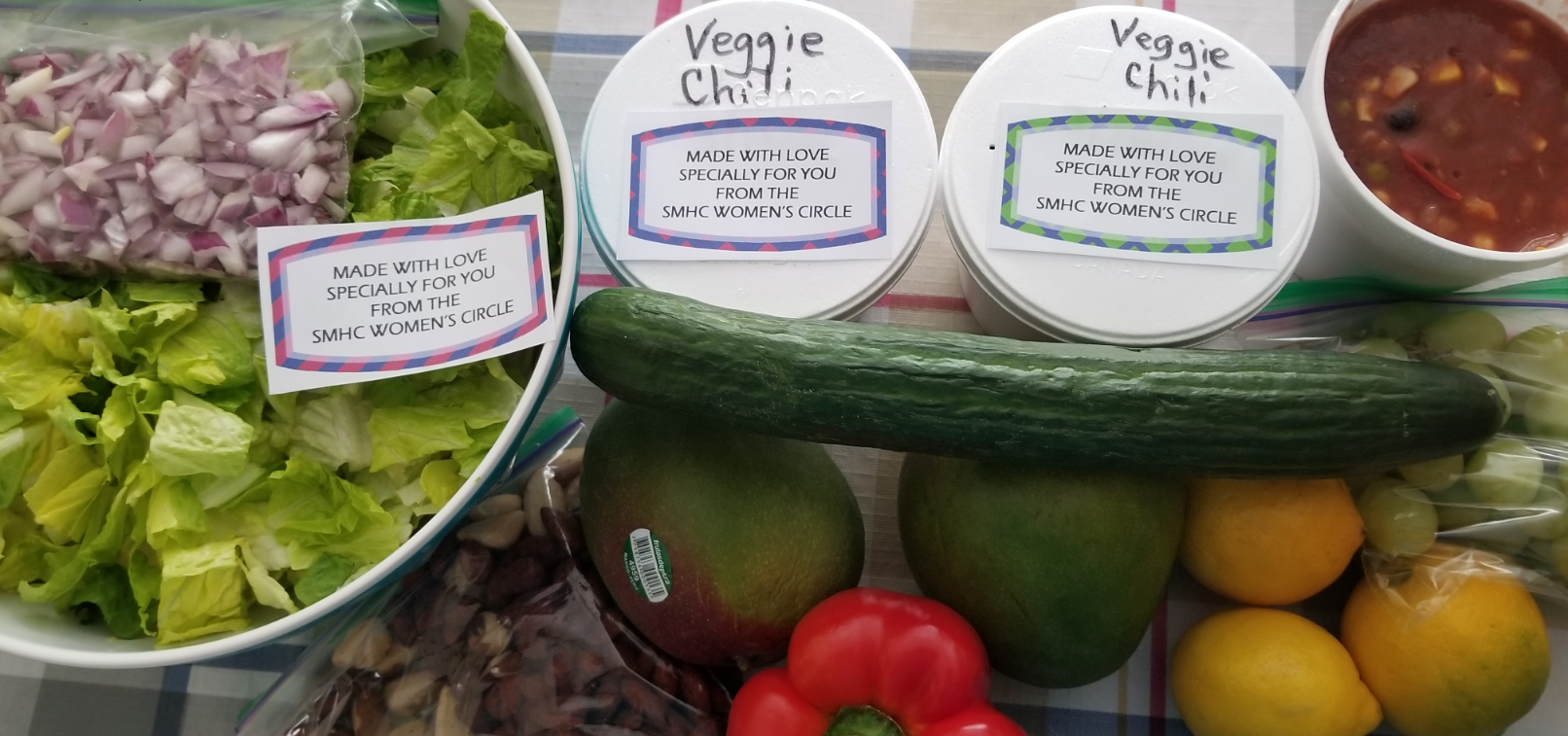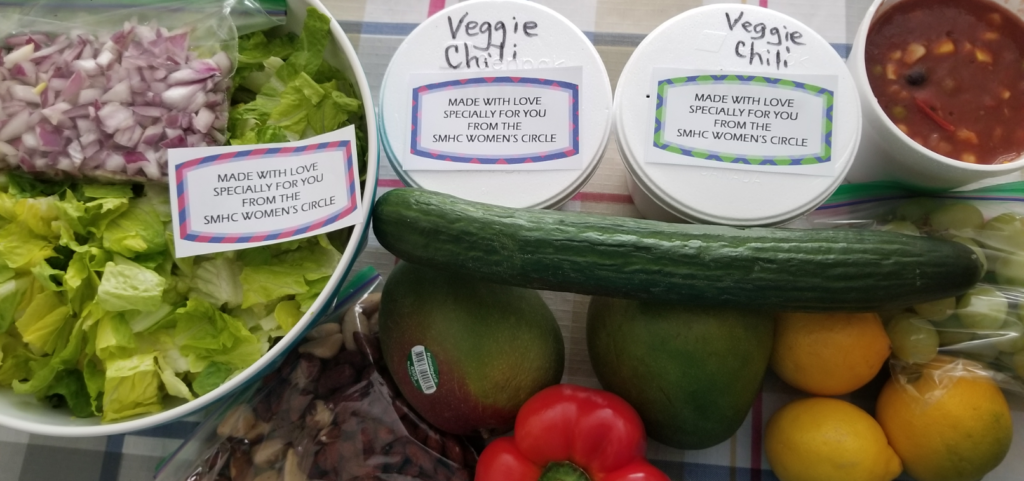 Here are a few other co-operative projects that the Women's Circle has organized:
When life gives you apples, make apple crisp
In January, Calgary Helping Homeless called Women's Circle member Kathy Aubichon to say that they received 150 pounds of apples donated by Costco.  They didn't want them to go to waste and wondered if the Women's Circle could lend a helping hand.  As Kathy put it, "Well, I sent a message to the ladies and next thing you know I had 8 women responding saying that they would be happy to do some baking and make some apple sauce as well."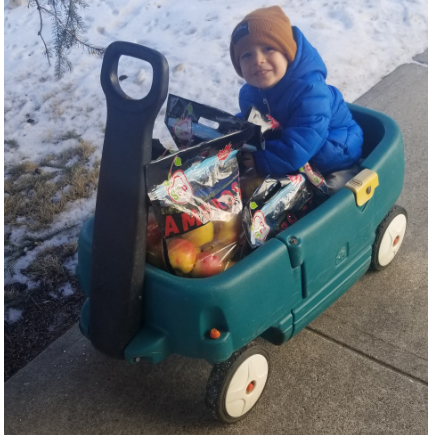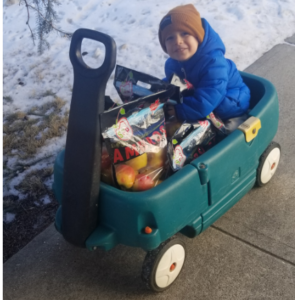 Kathy's grandson helped her deliver bags of apples to Women's Circle members.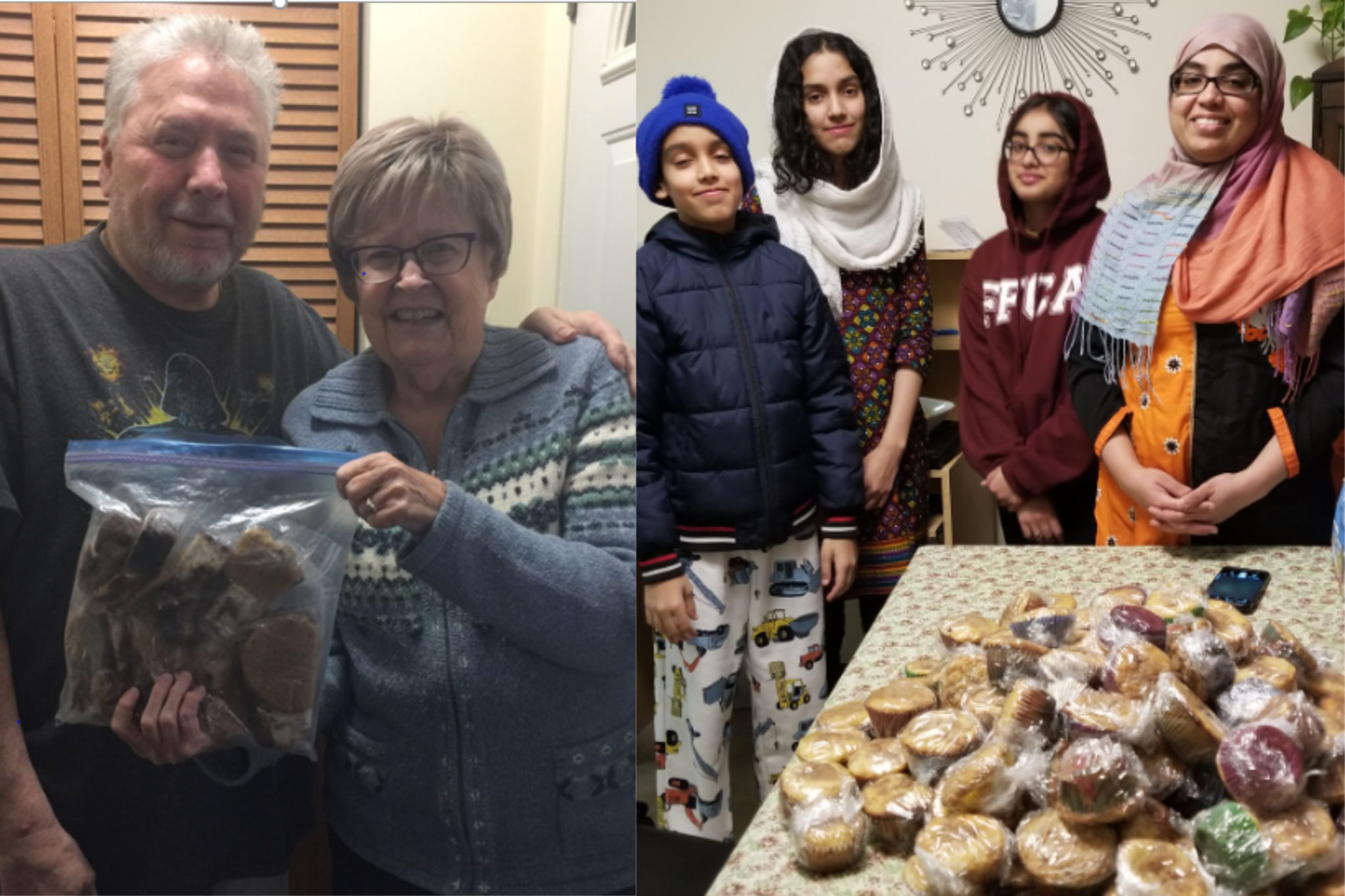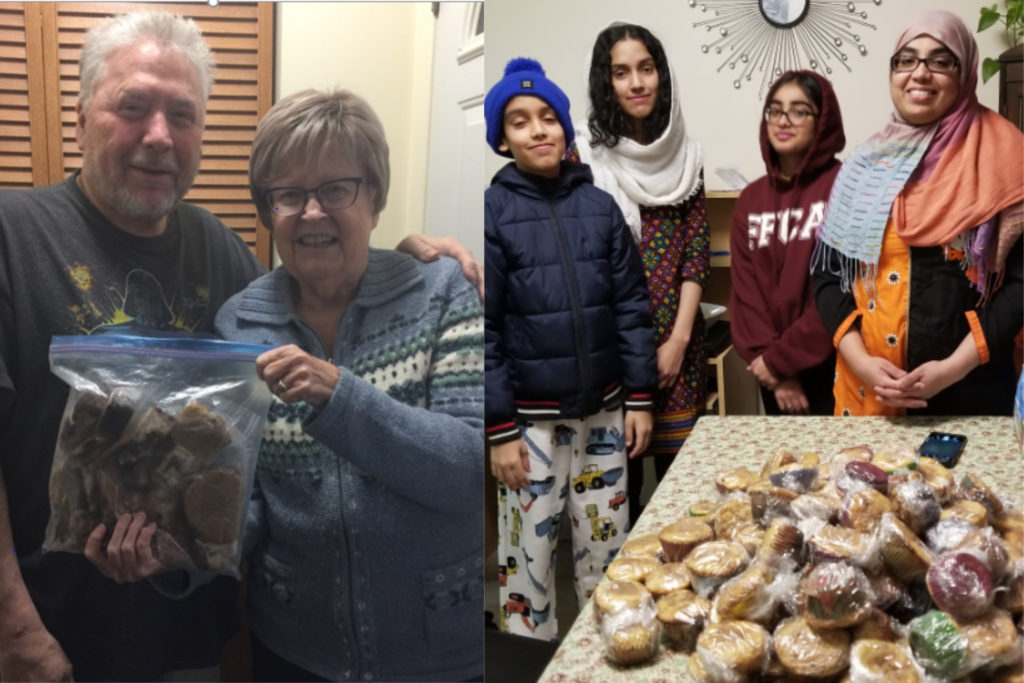 Betty and Bob Jensen (left) have been members of Sarcee Meadows since 1971.  Betty is a member of the Women's Circle.  She and her husband baked a big batch of apple cookies and squares. Shabana Aslam, with her kids and a friend (right) spent the day baking over 150 apple muffins.
Community meals
In June 2019, the Women's Circle started working with Calgary Helping Homeless to serve meals to people in their community who are experiencing homelessness.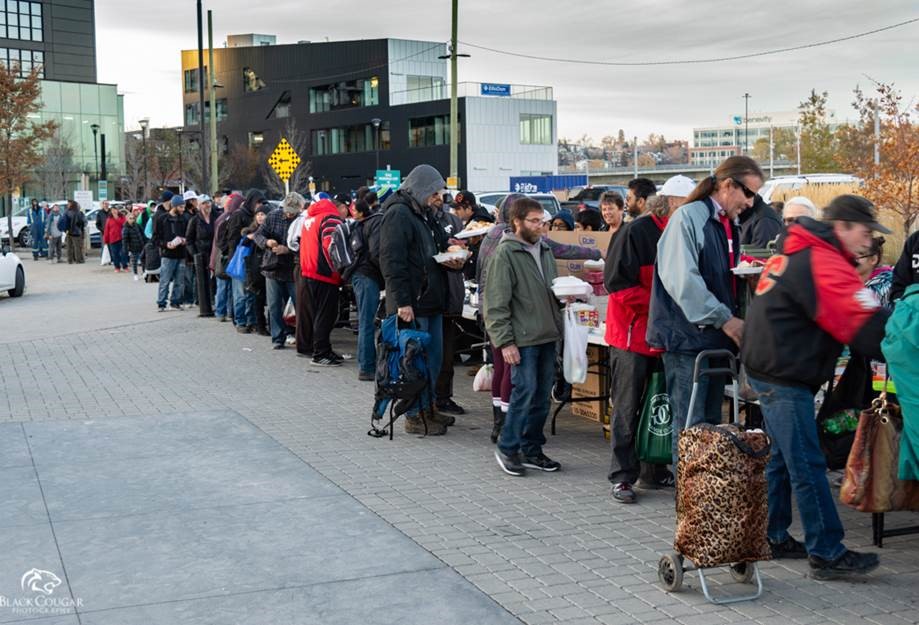 At first, some of the women were shy, but quickly became comfortable and started smiling, cracking jokes, and making conversation with those they were serving.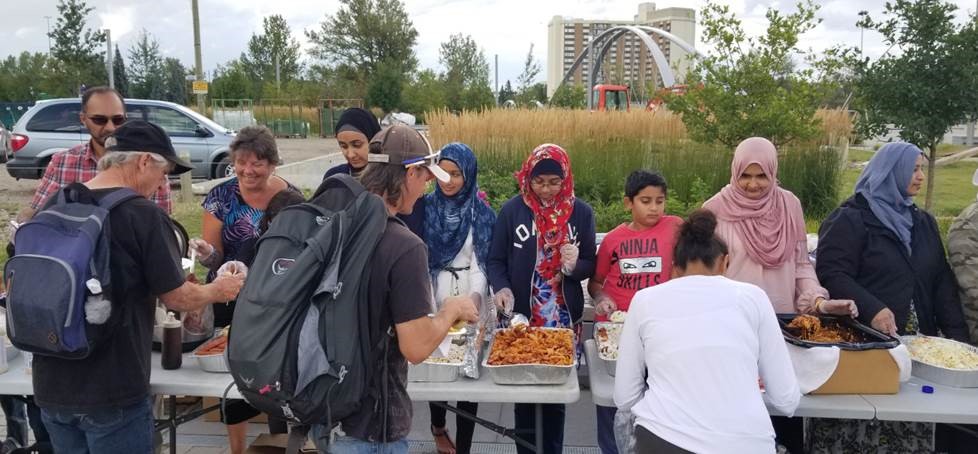 When they served food in -27 degree weather, one man told them "You ladies must be crazy. Don't get me wrong, we love that you are here with hot food, but you must be crazy for coming out in this cold weather."  Kathy told us this had a big impact on Women's Circle members: "You can only imagine how those words filled their hearts."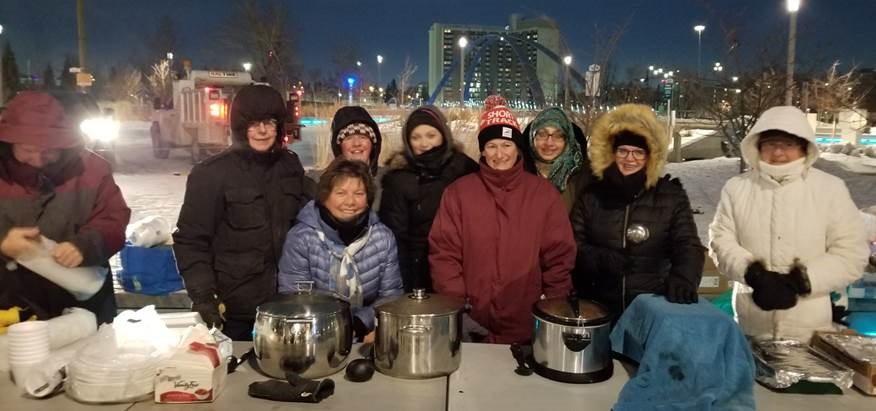 The husbands and kids of Women's Circle members also enjoy coming out and lending a helping hand.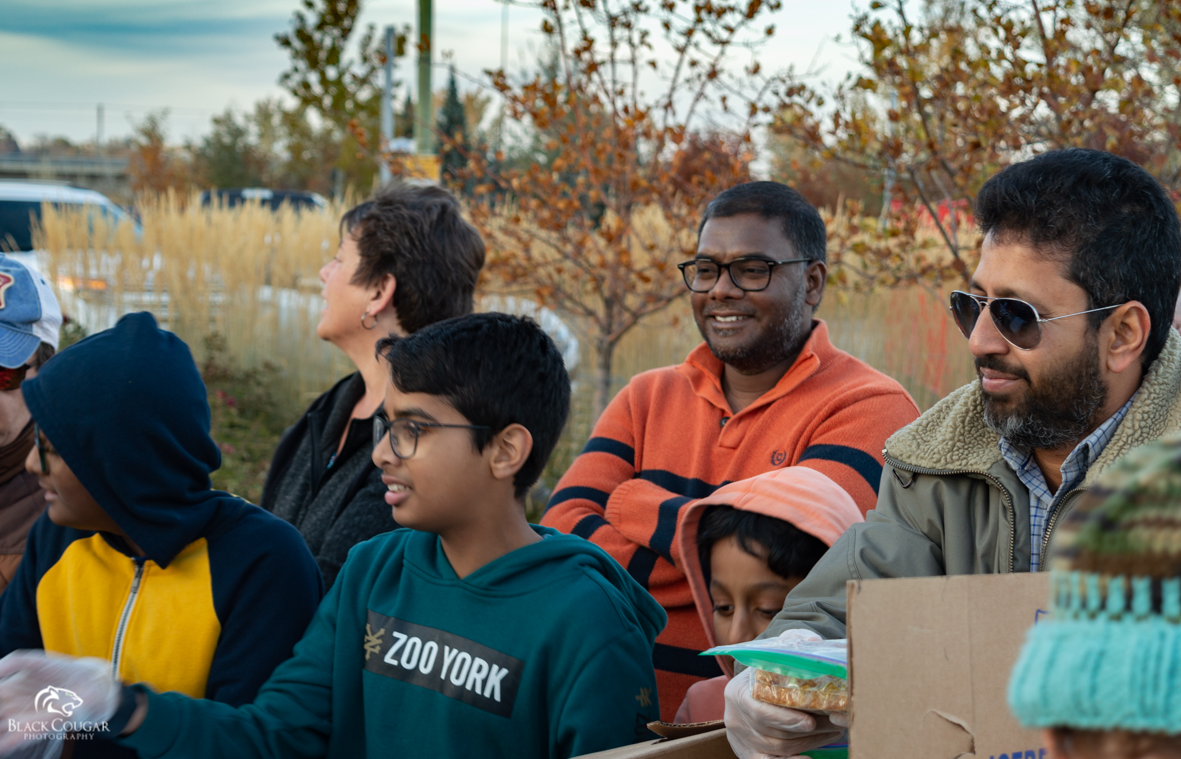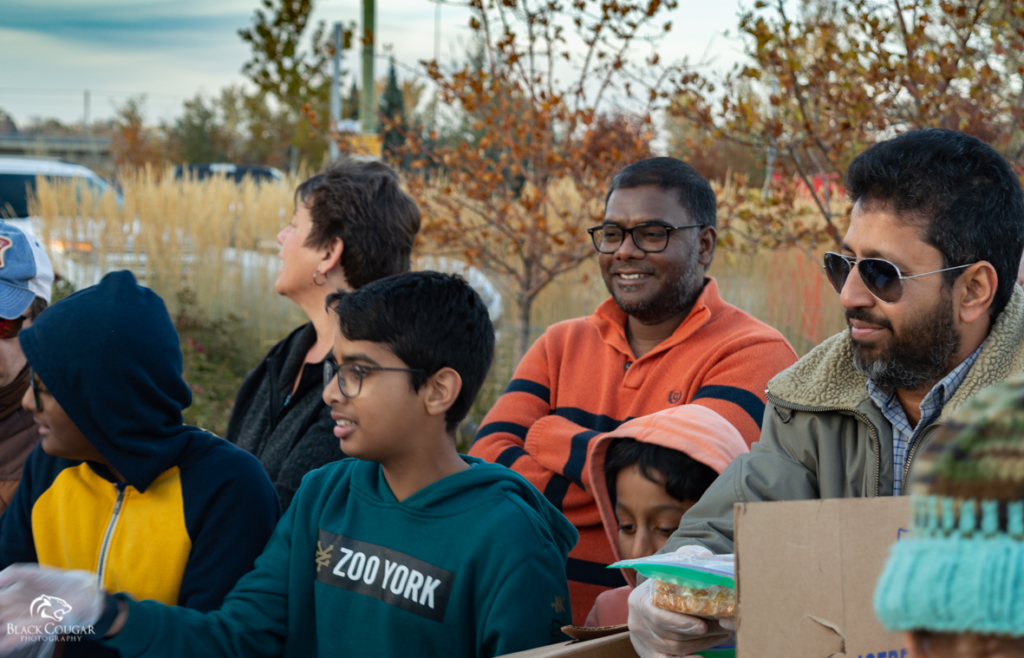 Another way that Sarcee Meadows co-op members have helped people experiencing homelessness in Calgary is by collecting plastic bags for the organization Soap for Hope. This organization crochets sleeping mats for people who are homeless, to give them some protection from the cold ground. Since June 2019, the co-op has collected over 3,000 plastic bags!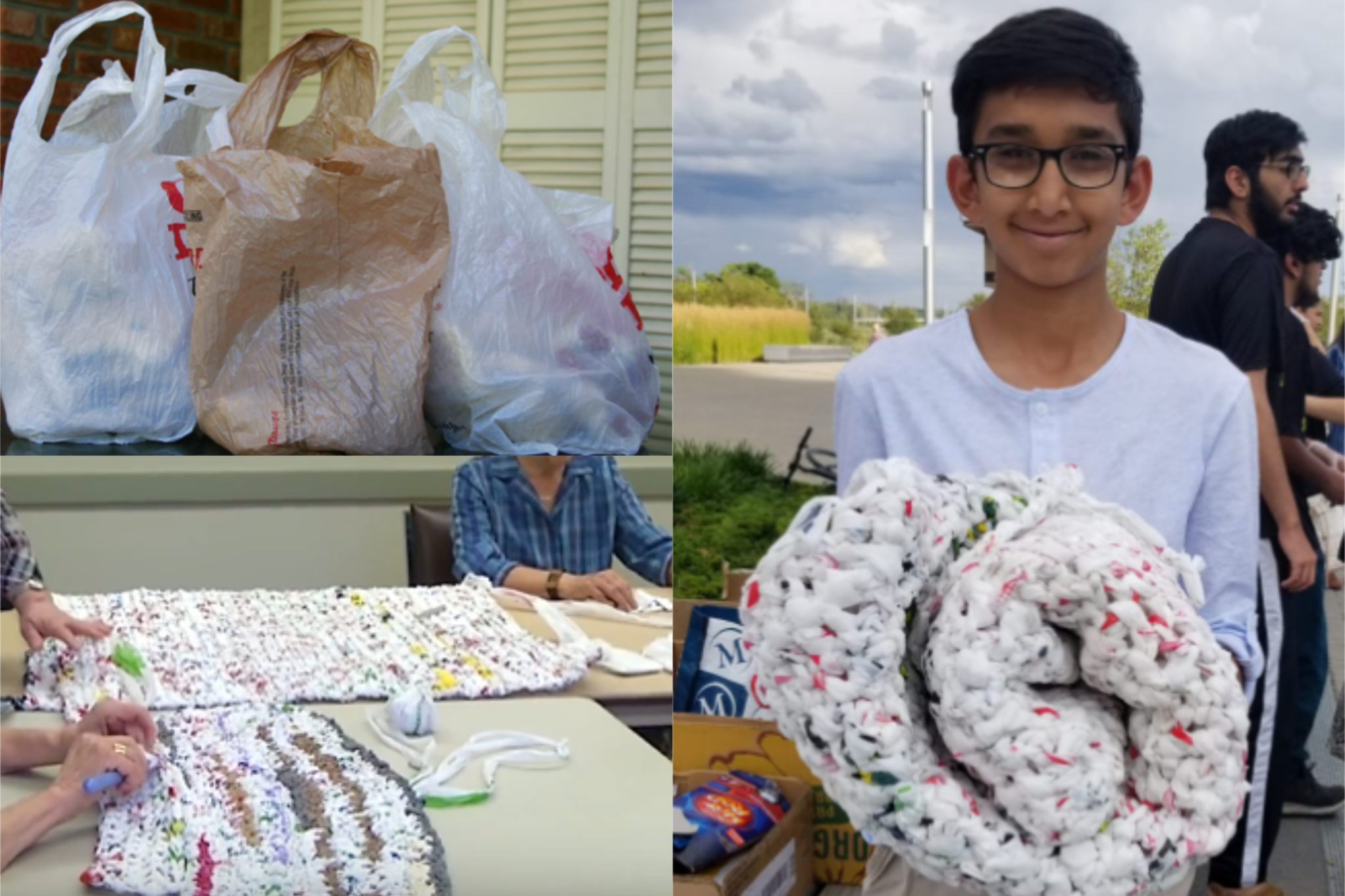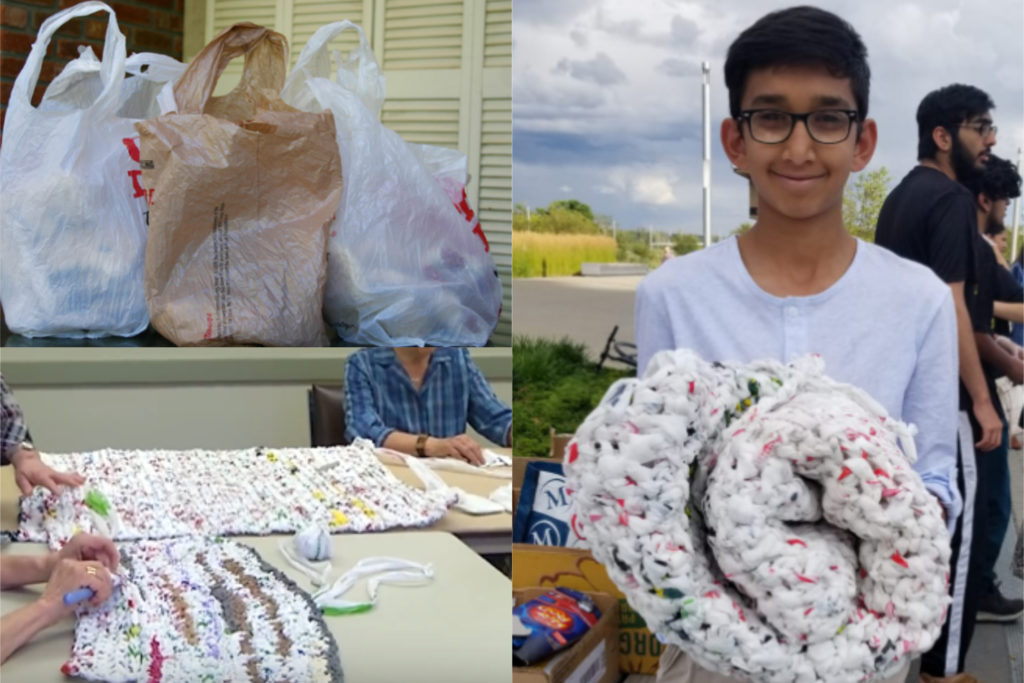 Big thanks to the Sarcee Meadow Women's Circle for all they do to help build community!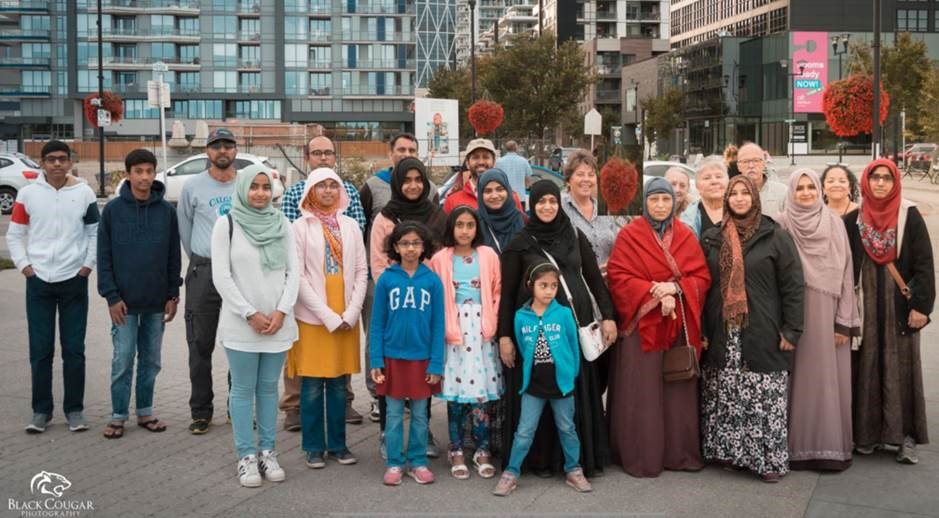 Throughout 2020, our Humans of Co-op Housing series will feature individuals who are making their co-ops a better place or speaking up for the importance of co-op housing. Let us know at info@chfcanada.coop who you'd like to see featured.
Thank you to Kathy Aubichon for sharing these stories, and to Black Cougar Photography for the use of the photos from the community meals.
---
Don't miss out on the latest co-op news, success stories, and helpful resources for your co-op. Sign up here to receive our eNews every two weeks straight to your inbox!