Jane McDermot: Vancouver senior helped start and lead her community
Published June 25, 2019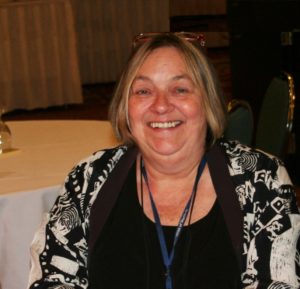 It's been 40 years since Jane McDermot founded and moved into the Vancouver East Housing Co-op, where she raised her son and helped build a thriving community.
"I was one of a group of mostly single parents in pretty desperate need of decent affordable housing," says McDermot. "We heard that housing co-ops could provide long-term stability as well as affordability through an innovative funding model." McDermot worked with others to form a "scattered" co-op made up of single family homes and small apartments.
Now retired, she remains in the co-op and her son lives in a unit upstairs so he can be on hand to help out when needed.
Over the years she has served on the co-op's board of directors and several committees. Here are some of the things of which she's most proud: "We acquired most of our buildings with existing tenants, many of whom chose to stay on as co-op members. And when our operating agreement with CMHC ended and the mortgages were paid, we continued to fund a mixed-income community."
---
Don't miss out on the latest co-op news, success stories, and helpful resources for your co-op. Sign up here to receive our eNews every two weeks straight to your inbox!