New co-op homes in Atlantic Canada! "Affordable, safe and inclusive housing for generations to come"
Published March 10, 2021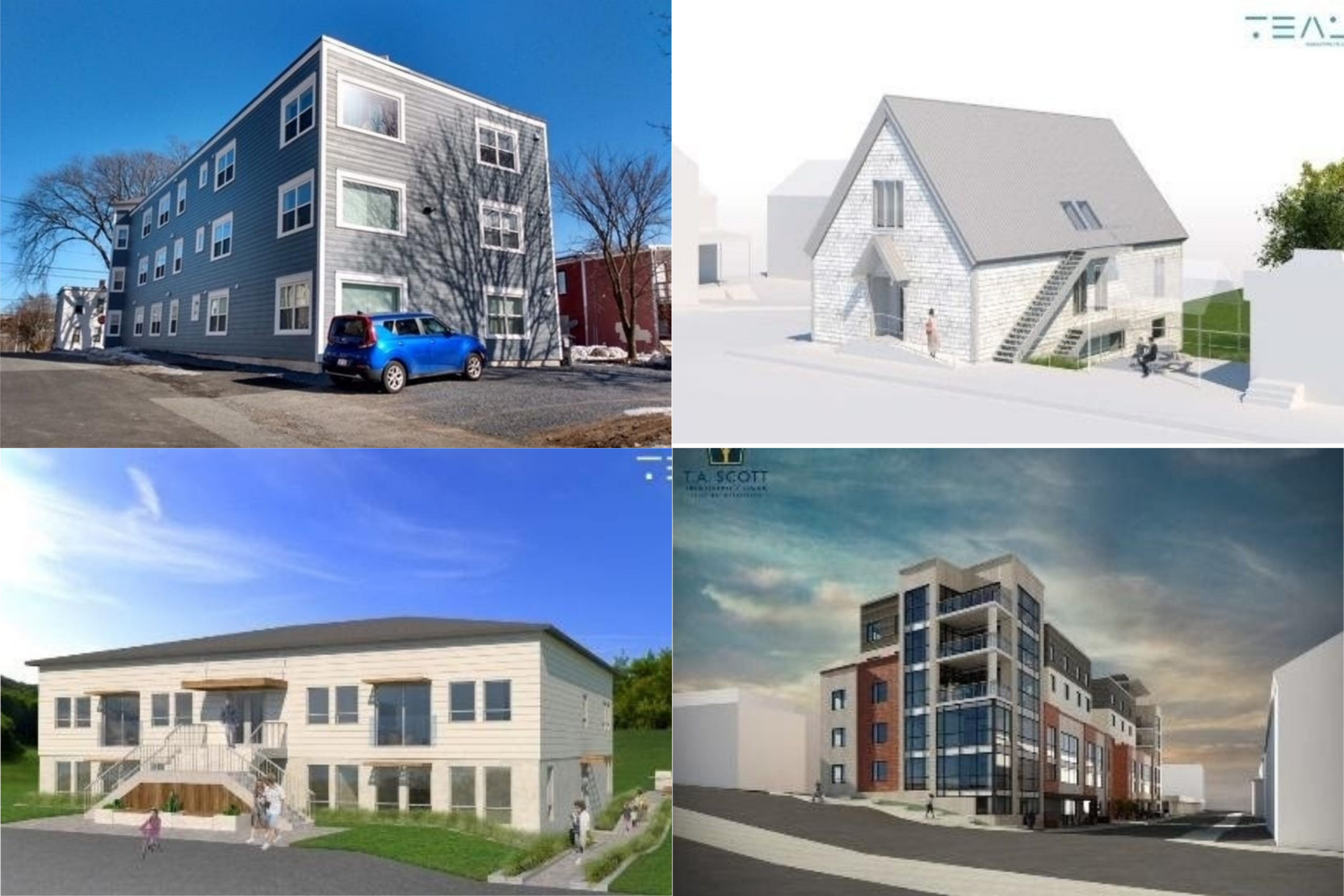 Sector-led co-ops are driving the development of a significant number of new co-op homes in Nova Scotia and New Brunswick. Fourteen homes were recently completed, and more than 70 additional homes are planned.
Nova Scotia
Compass Nova Scotia Co-operative Homes Ltd. (Compass NS) is taking the next steps toward building two new apartment buildings on Maitland Street in Halifax's North End – a total of 57 new co-op homes.
Last week, the Government of Canada announced a $1.5 million contribution to Compass NS from CMHC's Federal Lands Initiative, a National Housing Strategy program designed to make surplus federal land available at a reasonable cost. For its part, the province of Nova Scotia announced in February that it will provide $3 million to the project.
Construction will start in early 2022. Compass NS partnered with CHF Canada, the Community Housing Management Network and New Commons Development to spearhead the project. They arranged bridge financing from the Canadian Co-operative Investment Fund offered by Co-operatives and Mutuals Canada.
"We welcome the partnership and contributions from CMHC and the province, along with support from the City of Halifax, that will enable us to continue with our vision to sustain, grow and build the co-op housing movement in Nova Scotia," said Karen Brodeur, Compass NS President.
Angela Simpson, a Compass NS volunteer board director, explains that the Compass NS co-op was created in 2019.  Under  the leadership of CHF Canada, six smaller co-ops joined to form a single, stronger 76-unit new co-operative. "Our purpose from the very beginning was to use a bigger co-op's organizational strength to push ahead, renovate our existing homes and take advantage of opportunities to build more. We are so pleased to see this new development happening."
Although the Maitland Street homes will be its first new buildings, Compass NS already has another 13 homes in development – renovations of older buildings at Barton School in Digby, and at Heritage Hall in Shelburne. As well, Compass NS has received funding under Nova Scotia's Community Housing Infrastructure and Repair Program (CHIRP) to modernize the building envelopes in 28 of its existing homes.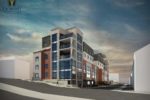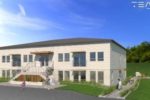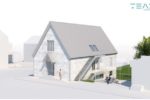 Architectural drawings of Maitland, Barton School and Heritage Hall buildings 
New Brunswick
In New Brunswick, Unified Saint John Housing Co-operative (USJ) has just finished building 14 new homes in a three-story building on Victoria Street, in the northeastern part of the city. USJ is a 252-unit co-op created when nine Saint John housing co-ops merged to consolidate their assets and work together as a single co-op corporation. Their goal was to obtain new capital funding and develop new homes; this marks the co-op's first expansion.
Housing Alternatives successfully arranged a total of nearly $2 million from the province's Affordable Rental Housing Program and CMHC's Co-Investment Fund to finance the co-op's expansion.
"The efficiencies of scale in the co-op sector can't be underestimated," says Allison Ferris, Housing Alternative's Client Services Coordinator. "Merging the nine co-ops put USJ in a strong position to develop new affordable units, and that's exactly what the co-op has now done."
The first member to move into the new Victoria Street property in January is a senior who grew up in Saint John's north end. "Coming from a much older rental building, I can't tell you how happy I am to be in a well-heated modern apartment", she says. "Buildings like this one are helping to bring 'community' back to the neighbourhood."
CHF Canada's Executive Director Tim Ross points to these Atlantic developments as evidence that new federal and provincial programs can yield great results. "It's clear that when strong sector-led co-ops get together and lead the way, we can grow Canada's co-op housing movement. These new homes will provide affordable, safe and inclusive housing for generations to come."
---
Don't miss out on the latest co-op news, success stories, and helpful resources for your co-op. Sign up here to receive our eNews every two weeks straight to your inbox!