Community Housing Transformation Centre launched – will distribute millions in grants to housing providers (including co-ops!)
Published January 08, 2020


December 13 marked the launch of a new federal initiative for housing co-ops and other affordable housing groups.
Two years in the making, the Community Housing Transformation Centre (the Centre) is now open for business.  Governed by eight community housing associations including CHF Canada, the Centre is funded by the federal government through the National Housing Strategy.
It will distribute a total of $50 million in grants to community housing providers (including co-ops) and service organizations to support innovation, sustainability, inclusion and growth.
"The Centre is one of the rare resources designed for co-ops as well as other types of community housing," says Stéphan Corriveau, the Centre's Executive Director. "It should be seen and used throughout Canada as an accelerator towards the next generation of community housing."
Sector Transformation Fund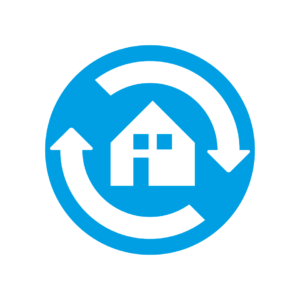 A $40 million Sector Transformation Fund is aimed at strengthening capacity and sustainability.
These grants will support projects that promote things like:
consolidation
better governance
sound environmental practices
new or expanded services
better housing management
new ways to develop or redevelop housing co-ops
more services for co-ops or for underserved groups like Indigenous people
Both local and sector-wide initiatives are eligible to receive grants. Big or small, the Centre's funds will support projects that drive changes that will make co-op and community housing better.
Community-Based Tenant Initiative Fund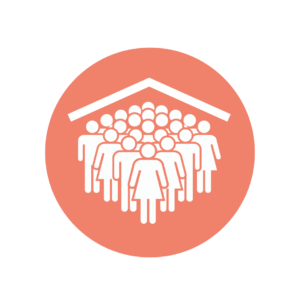 A second grant program, the $10 million Community-Based Tenant Initiative Fund, can be used by co-ops  for projects such as:
promoting an understanding of member rights and responsibilities
increasing members' financial literacy
building member capacity in co-op governance
The overall goal is stronger, more inclusive and more resilient co-op communities. For the Centre, "tenant" also means "co-op member", and the Centre's expert staff understands this important difference.
Neither of these funds can be used to pay for construction and renovation, or to assist individuals looking for affordable housing—other parts of the National Housing Strategy are available for that.
What does this mean for co-ops?
"These are exciting times for co-ops," says CHF Canada Executive Director Tim Ross. "We are generating ideas within CHF Canada about how to use the Centre's funds to help member co-ops be as successful as they can in supporting sustainability and growth."
CHF Canada is calling on member co-ops and federations to take advantage of these new grant programs. "The Centre is looking for proposals from co-ops and federations that advance good governance, good management and inclusivity, especially ideas that harness the benefits of co-ops working together," says Tim.
The Centre was created by community housing organizations, who joined together to push for innovation funding to be included in the National Housing Strategy. Convened by CHF Canada, the groups include the Canadian Housing and Renewal Association, the Co-operative Housing Federation of British Columbia, the Confédération quebécoise des coopératives d'habitation, the Ontario Non-Profit Housing Association, the BC Non-Profit Housing Association, Housing Services Corporation (Ontario) and the Agency for Co-operative Housing.
To find out more about what the Centre has to offer, or to contact the Centre, visit their website.
---
Don't miss out on the latest co-op news, success stories, and helpful resources for your co-op. Sign up here to receive our eNews every two weeks straight to your inbox!