Tenants rally in Hamilton to convert rental building to a co-op
Published July 20, 2023
The tenants of the 272 Caroline Street South in Hamilton are uniting to maintain the affordability of the 21-unit building by converting it into co-op housing.
On Wednesday, July 12, residents and supporters – including CHF Canada, the Golden Horseshoe Co-operative Housing Federation and the Hamilton and District Labour Council – gathered to rally in support of the tenants' effort to purchase the property. The plan has support from the City of Hamilton, Canada Mortgage and Housing Corporation (CMHC), and Community Housing Transformation Centre. The movement is being spearheaded by Emily Power, a tenant at 272 Caroline Street, student, and non-profit worker.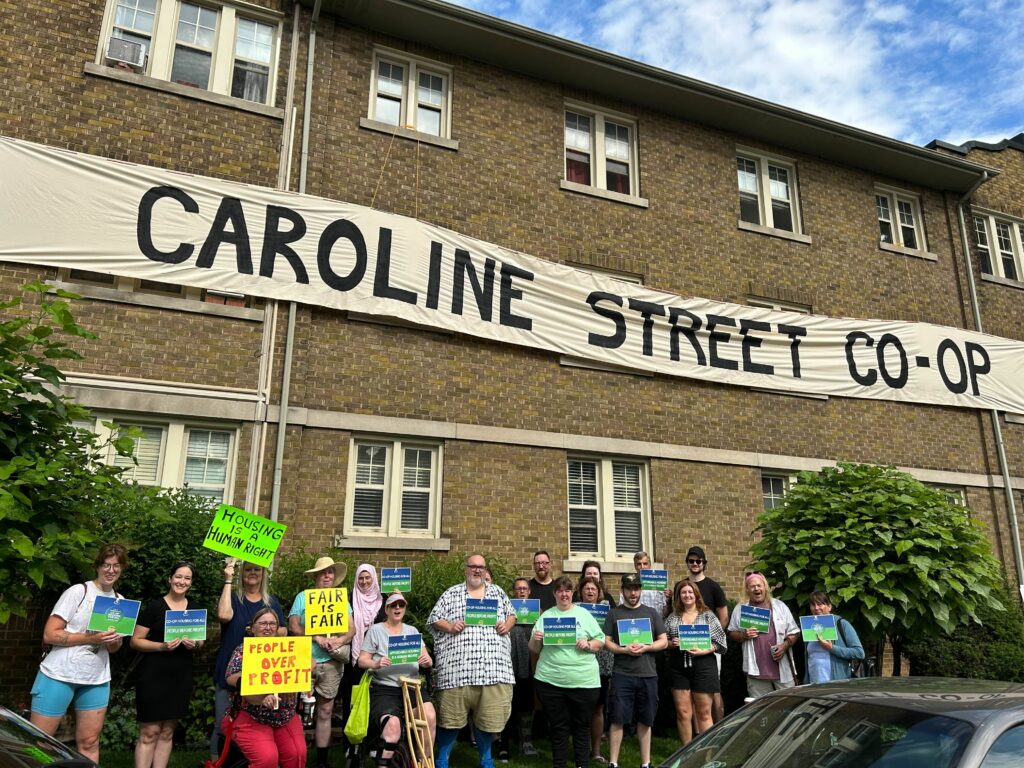 Despite the widespread support, outstanding necessary repairs are threatening the sale agreement between the landlord and the tenants.
Amina Dibe, Senior Manager of Government Relations, represented CHF Canada at the rally. "We all know that the cost of living, and the cost of housing in particular, is at a crisis point both here in Hamilton and across the country," said Dibe during her remarks.
Protecting existing affordable housing stock and constructing new co-op housing is an important component to solving the housing supply and affordability crisis. Research commissioned by CHF Canada last year showed that over the past decade in several cities across Canada, co-op housing affordability was significantly better than the rental market, and the affordability has increased dramatically over time.
CHF Canada has been advocating for acquisition funding for co-op and non-profit housing providers. At the rally, Dibe said, "We are looking for opportunities – like this project in Hamilton – to work together and expand for the benefit of those in need of a good, secure, affordable home."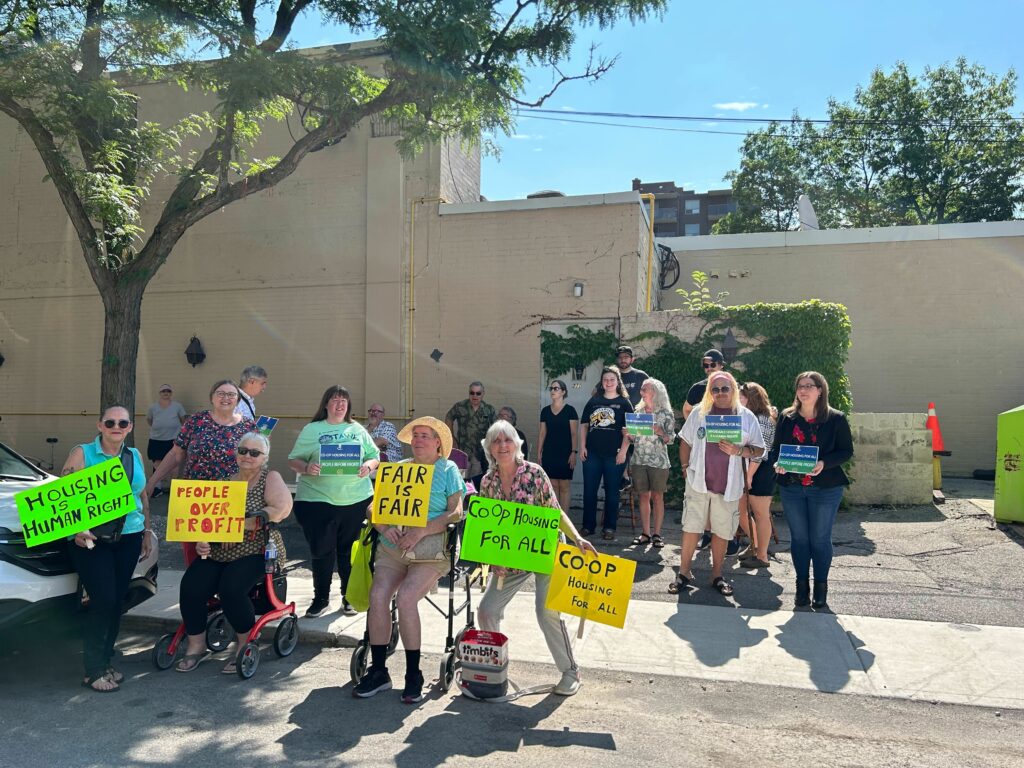 CHF Canada will continue to support the tenants of 272 Caroline in their efforts to ensure the building is kept affordable and not sold to for-profit interests.
Several local media outlets covered the rally, including CHCH TV and the Hamilton Spectator.
---
Don't miss out on the latest co-op news, success stories, and helpful resources for your co-op. Sign up here to receive our eNews every two weeks straight to your inbox!