Be part of the movement, meet members and have a say at the 2020 Annual Meeting
Published September 25, 2019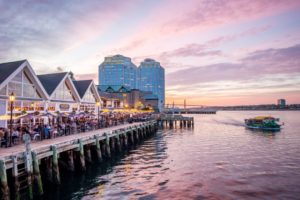 CHF Canada staff and volunteers are already hard at work planning to make your 2020 Annual Meeting, June 11-13 in Halifax, NS the best one yet. Come join us!
Here are some suggestions for putting together a proposal showing all of the ways that your co-op can benefit from sending members and staff to the Annual Meeting.
Here are a few things you might want to mention:
Discounts: We'll be offering discounts and bursaries for attendees 35 and under, travel rebates, a childcare allowance, and a special bursary for members in Nova Scotia.
Convenient for co-op managers: With this year's Annual Meeting taking place in the middle of the month, it won't interfere with collecting housing charges.
Share what you've learned: We encourage attendees to report back to their co-ops on what they learned from our program of over 50 workshops. Annual Meeting attendees will have access to all the workshop handouts and slides from the event.
Make your voice heard: Make sure your co-op exercises its democratic rights as a CHF Canada member by voting on resolutions at our National Business Meeting and helping elect new members to the Board of Directors and Ontario Council.
Networking: Benefit from the rich history and diverse, friendly culture of Halifax as you network with co-op members and staff from across the country.
If you have any questions about the Annual Meeting, please get in touch at info@chfcanada.coop. We look forward to seeing you there!
---
Don't miss out on the latest co-op news, success stories, and helpful resources for your co-op. Sign up here to receive our eNews every two weeks straight to your inbox!