Five reasons to register now for our #CoopFutures Annual Meeting
Published May 22, 2021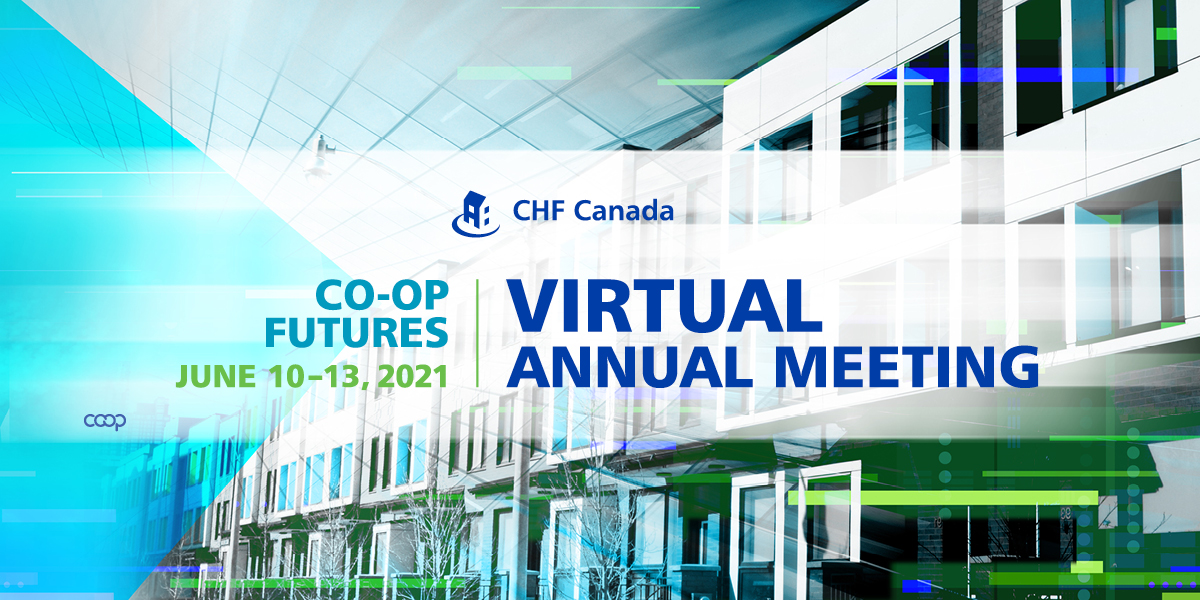 CHF Canada's Virtual Annual Meeting is coming up June 10-13, and it's sure to be a great event.
If you're still trying to decide on whether to register, here are five reasons you won't want to miss it:
Make your co-op's voice heard: With some important resolutions being considered, and seven board and committee seats up for election, it's vital that your co-op register a voting delegate so you can have your say.
It's affordable: We're all looking forward to when we can be together in person again. But in the meantime, we're excited to offer a virtual online event that's more accessible and affordable wherever you live. Our early bird registration rate is just $200 for members, with discounts and bursaries available. Plus, holding the event online also means that…
You can attend in your pajamas, from the comfort of your own home!
Great workshops: Learn from insightful, practical workshops for both co-op members and co-op managers and staff, on topics from "Chairing a virtual co-op meeting" to "Hidden in plain sight: exploring how racism actually works" to "Rebuilding community post-pandemic".
Fun social events: Movie night! Networking breaks! A talent show! Prizes! Learn about all the ways you can have fun and connect with other co-operators during the annual meeting.
Interested? Got questions? To learn more:
---
Don't miss out on the latest co-op news, success stories, and helpful resources for your co-op. Sign up here to receive our eNews every two weeks straight to your inbox!