Calling for photos and artifacts for AGM Pop-up Museum
Published April 03, 2018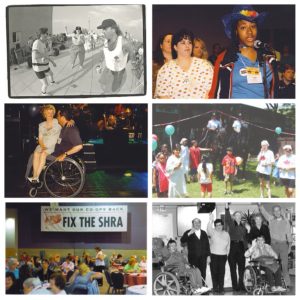 This year's Annual General Meeting will be one to remember, especially since this is CHF Canada's 50th Anniversary! To celebrate our shared history we are asking co-ops to submit images or objects to be included in a special Pop-Up Museum at the AGM called What's Your Story, CHF Canada?
Images and artifacts will be on display at the Welcome Reception on Wednesday June 6th.
Does your co-op have a photo or item that represents significant achievements in the history of your co-op or co-op housing movement? Please contact Diana Devlin at ddevlin@chfcanada.coop for more information on how to contribute. All items will be returned to you at the end of the annual meeting.  Items, images and their captions should arrive at the CHF Canada office no later than May 1. Alternately images can be scanned and emailed to ddevlin@chfcanada.coop.
Also, check out the hashtag #coopmemories on Facebook, Twitter, and Instagram to see our weekly posts with vintage photos and memories from the co-op housing movement!
---
Don't miss out on the latest co-op news, success stories, and helpful resources for your co-op. Sign up here to receive our eNews every two weeks straight to your inbox!