Digital Display Table: CHF Canada program info
Published June 16, 2023
At our annual meeting, we prom0ted several programs we want our members to take advantage of. Such as:
Management scholarship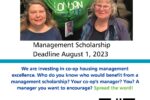 Elearning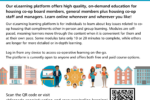 Sharing circles and Oasis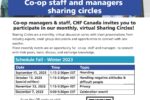 Save the dates: Fall education events
---
---
Don't miss out on the latest co-op news, success stories, and helpful resources for your co-op. Sign up here to receive our eNews every two weeks straight to your inbox!