CHF Canada supports the Canadian Women's Foundation with a livestreamed Joel Plaskett concert
Published May 21, 2020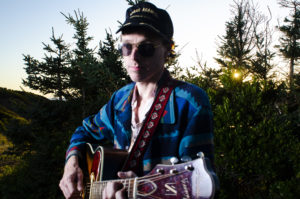 On June 13th, CHF Canada will be hosting a free livestreamed solo concert by Halifax musician Joel Plaskett as a fundraiser for the Canadian Women's Foundation.
The concert will take place at 3:30pm ET / 4:30pm AT, Saturday, June 13th, closing out CHF Canada's Virtual AGM.
Our in-person 2020 AGM, planned for Halifax, was cancelled due to COVID-19. This performance will bring some East Coast spirit to our virtual event.
The recent shootings in Nova Scotia are a tragic reminder of the prevalence of gender-based violence, and how the pandemic has put many already-vulnerable people in an even more dangerous situation.
This concert will be a fundraiser for the Canadian Women's Foundation's Tireless Together Fund, a national emergency fund to provide critical support to women and girls through the COVID-19 crisis. It will help vital services to reach women and girls now and continue to support them in the coming months.
Please join us as we come together to promote co-operation and togetherness during this difficult time.
About the Canadian Women's Foundation: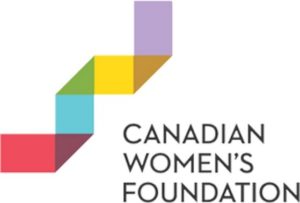 The Canadian Women's Foundation is Canada's public foundation for diverse women and girls. They fund programs across Canada, prioritizing communities where the need is greatest. These programs address four urgent issues: gender-based violence, economic security, girls' empowerment, and inclusive leadership.
They also work to improve systems, policies, and practices to build equity. They bring together community organizations across Canada to share knowledge and solutions, acting as a hub for grassroots leaders, issue experts, advocates, and donors working hard to keep the momentum for change.
About Joel Plaskett:
From rocking Halifax's Marquee Club to performing for the masses at Massey Hall or touring the country with his father, Joel Plaskett has forged a reputation as one of Canada's most engaging performers and respected singer-songwriters.
Plaskett's songs are a perennial part of the national playlist, a fixture on "best of" lists, and the soundtrack to the lives of faithful fans across the country and around the world. His accolades over a quarter century include a Juno, numerous East Coast Music, Canadian Folk and Music Nova Scotia awards, and two Polaris short list nominations.
For questions about this event, please contact info@chfcanada.coop.
---
Don't miss out on the latest co-op news, success stories, and helpful resources for your co-op. Sign up here to receive our eNews every two weeks straight to your inbox!