Co-op Housing Day at Queen's Park 2023
Published November 09, 2023
November 1 was Co-op Housing Day at Ontario's Queen's Park. A delegation of 22 people spent the day meeting with Ministers and Members of Provincial Parliament (MPPs) from all provincial parties to discuss co-op housing.
Our delegation included CHF Canada staff and co-op members including Board Directors of the national and regional federations. MPPs on both sides of the aisle welcomed us as guests during Question Period.
We spoke with MPPs about the needs of Ontario housing co-operatives, and how to support HSA co-ops as they negotiate new agreements with municipalities. We discussed how a new Co-operative Rental Acquisition Fund could help protect affordability by converting buildings into co-ops when they are put on the market. We also discussed the need for Ontario to create 250,000 new co-op and non-profit homes over the next 10 years so that more people can be afforded the benefits of co-operative living, and spoke to the critical importance of supporting for-Indigenous, by-Indigenous housing strategies.
"Our annual advocacy day provides CHF Canada, members and regional federations the opportunity to show MPPs the value of co-operative housing to communities and to update MPPs from all parties on our key priorities for sustaining and building new co-op housing," said Amina Dibe, CHF Canada's Senior Manager, Government Relations. "We had more requests for meetings than we could accommodate in one day! Our presence at Queen's Park prompted more MPPs meetings, as well as a future housing co-op tour."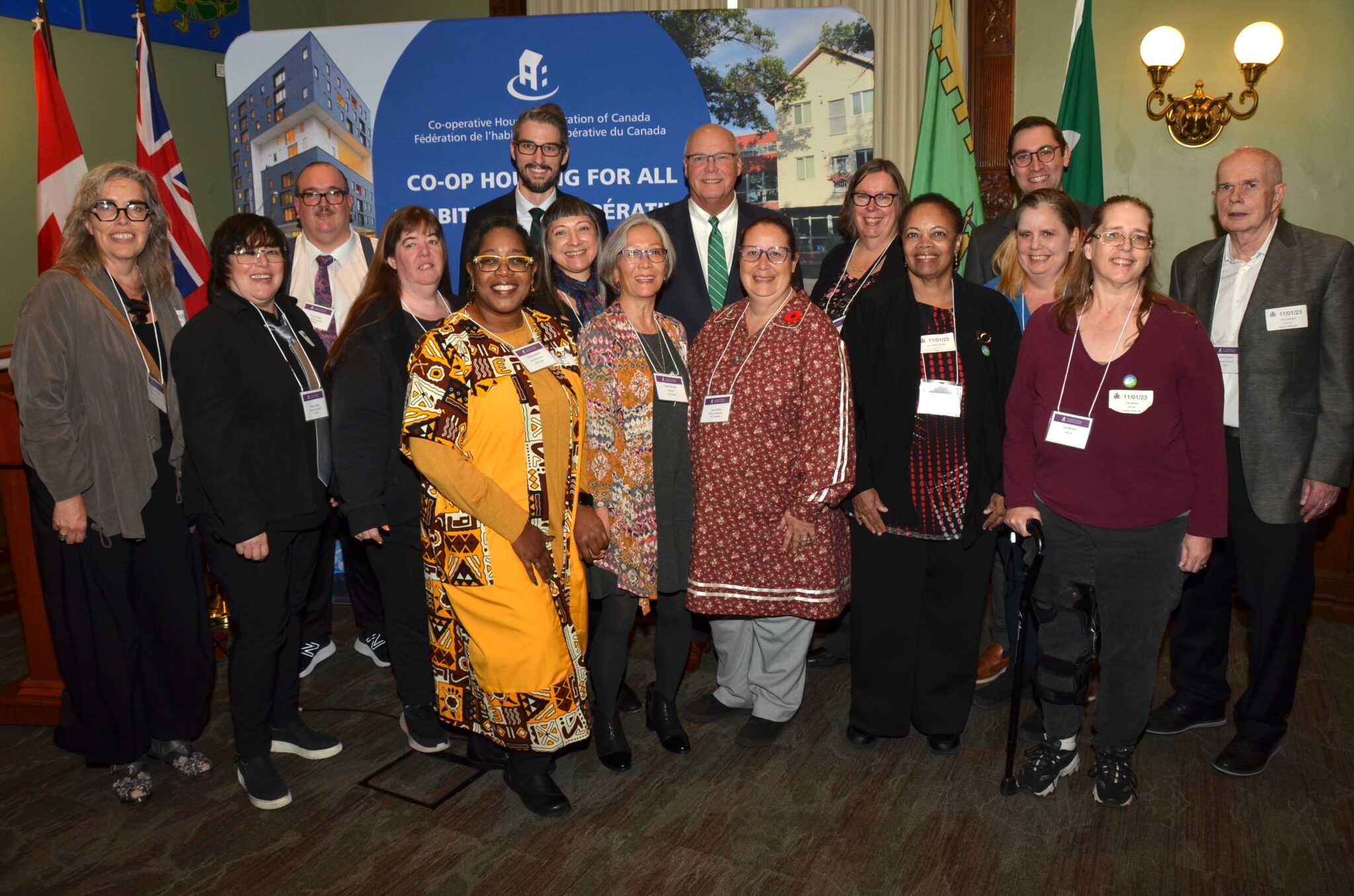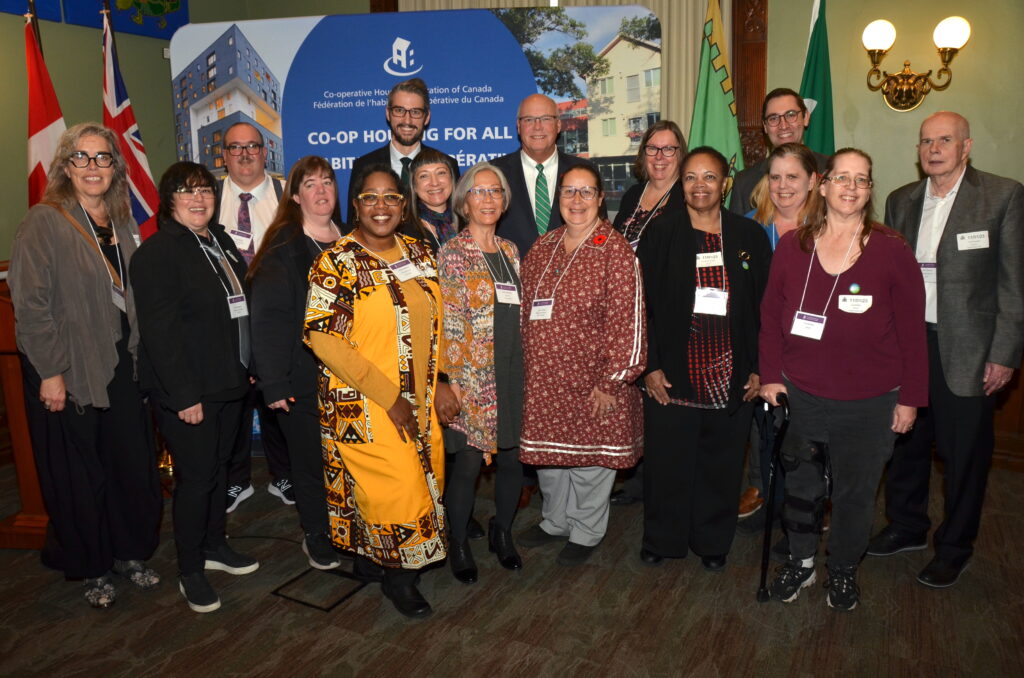 At the end of the day, representatives from all parties noted that building more co-op homes is key to responding to Ontario's housing crisis, and an important component in achieving the goal of building 1.5 million new homes within the next decade.
We couldn't agree more. CHF Canada and  members will continue to advocate for Co-op Housing For All, to secure the future of housing co-ops and build the next generation of co-op homes.
---
Don't miss out on the latest co-op news, success stories, and helpful resources for your co-op. Sign up here to receive our eNews every two weeks straight to your inbox!