CHF Canada and ONPHA release An Affordable Housing Plan for Ontario
Published May 17, 2018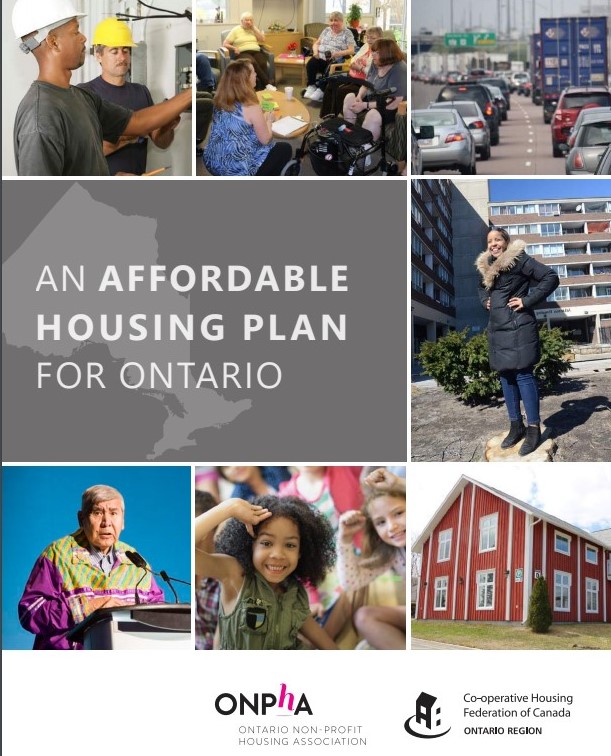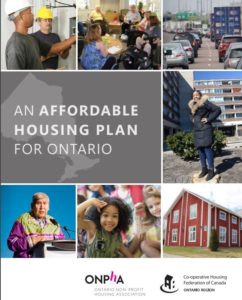 This morning, CHF Canada and Ontario Non-Profit Housing Association (ONPHA) released a strategy to tackle Ontario's serious affordable housing challenges: An Affordable Housing Plan for Ontario.
The data shows that Ontario is experiencing the lowest vacancy rate in almost 20 years, and the highest percentage of households in core housing need. The trends that were previously seen as a 'big city problem' are now taking hold in smaller communities across Ontario.
"Now is the time to seize the opportunity to set measureable targets and implement a bold plan to ensure that quality, affordable housing is there for families and those who need it across the province," said Marlene Coffey, E.D. of ONPHA.
The plan makes 4 key recommendations to implement over the next 10 years:
Build 69,000 new rental homes.
Deliver strategic income supports for 311,000 Ontario households.
Extend the life of 260,000 existing community housing units.
Create 30,000 new supportive housing units for those battling mental health challenges and addictions.
"Ontario has a once-in-a-lifetime opportunity. It's up to us to make sure we make the most of it," said Simone Swail, CHF Canada's Government Relations Manager. "Ontario's co-op and non-profit housing sectors are ready to play our part and invest in a legacy that will make us proud for generations to come."
Read the Toronto Star analysis of the report.
Learn more about CHF Canada's campaign to Open the Door to Co-op Housing.
---
Don't miss out on the latest co-op news, success stories, and helpful resources for your co-op. Sign up here to receive our eNews every two weeks straight to your inbox!