Guide for Ontario co-ops to participate in consultation on electronic meeting rules
Published January 22, 2021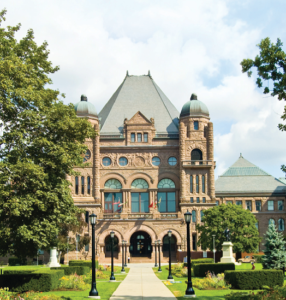 It's time to make our co-op voices heard!
The Government of Ontario wants feedback on whether to make permanent some of the temporary changes made during the pandemic. The changes to the Co-operative Corporations Act relate to holding electronic meetings.
CHF Canada recommends that Ontario housing co-op boards review our guide, decide how to answer and submit your response to the Province by February 8, 2021.
While the consultation is for the entire co-op sector, some of the feedback they want is specifically from housing co-ops. We've created this consultation guide to give background on the issues, and CHF Canada's position on each question.
In general, we support making these changes permanent. These changes would add options for our members. Our position protects the fundamental right of housing co-ops to make decisions that best suit their individual communities.
The consultation form has four sections with boxes for inserting your comments. Download the form, then send the completed form by email to BusinessLawPolicy@ontario.ca.
Deadline February 8, 2021
---
Don't miss out on the latest co-op news, success stories, and helpful resources for your co-op. Sign up here to receive our eNews every two weeks straight to your inbox!