Co-op Housing Day at Queen's Park  — More than 100 co-ops pass the Fix the Formula resolution 
Published October 27, 2021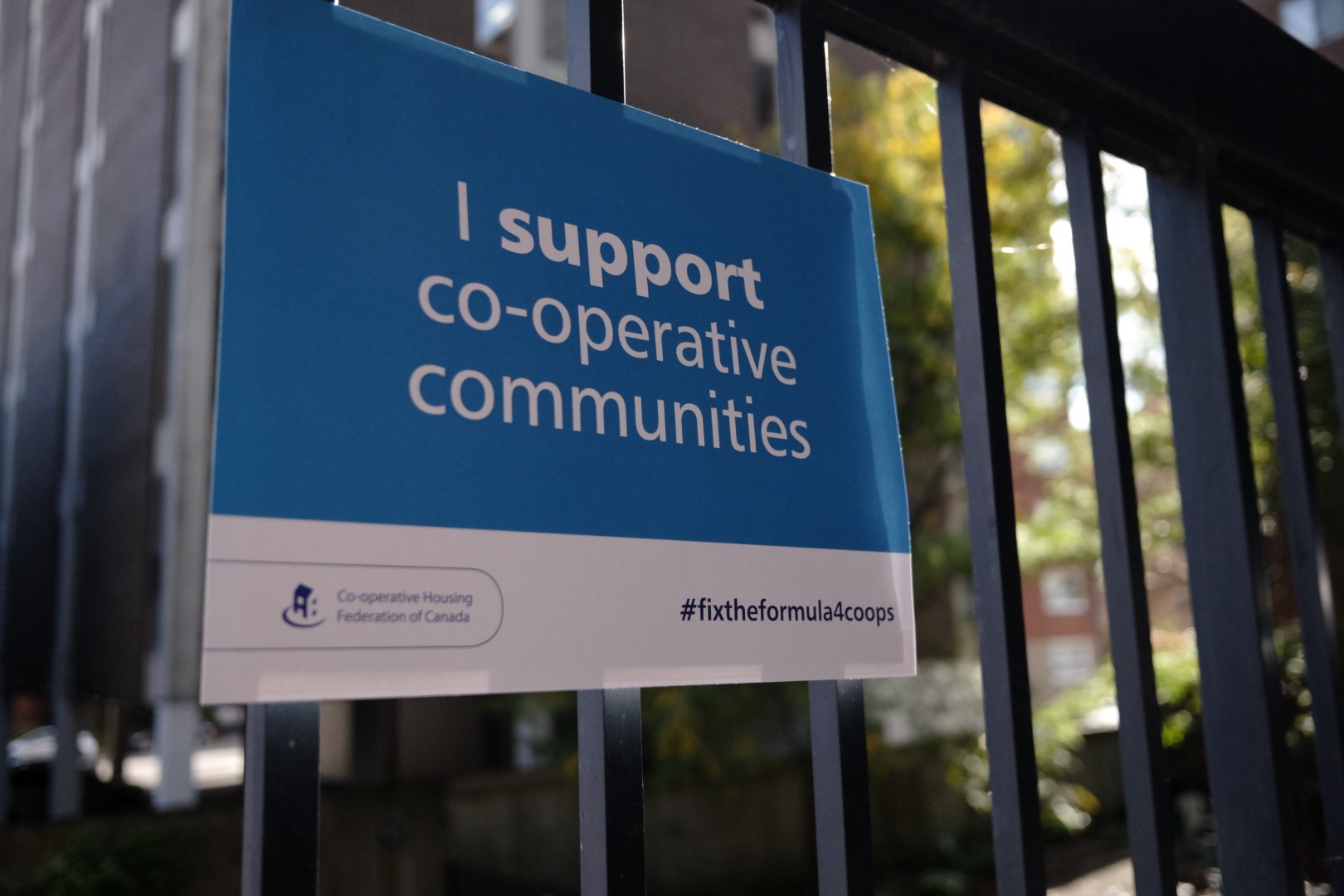 On Tuesday, October 26, CHF Canada members, staff and partners in Ontario kicked off CHF Canada's annual Co-op Housing Day at Queen's Park.  Joined by members of co-ops and regional federations, CHF Canada staff met with 15 Members of Provincial Parliament, with more meetings scheduled later in the week.
Meeting participants promoted the value of the housing co-op model and discussed issues impacting housing co-ops. The key focus was the End of Mortgage issue and our Fix the Formula campaign to solve it.
"Thank you to all the co-op housing members, staff and regional federations who took part in Co-op Housing Day, and those that will be taking part in meetings later this week," said Government Relations Manager, Simone Swail. "By the end of the week we will have met with 30 MPPs. The meetings have been thoughtful and engaging discussions on the need to keep these valuable communities viable for future generations."
End of Mortgage issue: 21,000 co-op homes at risk
In Ontario, over 260 provincially funded co-ops are near the end of their mortgages. As a result, many of these co-ops face an uncertain future. An outdated funding formula could put these co-ops – and the low- and modest-income residents who live there – in a worse position.
The current funding formula means that, without mortgage costs, a co-op may fall into a "negative operating subsidy". In many co-ops, the negative operating subsidy will remove all of the funding the co-op receives for the 75% of households that are on rental assistance.
Without a fix to the funding formula, co-ops may lose crucial funding, which is used to reduce housing charges. This may also leave co-ops without enough money to repair their homes, putting the entire community at risk.
The response: More than 100 co-ops pass resolutions
Responding to the call to pass a Fix the Formula resolution in response to the end of mortgage issue, more than 100 co-ops have sent us their resolutions to present to the Minister of Municipal Affairs and Housing. The #FixtheFormula4Coops campaign continues our fine tradition of raising our voices together to protect fellow housing co-ops.
It's not too late to add your co-op to the list!
Let's keep those resolutions coming. We want to build on the first 100 co-op resolutions to push for a solution. Learn how to pass a Fix the Formula resolution at your co-op and help us Fix the Formula!
---
Don't miss out on the latest co-op news, success stories, and helpful resources for your co-op. Sign up here to receive our eNews every two weeks straight to your inbox!