Federal election underway: Four easy ways to help the Vote Housing campaign
Published August 19, 2021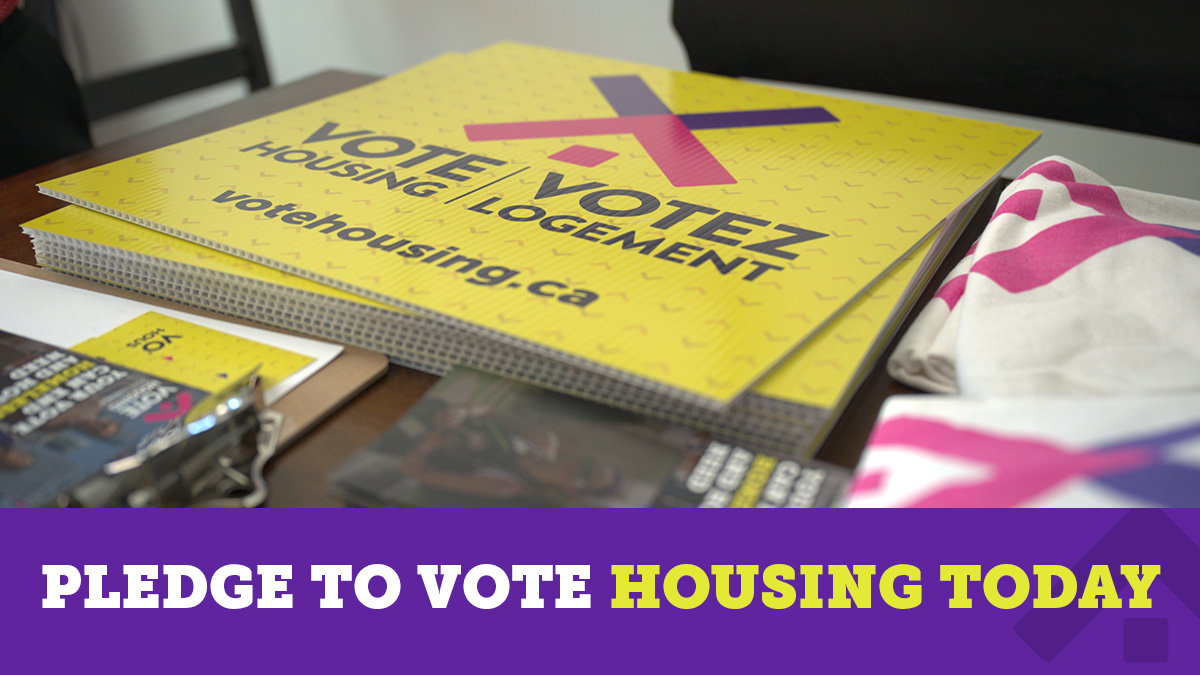 On Sunday, Prime Minister Trudeau announced that a federal election would be held on September 20th.
CHF Canada is ready, together with an unprecedented coalition of organizations and individuals, to ensure the next federal government prioritizes affordable housing, including co-ops, and ending homelessness under the banner of Vote Housing.
The Vote Housing Nanos Research poll shows public opinion is with us: 84% Canadians support investing in building new affordable housing, and nearly 8 in 10 Canadians say they would be more, or somewhat more, supportive of a political party proposing such measures. It also showed the urgency of this issue, with 1 in 3 renters worried about paying their rent next month alone.
Here's what you can do to help add to the Vote Housing momentum:
Share our poll results, poll graphics, Tweet and/or Facebook post
If you haven't already, join our campaign with a pledge to Vote Housing
If you live in a co-op, have your co-op endorse the campaign
Encourage your family, friends and neighbours to support Vote Housing.
Together we can make this election about housing!
Visit the Vote Housing website to find out more
---
Don't miss out on the latest co-op news, success stories, and helpful resources for your co-op. Sign up here to receive our eNews every two weeks straight to your inbox!