Charles Hastings Co-op hosts Premier, Housing Minister
Published May 04, 2018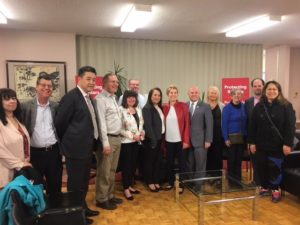 On May 1, Charles Hastings Housing Co-op held a roundtable discussion with Premier Kathleen Wynne, Housing Minister Peter Milczyn and local MPP Han Dong. Co-op members discussed the difference co-op living makes, and urged the Province to help build more co-op housing.
---
Don't miss out on the latest co-op news, success stories, and helpful resources for your co-op.
Sign up here to receive our eNews every two weeks straight to your inbox!