CHF Canada briefs Parliamentary Committee on co-op housing during COVID-19
Published July 08, 2020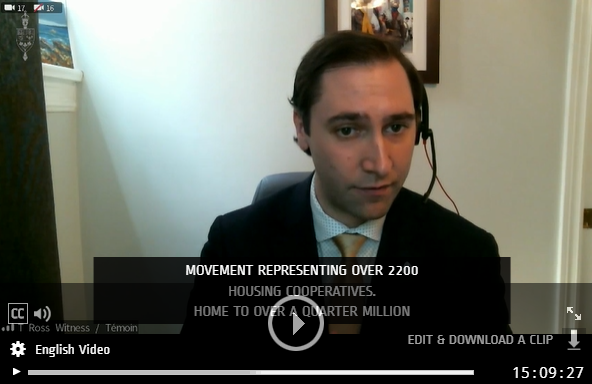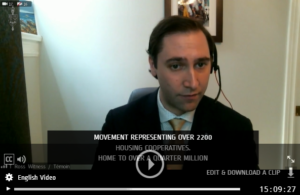 On June 8, CHF Canada's Executive Director Tim Ross appeared before the House of Commons Standing Committee on Human Resources, Skills and Social Development and the Status of Persons with Disabilities to brief the Committee on the impact of the COVID-19 pandemic on co-operative housing.
He shared the message that housing co-ops are strong communities by design, and have been taking the Co-operative Principles to heart during the pandemic, particularly by showing care for their communities.
In the context of COVID-19, and social and economic recovery, we believe the need for affordable housing will continue to grow. We recommend that the federal government:
Centralize housing with all the economic and social recovery plans
Commit to long-term rental assistance programs
Support non-market, non-profit housing development
Here's a link to the video of the presentation, and a list of other organizations that presented to the Committee.
---
Don't miss out on the latest co-op news, success stories, and helpful resources for your co-op. Sign up here to receive our eNews every two weeks straight to your inbox!