CHF Canada's federal budget recommendations highlight the need for more co-op housing
Published March 04, 2021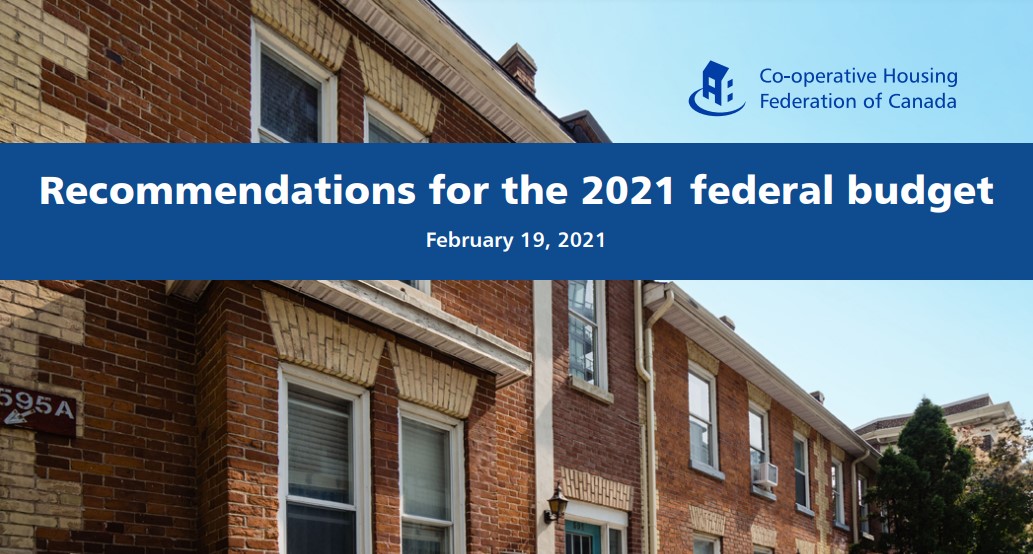 CHF Canada's budget recommendations to the federal government primarily highlights the need for new, dedicated funding to develop more co-op and non-profit housing through a "non-market" component of the National Housing Strategy (NHS).
It also calls for strengthened rental assistance for low-income households living in co-ops, along with key changes to two NHS programs.
The NHS has delivered real results for Canadians, especially through rental assistance, repair funding and new construction in both the market and non-market segments. But with low and moderate-income Canadians most affected by the pandemic and market housing increasingly out of reach, we think the time is right to scale up the NHS, targeting non-market development, including co-ops.
We believe investing in non-market housing at scale would:
 Prevent homelessness and reduce housing need, which is disproportionately experienced by Black, Indigenous and other people of colour.
Drive economic recovery, given the significant economic multiplier effect of housing construction.
Tackle climate change, through multi-unit developments that promote transit use and reduce per household energy use.
 Check out the submission for more details.
Download and share our budget submission graphics:
---
Don't miss out on the latest co-op news, success stories, and helpful resources for your co-op. Sign up here to receive our eNews every two weeks straight to your inbox!