National Housing Debate, October 6
Published October 04, 2019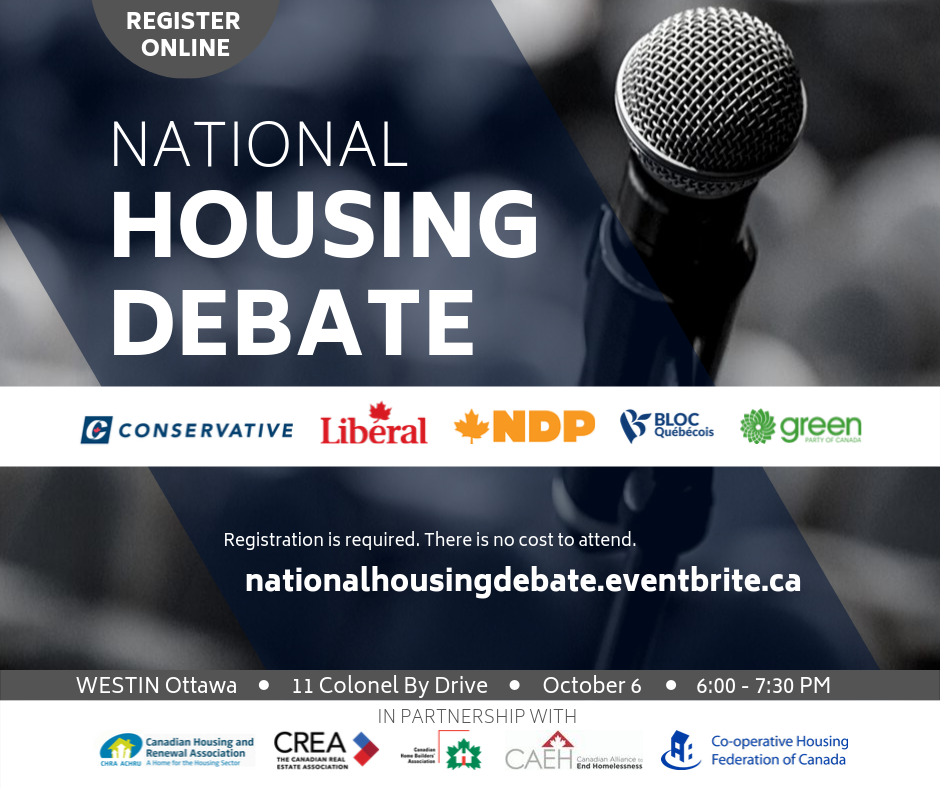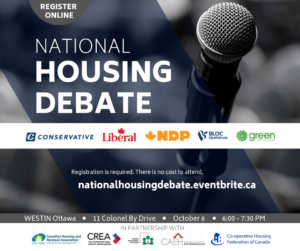 Housing is an important issue for voters during this election.
CHF Canada is pleased to partner with a coalition of housing organizations to co-host the National Housing Debate on October 6 from 6:30 to 7:30pm EST at the Westin Hotel in Ottawa. Five candidates will be representing their respective political parties:
Liberal Party of Canada – Adam Vaughan, Spadina-Fort York
Conservative Party of Canada – Pierre Poilievre, Carleton
New Democratic Party of Canada – Angella MacEwen, Ottawa West-Nepean
Bloc Quebecois – Geneviève Nadeau, Gatineau
Green Party of Canada – Angela Keller-Herzog, Ottawa Centre
The debate will be moderated by La Presse Bureau Chief Joel-Denis Bellavance, Canadian Press journalist Jordan Press, and Toronto Star columnist Heather Scoffield.
If you would like to attend in person, please register for this free event.  You can also watch the debate on the CPAC website.
---
Don't miss out on the latest co-op news, success stories, and helpful resources for your co-op. Sign up here to receive our eNews every two weeks straight to your inbox!