Aging in Place: Building community through music and co-operation
Published October 22, 2018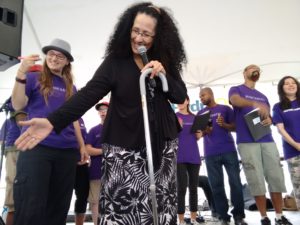 Maria Hawkins, Ottawa's "Blues Lady" and a resident of Andy Andras Co‑op Housing for Seniors, is a difficult woman to pin down for an interview. I finally caught up with her at Capital Fair's Special Needs Day, where she was belting out blues and rock'n'roll classics under the big top.
Hawkins is passionate about music, about working with youth and adults with disabilities, and about mentorship: she developed the Blues in the Schools program, has worked on anti-bullying initiatives, and works with the Musicability, an all-ages choir for people with disabilities, among many other projects.
She's also a dedicated supporter of the co‑op movement.
Hawkins has lived at Andy Andras Co‑op for 10 months now. Four days after she moved into the co‑op, she underwent corneal transplant surgery and was overwhelmed by the support of fellow members. Now that she's recovered, she's been busy helping out with the co‑op's bylaw review and on its social committee.
Being part of the co‑op movement means belonging to something bigger and broader and more valuable than just yourself.
"Being part of the co‑op movement means belonging to something bigger and broader and more valuable than just yourself," she says, mentioning how much she appreciates how members at her co‑op check in on one another, including visiting former members who have moved on to care facilities or to hospice.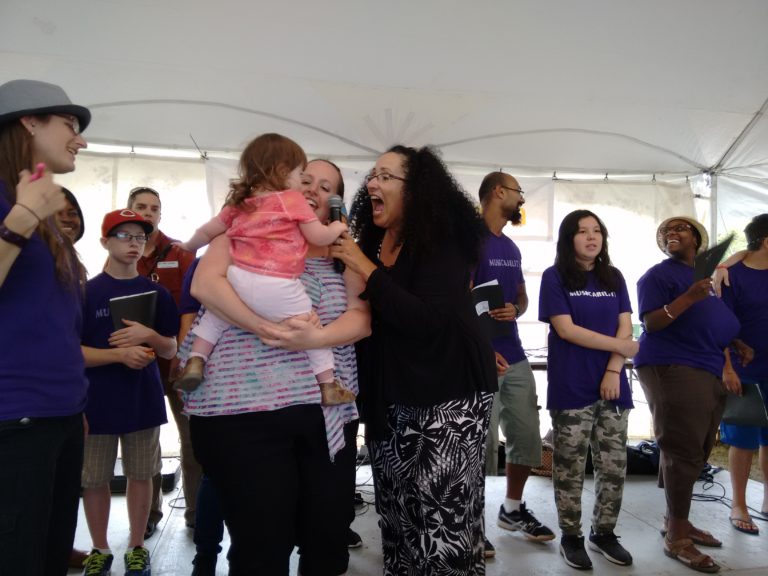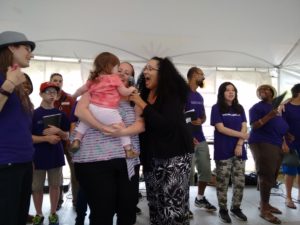 About being a co‑op member, she says, "Co- means we're in this together, today, tomorrow, always." The way she talks about co‑op life echoes the way she talks about how she values performing for "the feeling of connection, the symbiotic feeling when you give the crowd energy and they give you energy."
Andy Andras Co‑op supports its members' aging in place by fostering a supportive and active community with events such as weekly exercise classes and monthly birthday parties for members, and ensuring that members are provided with volunteer opportunities that reflect their abilities and interest. Coordinator Leah Raftis also makes sure to connect members in their families to resources available in the community, from Meals on Wheels to physiotherapy to the funeral co‑op.
Maria Hawkins is currently at work on two albums of original material. You can hear her music at www.mariahawkins.ca.
This profile originally appeared in CHF Canada's eNews on September 2, 2016.
---
Don't miss out on the latest co-op news, success stories, and helpful resources for your co-op. Sign up here to receive our eNews every two weeks straight to your inbox!