Daly Co-op's renovations make aging-in-place easy
Published September 26, 2018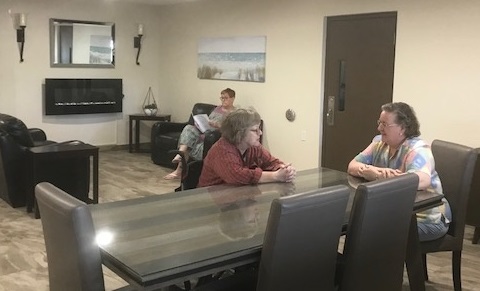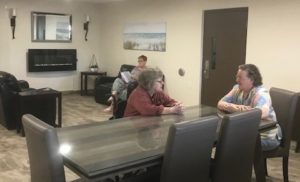 Ottawa's Daly Co-op is undergoing a serious makeover!
This 88-unit co-op is in the middle of a series of major renovations that are making the co-op safer, more modern, and more accessible, especially for seniors and members with disabilities.
Most of the approximately 130 members in this 35-year-old co-op are over 45. The building was designed to be wheelchair-accessible, and more than 30% of members use wheelchairs.
William Selkirk is the treasurer of the board. "The building was in great need of upgrades," he says. "We had had about 10-12 years of no increases, but it also meant no fixing or upgrading of the building, which needs to be done yearly."
He says that three years ago the co-op finished renovating the kitchens, thanks to their replacement reserve and a $900,000 line of credit. The bank offered to consolidate the mortgage payment and line of credit into one, reduced payment. The co-op spent the next one and half years negotiating with CMHC to leave their current agreement, under which about 25 members would have lost their CMHC subsidies.
With CMHC's agreement, the co-op negotiated a $3.1 million loan from Your Credit Union through CHF Canada's Refinancing Program to pay off a line of credit and fund the reconstruction.
Among other things, the updates include:
bathroom renovations,
rolling and walk-in showers for wheelchair users,
exterior safety lighting,
replacing carpets with flooring,
parking lot reconstruction and resurfacing
washer and dryer upgrades.
The co-op replaced the back-up generator so that it will run on natural fuel instead of diesel – a safer and more cost-efficient approach that brings it up to current codes. They updated the front lobby to make it brighter and more welcoming, with couches, a table, chairs and free wifi.
"We've been getting raves from members about how the building's been spruced up," says Selkirk. "They don't like having it done, but once it's done, they love it."
A co-op member for ten years, Janie Mallett is happy about the reno job and looking forward to having her bathroom redone next summer. "I'm pleased with the renovations, upgrades and the quality of work that's been done," she says.
For more information about how CHF Canada's Refinancing Program, contact Dave Howard at dhoward@chfcanada.coop or call 1.800.268.2537 ext. 239.
---
Don't miss out on the latest co-op news, success stories, and helpful resources for your co-op. Sign up here to receive our eNews every two weeks straight to your inbox!