Your Group Benefits Plan – website refresh
Published January 22, 2020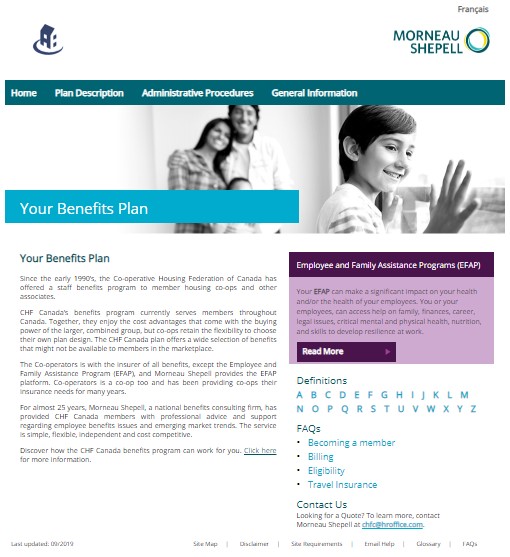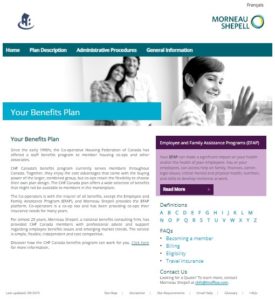 If, as a staff or manager of a housing co-op, you participate in CHF Canada's group benefit program with The Co-operators, then you have access to a website specifically designed for this program.
The site has recently been updated and expanded with everything you need to know.  It contains all necessary plan information, administrative procedures, contact information and forms you need to submit for requesting information or filing a claim.
It also features resources and solutions that can help you reach your health goals at any stage of your life to improve your overall well-being.
If you have any questions or need to clarify a process – this is the place to start.  Just visit the site.
"We're happy to see the launch of this refreshed site," says Linda Stephenson, CHF Canada's Manager, Asset and Financial Planning Services, who also oversees CHF Canada's insurance partnerships.   "It will not only help participants take full advantage of their benefits; it will also help them take care of their health and wellness proactively."
If you do not have a benefit plan through CHF Canada and wish to receive a quote, please contact Morneau Shepell at chfc@hroffice.com.
---
Don't miss out on the latest co-op news, success stories, and helpful resources for your co-op. Sign up here to receive our eNews every two weeks straight to your inbox!