Sonia Aguilar Valencia on why co-ops should "Believe in Millennials"
Published September 10, 2019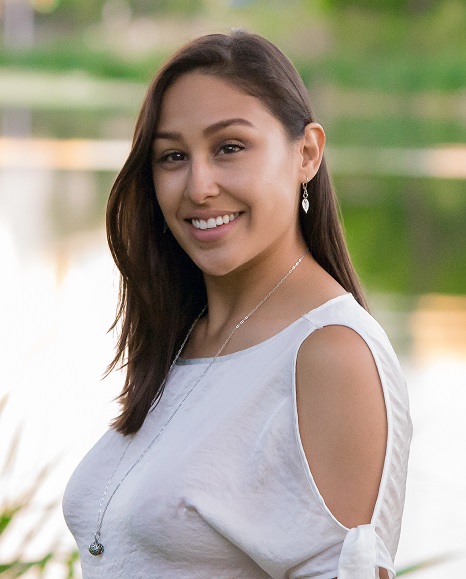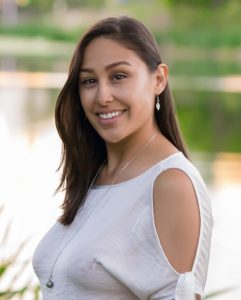 The newest member of CHF Canada's Ontario Council campaigned with the hashtag #BelieveInMillennials.
We spoke to Sonia Aguilar Valencia after she was elected as a Member-At-Large of CHF Canada's Ontario Council at our June 2019 Annual General Meeting. Sonia grew up in and currently lives at La Paz Co-op in Toronto.
What were your favourite things about growing up in a co-op as a kid?
Growing up at La Paz Co-op made me feel like I had an entire community looking after me.
Every time I stepped outside my house, I knew someone would be looking out to make sure all the children and youth were safe. I learned the value of working together and contributing to our betterment, whether it was taking part in community clean-ups, wrapping gifts for upcoming holiday events, or performing during co-op anniversary celebrations.
How did receiving a Diversity Scholarship from the Co-operative Housing Federation of Toronto affect your life?
Receiving the CHFT Diversity Scholarship was life-changing. I was able to cut my school debt in half. CHFT is a huge reason I felt confident I would be able to afford post-secondary and a huge reason I was successful in completing my Honours Bachelor Degree from the University of Toronto. I serve on CHFT's Charitable Fund Board and feel lucky to give back in any way I can to CHFT and the Diversity Scholarship.
You campaigned with the hashtag #BelieveinMillennials. What would your message be to other millennials interested in getting involved in advocating for affordable housing?
I hope that my contribution to Ontario Council will encourage millennials to do their part and to get active in the housing sector.
We need to educate ourselves, learn from those who have so much knowledge to share and roll up our sleeves. Millennials can make a difference and should make it a priority to contribute. It doesn't take much – becoming a member, joining a committee or board and taking part in their own communities is a start and one that does not require a great deal of commitment.
What are your hopes for the future of co-op housing?
My hope is that we are successful in finding unique and creative ways to implement more co-op housing.
You can read our other profiles of young leaders in co-operative housing here. If you or someone you know is a young person making a difference in co-op housing, get in touch at info@chfcanada.coop if you would like to be featured!
---
Don't miss out on the latest co-op news, success stories, and helpful resources for your co-op. Sign up here to receive our eNews every two weeks straight to your inbox!