2017 Annual Report now available
Published May 28, 2018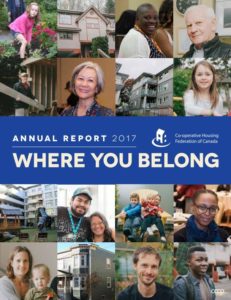 As we work towards an exciting future for Canada's housing co-ops, it's important to also look back at what we've achieved.
We invite you to take a look at our 2017 Annual Report, which summarizes the many achievements of CHF Canada's members, staff, and partners last year.
Here's just a few of the highlights:
To learn more, download our 2017 Annual Report now, and please feel free to share it with your co-op!
---
Don't miss out on the latest co-op news, success stories, and helpful resources for your co-op. Sign up here to receive our eNews every two weeks straight to your inbox!