Diversity Scholarship recipients announced in Atlantic Region and Southwestern Ontario
Published July 08, 2020
CHF Canada has selected two recipients of regional Diversity Scholarships: Haylee Cholmondeley from Windy Wood Co-operative Homes in London, ON and Krista Campbell of Needham Housing Co-op in Halifax, NS.
Scholarships are available to young members (35 and under) of CHF Canada member housing co-ops in Manitoba, Southwestern Ontario and the Atlantic provinces.  These awards are sponsored national by The Co-operators, and regionally by local partners as listed below.
We are still accepting applications for the Manitoba Diversity Scholarship which we expect to announce this fall.
Krista Campbell, Needham Housing Co-op (Halifax, NS)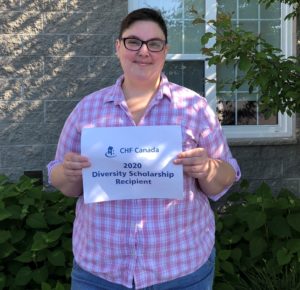 Three years ago, Krista Campbell moved into Needham Housing Co-operative and jumped head first into assisting with the running of the cooperative.  Krista is always the first to sign up for education opportunities and volunteering, not only with jobs around the co-op, but also with CHF Canada's AGM.
Krista graduated high school in 2003 with a dream of becoming a social worker, but life got in the way.  After spending the next 15 years in the workforce, raising two children and volunteering with multiple organizations, the time has come for Krista to fulfill that dream.  In September, the journey will begin at Mount Saint Vincent, for a Bachelor of Arts majoring in Sociology/ Anthropology, then transferring to Dalhousie University into a Bachelor of Social Work Program.
Not one to be idle, Krista is a full-time mother, full-time student, and working at the Newcomer Health Clinic, which provides preventative health and primary medical services for refugees. Krista is also in the process of seeking approval to volunteer with the Halifax Police Victim Services Program.
The Atlantic Diversity Scholarships are sponsored by The Community Housing Management Network and Bluenose Engineering.
Haylee Cholmondeley, Windy Wood Co-operative Homes (London, ON)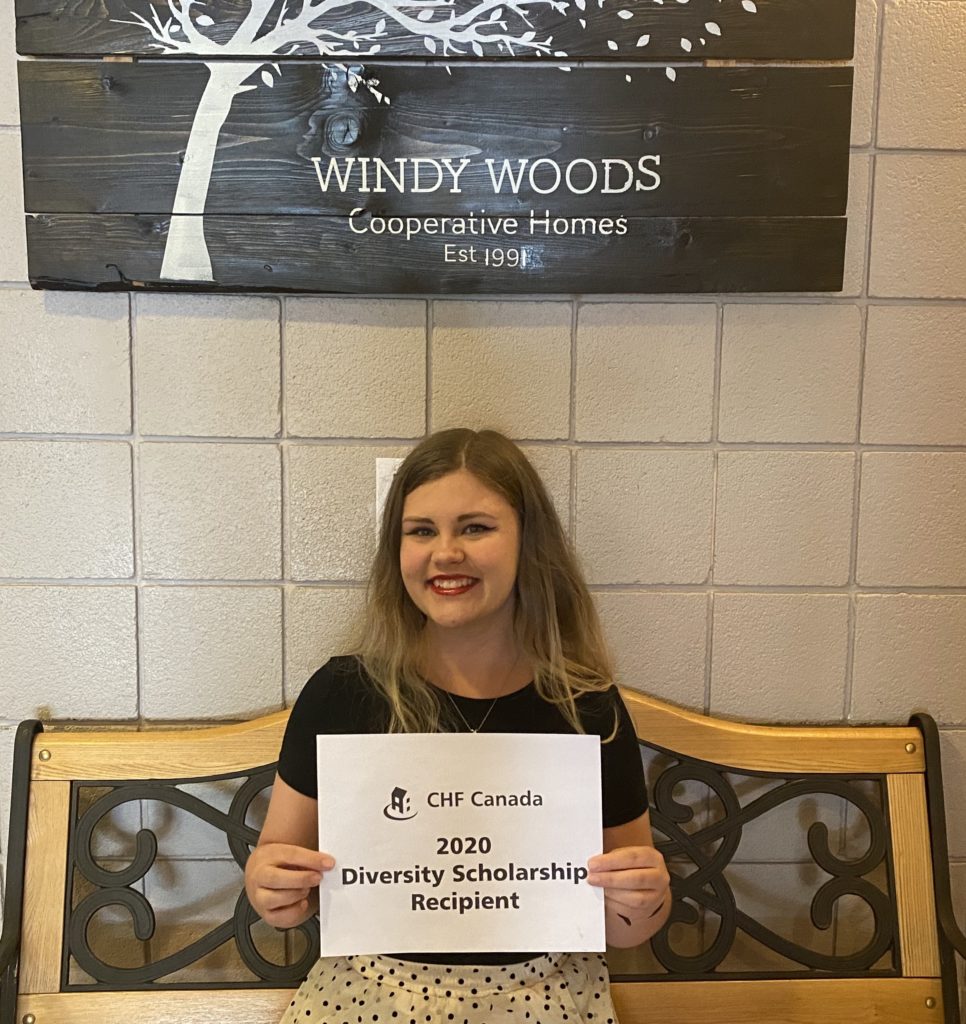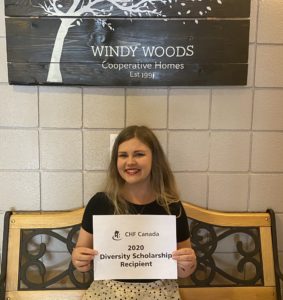 Haylee was awarded a 2020 Diversity Scholarship of $6,000.
She will be doing a Bachelor of Science in Nursing at Ryerson University and Centennial College.
"It is such an honour to be awarded the CHF Canada Diversity Scholarship," said Haylee.
"I am so thankful to be able to get an education with the help of CHF Canada, as so much of my success in school can be attributed to the safe and affordable housing the organization has provided to myself and my family."
Breanne Guitard, Dereham Forge Housing Co-op (Tillsonburg, ON)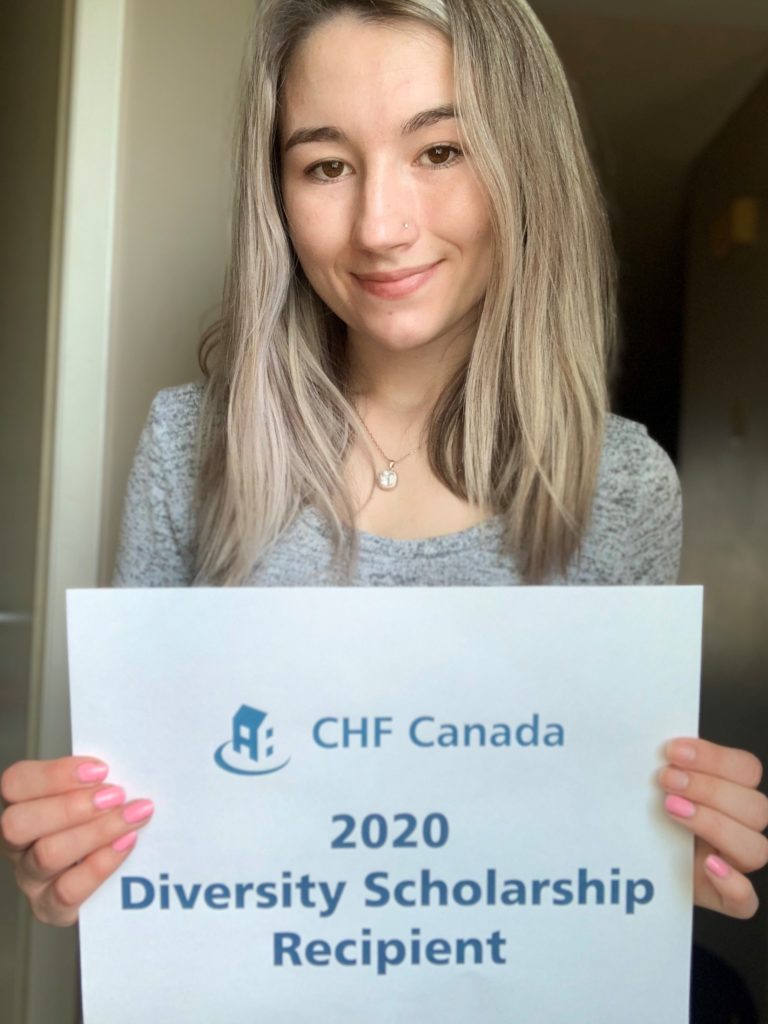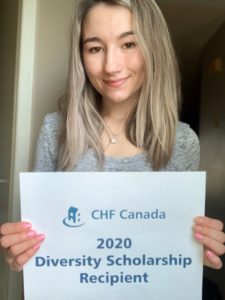 Breanne has lived at Dereham Forge Housing Co-op she was two years old.  Growing up in the co-op she enjoyed the sense of community and the social activities.
When Breanne was younger she enjoyed going to air shows and knew that one day she wanted to be a pilot.  When she was old enough she joined the air cadets and continued until she aged out.
Three years ago, Breanne enrolled in the Honours Bachelor of Aviation Technology Program at Seneca College.  She has two years left to earn her degree.  CHF Canada is happy to provide Breanne with a $3,000 scholarship to assist with the costs of her final years in the program.
"I would like to thank CHF Canada for awarding me a diversity scholarship," said Breanne. "I have worked extremely hard towards this dream and, thanks to CHF Canada, I am one step closer. By awarding me this scholarship, CHF Canada has allowed me to focus on the number one aspects of school; learning, understanding and retaining."
---
Don't miss out on the latest co-op news, success stories, and helpful resources for your co-op. Sign up here to receive our eNews every two weeks straight to your inbox!