Introducing two new CHF Canada staff
Published January 12, 2023
We're happy to welcome Michelle Chapin and Jolene Cushman to CHF Canada's team of dedicated staff.  They'll be helping CHF Canada with human resources and communications respectively.
Michelle Chapin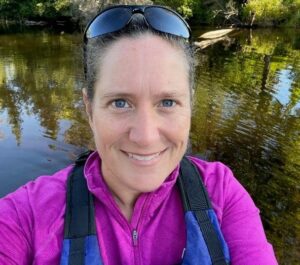 Michelle is pleased to join CHF Canada as Manager, Human Resources.
With nearly 20 years' experience in human resources and labour relations in both the private and public sector, including five years as Human Resources Manager for the Renfrew County District School Board, Michelle was seeking an opportunity to contribute within the non-profit sector.
"I'm looking forward to bringing that experience to CHF Canada, and to be a part of supporting the co-op housing movement during this devastating housing crisis."
Michelle also keeps time in her life for the athletics she enjoys. Whether it's stand-up paddle boarding, skiing or soccer, you can find her enjoying the great outdoors solo, on a team or with family.
Jolene Cushman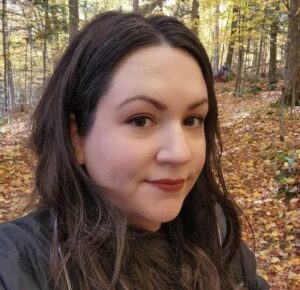 Jolene is CHF Canada's newest staff member, commencing her role as CHF Canada's Communications Co-ordinator in January 2023.
Jolene has a decade of experience in the non-profit sector, working in communications, advocacy and community engagement. Most recently, she was the Communications Manager for the Toronto Environmental Alliance (TEA). She is passionate about creating more sustainable and equitable communities.
"I am inspired by the many co-op communities that are working together and demonstrating solutions to pressing issues including environmental sustainability, affordability and accessibility – often all at the same time. I'm looking forward to contributing to CHF Canada's work supporting and growing the co-op housing movement in Canada," said Jolene.
In her free time, Jolene is often either outdoors hiking, kayaking and bird watching or enjoying Toronto's many great local theatres, galleries and museums.
---
Don't miss out on the latest co-op news, success stories, and helpful resources for your co-op. Sign up here to receive our eNews every two weeks straight to your inbox!