CHF Canada welcomes Dallas Alderson, Director, Public Affairs and Policy
Published January 27, 2021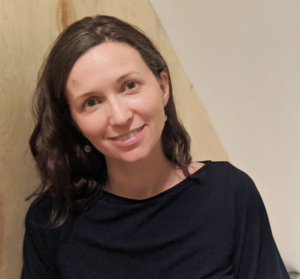 CHF Canada is pleased to announce that Dallas Alderson has started in the role of Director, Public Affairs and Policy, as of January 18, 2021.
Dallas' face will be familiar to some in the co-op housing world, since she previously worked as CHF Canada's Program Manager, Policy and Government Relations from 2015 to 2016.
Most recently, Dallas worked with the Federation of Canadian Municipalities, as their Manager, Policy and Research. She has spent most of her career in the affordable housing sector, with other roles at the Canadian Housing and Renewal Association, the Canada Mortgage and Housing Corporation, and the Province of Manitoba.
Dallas is also Board President of the non-profit housing provider Centretown Citizens Ottawa Corporation.
Asked what she most looks forward to about working with housing co-ops across Canada, Dallas replied:
"The thing that impressed me most about housing co-ops during my earlier time at CHF Canada is how committed co-op members are – to each other, their co-op and the co-op movement.  I am very excited to get to work with such a committed sector.  I believe that grassroots engagement is the foundation of successful advocacy."
In this role, Dallas' priorities will include securing rental assistance and a new supply program. She also mentions that "Climate action, reconciliation and equity are the connected lenses through which I see the world, and I believe the availability of secure, affordable housing – especially co-op housing – is essential to tackling these fundamental challenges."
Dallas is bilingual and calls Gatineau, QC, home, although she's lived in six of Canada's provinces over the years.
In her spare time, Dallas also enjoys curling, cross-country skiing and camping. A self-described "election nerd", she has also volunteered in international election monitoring.
---
Don't miss out on the latest co-op news, success stories, and helpful resources for your co-op. Sign up here to receive our eNews every two weeks straight to your inbox!