April Featured Resource: Rebuilding co-op community post-pandemic
Published April 27, 2023
The co-op housing sector in Canada, with funding support from the Community Housing Transformation Centre, has been collaborating with the goal of improving education and training that strengthen co-op communities across the country.
Responding to co-ops looking for ways to rebuild their communities after the pandemic, CHF Canada, regional federations and other partners hosted a workshop with a facilitator from the Tamarack Institute.
This poster is one thing that came out of the workshop – a colourful roadmap with tips on rebuilding community and engaging with members.
Spring is a perfect time to use this poster. Use it in a common area of your co-op.  Display it at a board or members meeting to discuss actions that would suit your co-op's needs. Then select an idea and put it into action!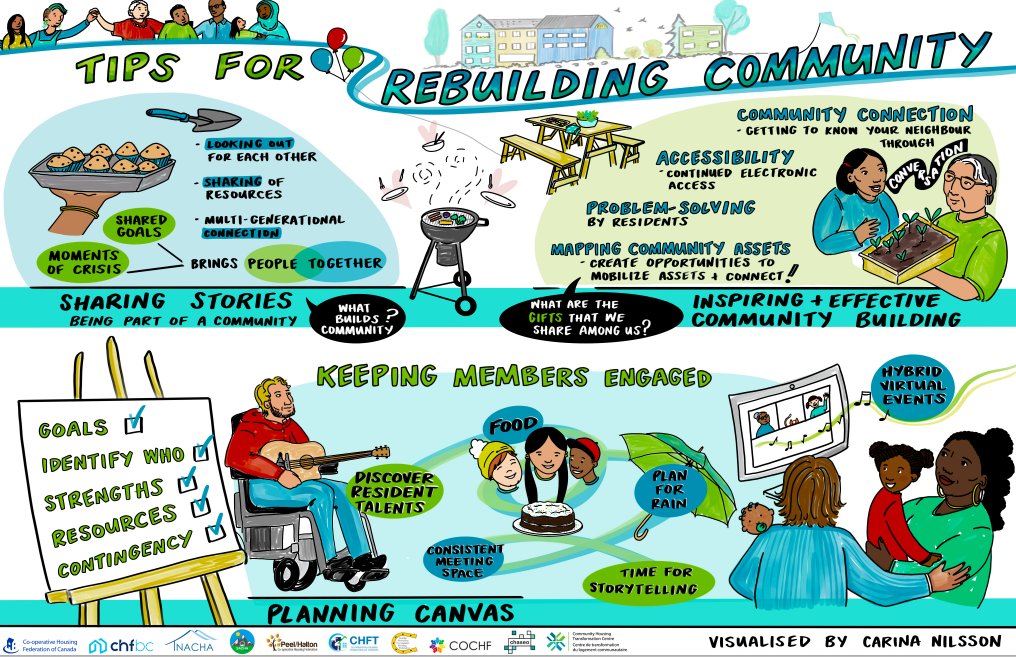 ---
Don't miss out on the latest co-op news, success stories, and helpful resources for your co-op. Sign up here to receive our eNews every two weeks straight to your inbox!