Refinancing Program hits quarter billion-dollar mark
Published July 20, 2023
From its modest beginning in 2014 with a $4.5 million loan to Mondragon Co-op in Brampton Ontario, CHF Canada's Refinancing Program has now arranged more than $250 million in new investment to repair and modernize housing co-operatives.
"Member co-ops with an eye on the future are deciding to reinvest in their homes. Refinancing is keeping their housing affordable, safe, attractive and sustainable," says Dave Howard, CHF Canada's Program Manager, Financial Planning Services.
A new member service
In 2011, a CHF Canada sponsored pilot project tested whether two typical Section 95 housing co-ops could afford new multi-million-dollar mortgages – and, if so, what improvements could be made to their aging buildings. Both co-ops could easily afford new mortgages from their local credit unions, without significant changes to their operating budgets.
By 2013, CHF Canada had persuaded the federal government to allow for existing Section 95 mortgages to be paid off ahead of schedule so that new commercial borrowing could be arranged.
This work opened the door to new private capital for housing co-ops. Since then, many member co-ops have used new mortgages to repair, renovate and modernize their properties.
Refinancing moves ahead
Successive federal governments extended prepayment privileges to older Section 61 co-ops, and then to Section 27 (ILM) co-ops. For a time, government funding to CMHC allowed Section 61 co-ops to prepay their mortgages without hefty penalties. Supportive federal programs were later added to pay for co-ops' building condition assessments and asset management plans.
Today, co-op-designed asset management plans prepared by CHF Canada identify the repairs and improvements that co-ops can undertake, and set out in plain language how they will be financed.
In 2020, CMHC mortgage insurance became available to allow lower interest rates and reduce co-ops' borrowing costs. CHF Canada works with many financial institutions to deliver the financing program for members.  As insured loans are often required, and most Canadian credit unions do not offer insured loans, First National Financial is a lender chosen by many housing co-ops when refinancing through the program.
"Co-ops are making wise decisions to use affordable borrowing for major repairs and renovations, and guarantee their long-term financial health," says First National's Adriana Palazzolo. "First National is extremely pleased to play a part in ensuring a secure future for Canada's co-ops."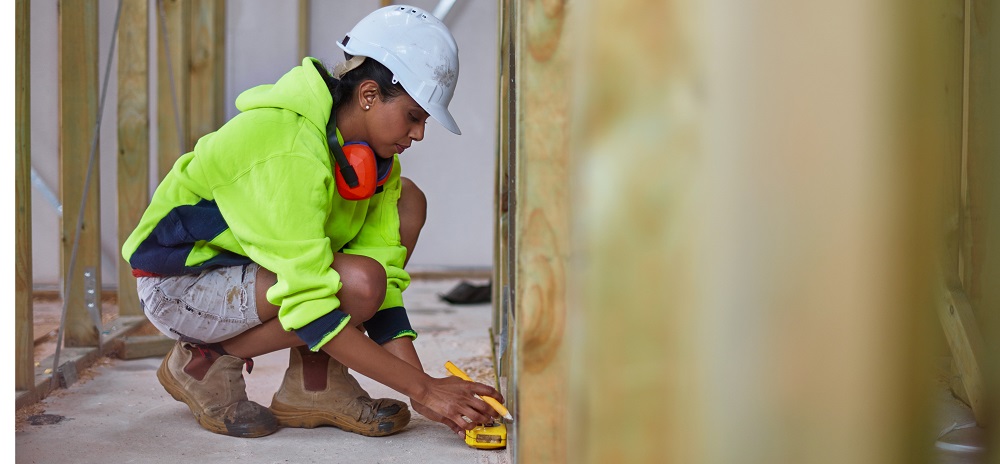 Refinancing program today
From 2014 to 2021, the Refinancing Program grew to serve nearly 60 member co-ops. Slowed in 2022 by the pandemic, it has picked up steam again in 2023.
More than 4,500 co-op homes have been renovated to date. Co-ops have addressed the challenges faced by aging properties. Typically, new roofs, siding, insulation, doors, windows, and furnaces reduce energy costs and improve member comfort. Many co-ops have renovated their kitchens and bathrooms.
Co-ops in every Canadian region have chosen to refinance; in BC and Quebec, co-ops access refinancing through their regional federations. These include big and small co-ops – from Quarry Co-op in Ottawa (244 units) to Joe MacIsaac in Nova Scotia (10 units).
By the end of 2022, compared to their earlier CMHC mortgages, payments for the 64 co-ops that used the program had dropped from $15.2 million to $12.9 million, saving some $2.2 million.
"Borrowing is a good way to keep housing charge increases under control while addressing capital repairs," says Dave.
Making a difference for co-op members
"Every co-op should be checking into this program," says Janine McDonald, the manager of Kawartha Village Co-op (80 units) and Peterborough Co-op Homes (59 units) in Peterborough Ontario.
Kawartha Village, refinanced in 2018 at $2.2 million, renovated 51 bathrooms and 17 kitchens. Nine garage doors were replaced; the entire co-op was repaved and the drainage was upgraded. Fifteen parking spots were added. "Members are very happy," says Janine. "The bathrooms were rundown, moldy, with cracked tiles and out of date fans, sinks and toilets."
Peterborough Co-op Homes has already used part of its $2.3 million loan for new roofing, downspouts and attic insulation at one of its two sites, and for paving, sidewalks and new front porches at the other. Next year, one of the sites will get new siding and insulation.
"Refinancing made these large-scale projects affordable," says Janine.
At Calgary's 38-unit Ramsay Heights Co-op in Calgary, refinancing was used to address the imminent failure of one of its retaining walls. "Our co-op is on a very steep hill," says Patricia Matthews, Board Chair. "Our retaining walls were nearing failure, and we could not have solved the situation without a new $1.2 million mortgage."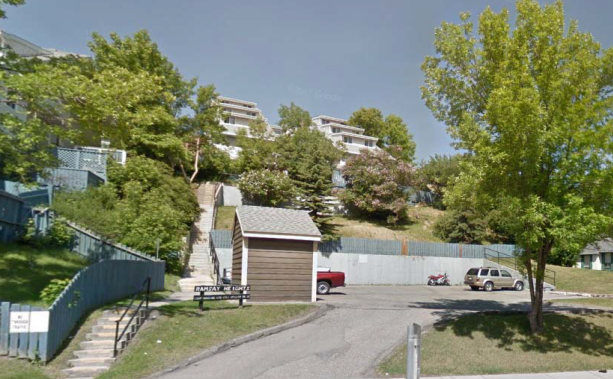 "Since we could afford it, we decided to borrow enough money to renovate all our kitchens, replace our water heaters, and pay part of the cost of replacing our furnaces. Members are satisfied with the results and especially the new kitchens," says Patricia.
"These co-ops are typical examples of the successes that co-ops have achieved, and the pride members feel about the improvements to their homes," says Dave. "Although the $250 million dollars has made a big difference to many member co-ops, there is plenty of room for more to join them. Access to capital investment through the program is a key component of a bright and sustainable future for Canada's housing co-ops."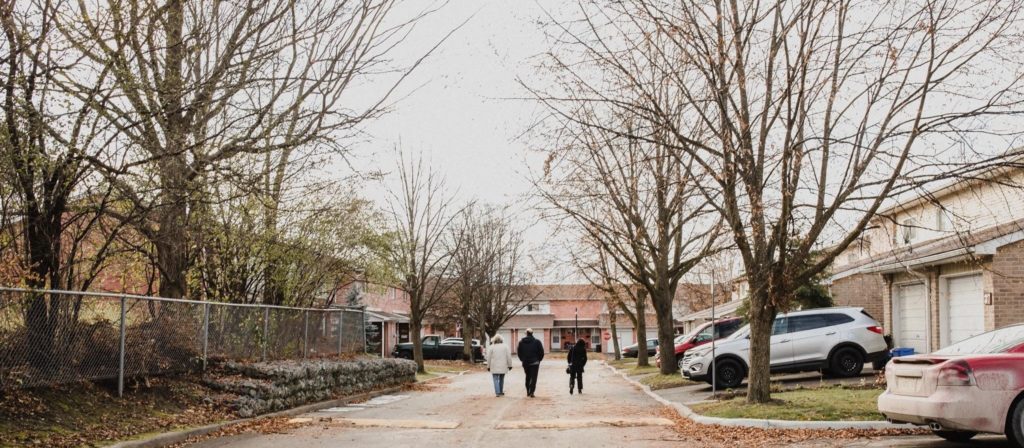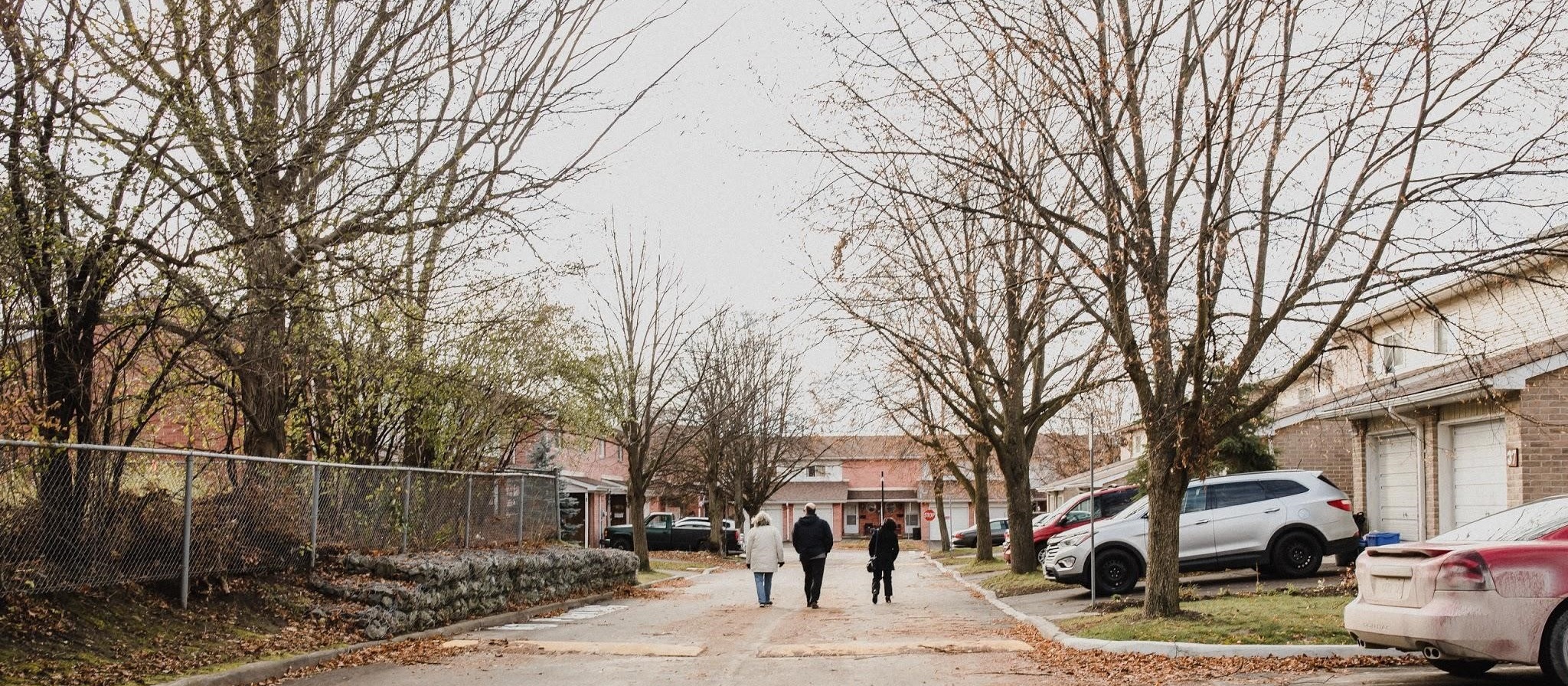 To find out more about how refinancing can help your co-op succeed, contact Dave Howard at 416.624.7511, or email dhoward@chfcanada.coop
---
Don't miss out on the latest co-op news, success stories, and helpful resources for your co-op. Sign up here to receive our eNews every two weeks straight to your inbox!