Beaver Creek Co-op receives Rooftops Canada International Service Award
Published July 05, 2019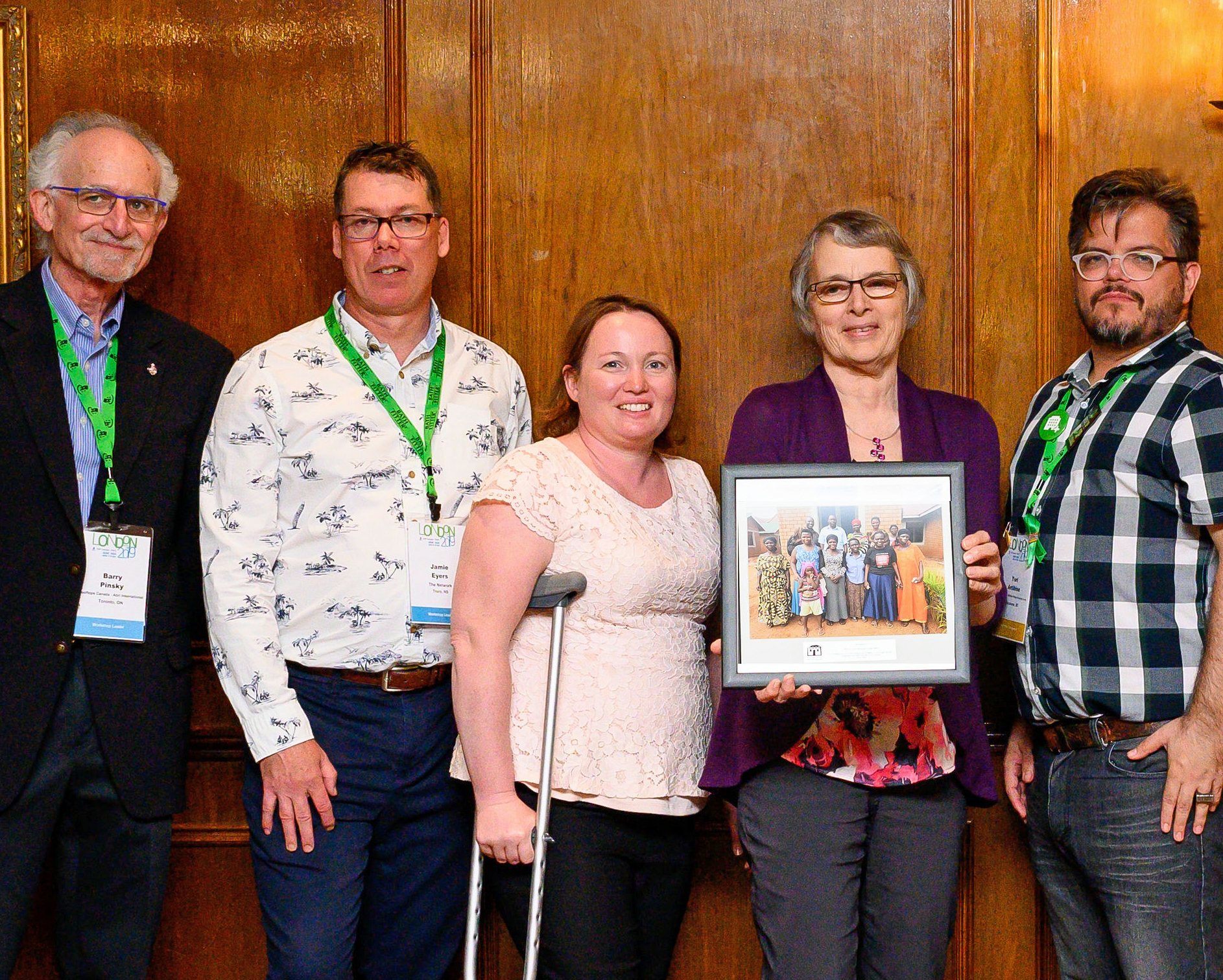 Beaver Creek Housing Co-op of Waterloo Ontario is the recipient of Rooftops Canada's 2019 International Service Award.
Representatives of the co-op (pictured) received their award last month from Rooftops Canada board members Jamie Eyers and Yuri Artibise at CHF Canada's Annual Meeting in London, Ontario.
This 50-unit co-op has supported Rooftops since its inception in 1983. An essential part of their values has been extending goodwill to the wider world, integrating a great care for the environment, respect for individual diversity, and concern for national and global solidarity.
Rooftops Canada is the international development arm of Canada's co-operative and community housing sector. Its main current focus is on a Global Affairs Canada supported project in South Africa called "Equal Spaces – Social Housing to End Spatial Apartheid in South Africa".
---
Don't miss out on the latest co-op news, success stories, and helpful resources for your co-op. Sign up here to receive our eNews every two weeks straight to your inbox!