Fall education events engage co-op members and partners
Published November 06, 2019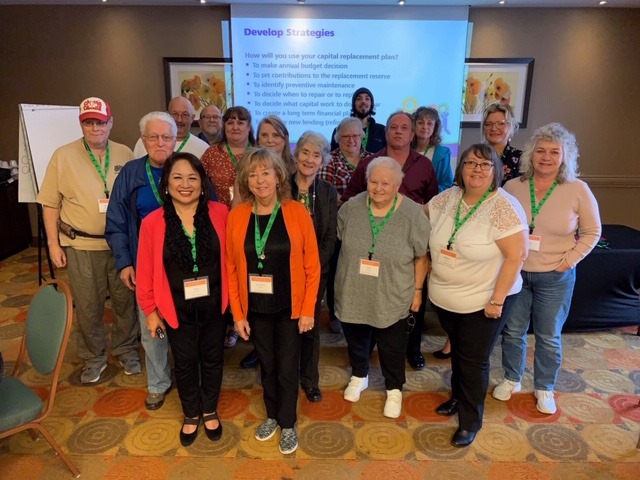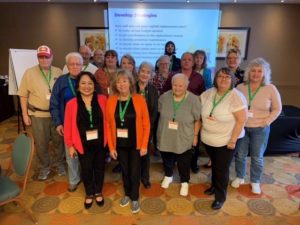 CHF Canada hosted another very successful round of fall education events in many parts of the country.
CHF Canada organizes regional education in major centres that have no regional co-op housing federation. This year, events took place in Moose Jaw, SK, Winnipeg, MB, Sudbury, ON, London, ON, Moncton, NB, Charlottetown, PE, and Dartmouth, NS.
CHF Canada is also partnered with CHFT and Alterna to host the upcoming fall education event in Durham, ON this coming Saturday, November 9th.
"CHF Canada is really good at making sure workshops pertain to what we go through and what we do," says Tanya Taylor, Office Coordinator for Phoenix Housing Co-op in London, after attending the Southwestern Ontario Fall Education Event.
Tanya has attended workshops at CHF Canada's Annual Meeting but this was the first regional event she and her co-op's president and vice president have attended.  She says they appreciated the many opportunities to share ideas and stories with other co-op all directors and staff.  "Plus the food was great!"
Highlights from this fall included:
a record attendance (45) at the event in Moose Jaw
a very popular screening of the co-op documentary A Silent Transformation at the event in Southwestern Ontario.
we successfully partnered with the New Brunswick Non Profit Housing Association to put on the event in Moncton
"Members have told us in recent surveys how critically important education support, events and resources are," says CHF Canada Director, Member Services, Patricia Tessier. "We continue to deliver and meet these needs across Canada, demonstrated by the attendance and positive feedback from our recent fall regional events."
---
Don't miss out on the latest co-op news, success stories, and helpful resources for your co-op. Sign up here to receive our eNews every two weeks straight to your inbox!