"A sustainable and inclusive solution": Co-op housing in the news
Published September 27, 2023
The housing crisis – and how to address it – is a hot topic in the news right now.
We know that co-operative housing is a key solution to improve housing affordability. Check out some quotes from recent news coverage and opinion pieces that highlights co-operative housing as an inclusive and permanently affordable housing solution that puts people before profit: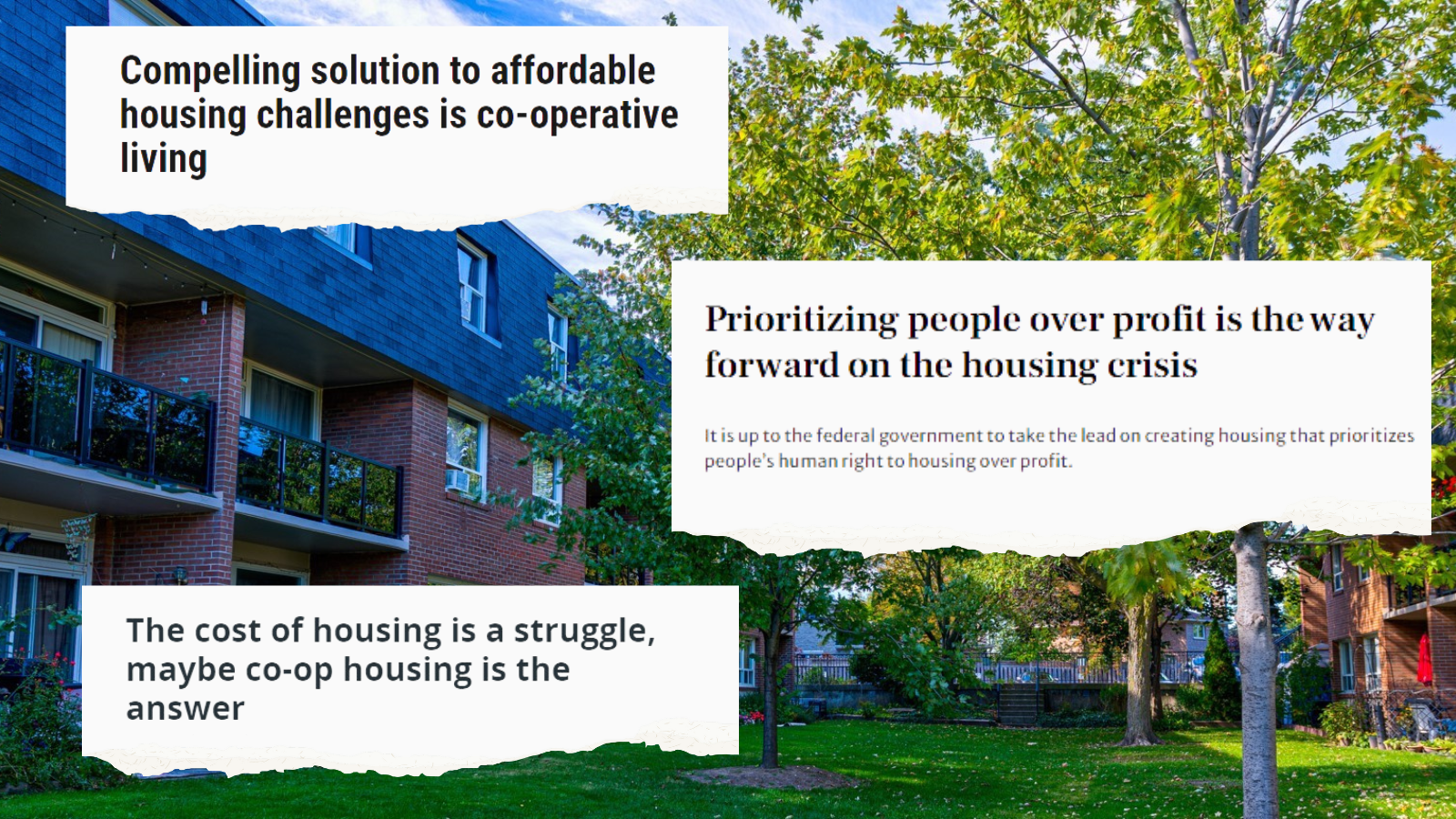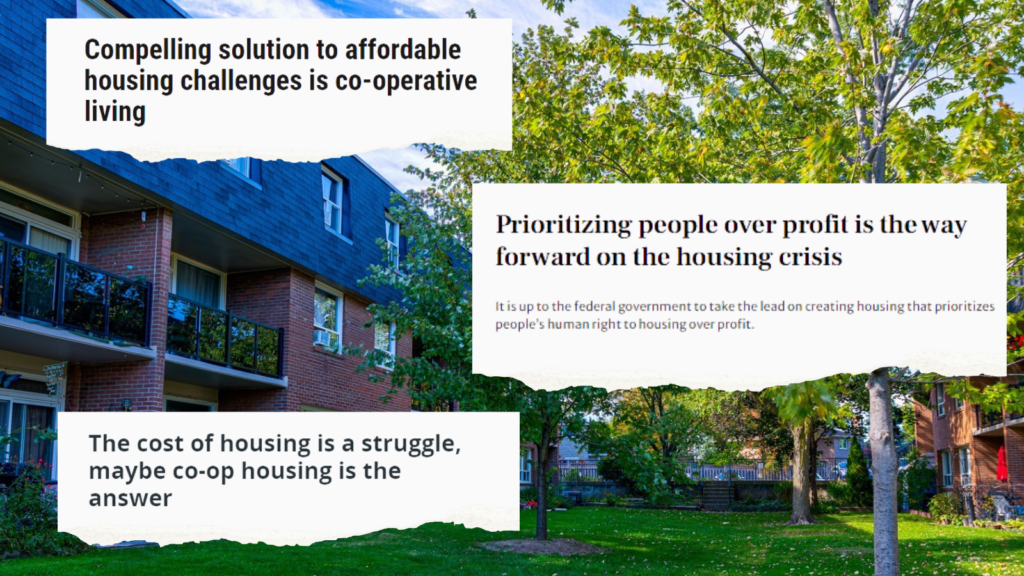 Co-ops are part of the solution to tackling this housing crisis. We need to keep sharing about the positive benefits of co-op homes and communities so that we can build more support for more co-op housing. Does your co-op community have a story to share? Get in touch – info@chfcanada.coop. 
Subscribe to CHF Canada's e-news for co-op news and updates. 
---
Don't miss out on the latest co-op news, success stories, and helpful resources for your co-op. Sign up here to receive our eNews every two weeks straight to your inbox!