Managers and staff say co-ops challenged by COVID but doing well
Published October 07, 2020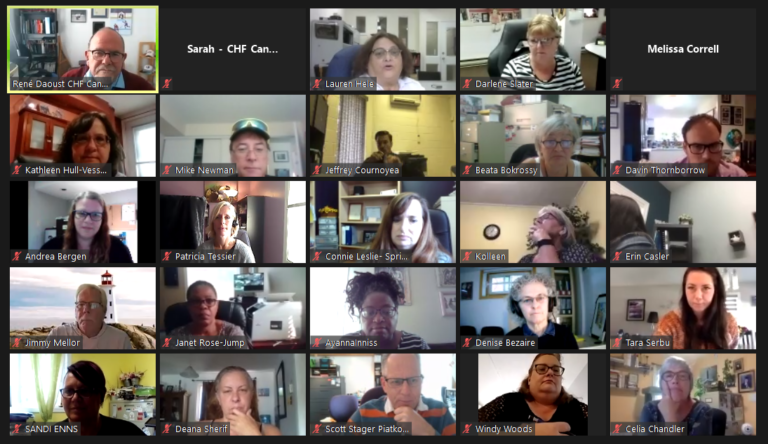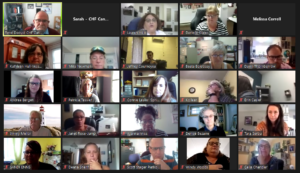 At the six-month mark of the pandemic, and as many parts of the country enter a second-wave lockdown, co-op managers and staff say it's been challenging but they and the co-ops they serve are doing okay.
At a CHF Canada virtual town hall held last month, a survey showed that 96% of co-op managers and staff were 'doing well'.  While 60% felt it is a 'very challenging' year, over 40% remain 'optimistic'. They also indicated that almost half of the co-ops represented were doing the same on arrears as before the pandemic, while 30% were doing either 'a little' or 'a lot' better.
"The big question we've had in the sector since COVID started has been housing charges and arrears," says CHF Canada's Program Manager, Co-op and Planning Services, René Daoust, who organized the town hall. "We see from our surveys that it's not bad, and in some cases it's a bit better than before."
"We were prepared for increases in arrears, but surprisingly that never happened," says Homestarts Manager of Co-operative Housing Operations, Kathleen Tilson.  She thinks income support programs like CERB are largely responsible.
Kathleen is working at Tanglewood Orchard Housing Co-op in London, Ontario on an interim contract.  She says the biggest difficulty has been maintenance with not being able to get easy access to units and reduced availability of contractors.
On the positive side, Kathleen says their online meetings using GoToWebinar have worked extremely well, with better member turnout than prior to the pandemic. She says members have indicated they'd like to continue with digital meeting options even after the pandemic is over.
See CHF Canada's resources on holding co-op meetings during COVID-19.
Kathleen says there are other innovations and efficiencies they've discovered as a result of physical distancing requirements. "There's a perceived need to have a staff person in an onsite office all the time, and we've been able to show to co-ops that we're able to serve their needs ​more efficiently even with a limited presence."
Robin Argue is the property manager at Huronia Family Housing Co-op, which has units in the neighbouring municipalities of Midland and Penetanguishene, 50 kilometers north of Barrie, Ontario. Huronia is an urban native co-op serving households that have at least one person of Indigenous ancestry.
She says the co-op has similarly had no big change with arrears during COVID , but has also had difficulties handling maintenance issues, partly due to lack of materials.
Robin says Huronia's biggest challenge has been with meetings because of its arrangement of 25 scattered units. "None of them are next door to each other, and some people are seniors…Some don't have computers or smart phones and the majority don't drive, so we're trying to figure out how to have a meeting."  She says giving notice by mail sometimes takes two weeks because it goes to Toronto and back.
Robin says CHF Canada's town halls have been informative and help her find out how other co-ops are dealing with issues like meetings. "It was a great idea of CHF Canada to put these town halls together," agrees Kathleen, "especially for independent staff who can get isolated."
During CHF Canada's Virtual Fall Education Forum next month, there will be several sessions focused on learning and networking for co-op managers and staff, addressing COVID-related issues as well as others.
---
Don't miss out on the latest co-op news, success stories, and helpful resources for your co-op. Sign up here to receive our eNews every two weeks straight to your inbox!